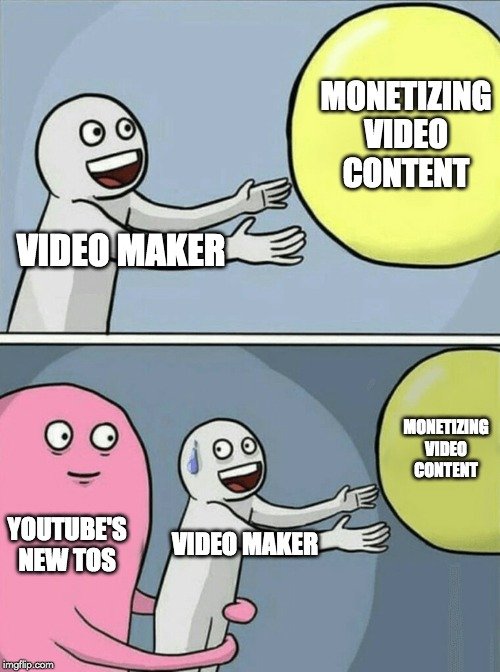 I recently enjoyed participating in the Epic Meme Contest organized by @threespeak.
Youtube's new terms of service will be applied on 10th December. That will result in the fall of many small and mid-sized Youtubers. They will be marginalized / demonetized / censored on the platform. You can read more about this in this article by The Verge.
A huge problem, but not for @threespeak: they decided to take this fact on with both hands and start a digital 'attack' to get some of those disillusioned video content makers on to @threespeak and therefore Steem.
I'm one of the winners of the contest with the meme shared in this post - I think it '3speaks' for itself :-)
---
If you missed the Epic Meme Contest but want to participate getting some ex-Youtubers to 3Speak, then definitely check out this post with the newest contest: - it's all about creating 3Speak Awareness on Twitter!