What is YouTube doing? Very ridiculous.Is YouTube crashing?
YouTube, the Internet's largest video platform, announced that it would change its revenue generation standards on video. Video publishers' monetization over the platform will now be more dependent on the criterion.
In addition, it was also stated that the most popular videos, where platform advertising costs are more expensive, will be manually controlled by employees.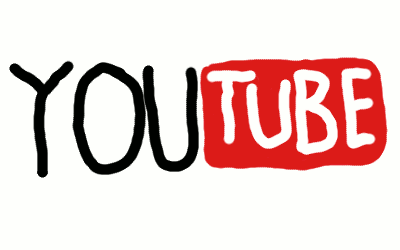 This step came after some advertisers responded to the upload of a video showing a boycott and a suicide person to YouTube by a popular vlogger (video blogger).
The platform belonging to the Internet giant Google has been criticized for being late, removing video footage.
Social media expert Mark Mulligan; "Google does not pretend to be preoccupied with these kinds of videos, but it creates the impression that they are reacting afterwards.
YouTube needs to improve on how to act quickly, "he says.
New criteria for ads
According to the new strategy, publishers must meet the following criteria to earn advertising revenue from the videos they upload:
Broadcaster's channel must have at least 1000 subscribers
The videos on the channel must have been watched over 4,000 hours in the past 12 months
According to the latest criteria 9 months ago by YouTube, publishers needed to watch more than 10 thousand hours of content on their channel in order to earn advertising revenue.
According to the new rules introduced last year, some topics were also excluded from the scope of advertising.
This step was taken by publishers when more than 200 advertisers complained about their ads being shown on hate speech or other radical content videos.
More than 10 YouTube employees will be appointed
Another leg of the new strap is also making a change in the way Google Preferred service works.
This service gives advertisers the opportunity to advertise their most watched videotapes for audiences between 18-34 years of age.
Until now, this system was automatic. But YouTube has now announced that these videos will be manually controlled by employees.
It is planned that all of the content in this category will be checked by the end of March.
In a previous statement, YouTube said that more than 10 employees were assigned to watch videos until the end of 2018.
According to experts, if this measure had already been taken, the video, which showed vlogger Logan Paul's body of a person who committed suicide in Japan, might not be in the air.
The removal of the 22-year-old American VOGGER's VideoSun with 15 million followers lasted longer than 24 hours, during which time the video had been watched approximately 7 million times.
However, social media expert Mark Mulligan notes that YouTube faces a more fundamental problem: "Logan Paul has shown that especially young publishers like him lack the structure that their colleagues in traditional media have: they lack the advice and guidance. "