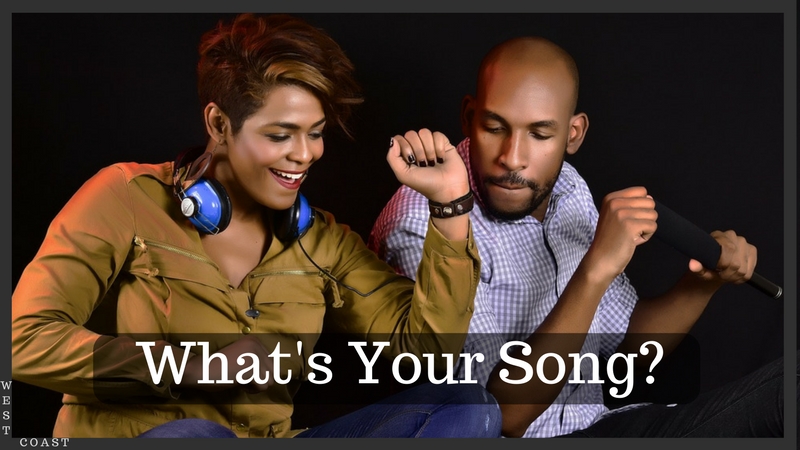 Disclaimer: you might be a Boomer... if you remember these songs.
I know I'm showing my age here as I write this, but I was doing some research of songs that were popular when I was young.
We were attending a party and they asked me to find some music that people would remember and be able to dance to.
I found one list that best-selling author Jacquelyn Mitchard had compiled and although I agree with some of them, the others on the list are more of what my parents were listening to. But hey… they are over 50 too. 😊
I grew us listening to singers like Elvis Presley, Chubby Checker and Marty Robbins then progressing onto to the Beatles, CCR, Frank Zappa and everything and anything in between.
It was the dawn of rock 'n' roll and heavy metal and the music was exciting and innovative. Nothing had been heard like it before and there's nothing that compares with it today.
Call me biased but I think we were fortunate to be growing up at a time when there were of a lot of talented musicians that were spreading their music around the globe without the aid of the internet.
Here's the list that started my exploration.


Jacquelyn Mitchard's List of 16 Songs Everyone Over 50 Must Own (I would have put the link to this list, but the article is not showing up correctly on the page)
"Once Upon a Time" (Frank Sinatra, 1965)
"Harvest Moon" (Neil Young, 1992)
"Lately" (Stevie Wonder, 1980)
"A House Is Not a Home" (Dionne Warwick, 1964)
"Little Green" (Joni Mitchell, 1971)
"Gangsta's Paradise" (Coolio, 1995)
"Landslide" (Stevie Nicks, 1975)
"Hotel California" (Eagles, 1977)
"You Shook Me All Night Long" (AC/DC, 1980)
"C'est La Vie — You Never Can Tell" (Vocals by Emmylou Harris, 1977)
"He Stopped Loving Her Today" (George Jones, 1980)
"For What It's Worth — Stop, Hey What's That Sound" (Buffalo Springfield, 1967)
"Crazy" (Patsy Cline, vocals; Willie Nelson, lyrics; 1962)
"God Only Knows" (Beach Boys, 1966)
"Jailhouse Rock" (Elvis Presley, 1957)
"In My Life" (The Beatles, 1965)

Keep in mind that is just one person's opinion and whether you agree or not they are all great songs.
As I was writing this, I headed over to youtube to get the creative juices flowing and started listening to some of my favourites.
Below is a small selection below of music that was popular "in the day"


This was one of the first songs that I remember. We lived in a logging camp and had no TV so all our music came from the radio.
I don't know where mom and dad learned the twist, but I remember twisting around the living room as a little girl whenever this song came on.
Chubby Checker - The Twist

This next song came out in 1966 and was the top of the charts. It was the time of hot pants and sex appeal was making its way into the mainstream.
We had moved into a town at this point in time and now had a TV and a jute box and we played this song to death.
Nancy Sinatra - These Boots Are Made for Walkin'

I was getting a little older and started listening to CCR (Creedence Clearwater Revival).
As most band at that time, they were rebels at heart. Wore their hair long (unheard of before the 60's) and wrote a song to protest the Vietnam war.
The video is of a live concert so the quality is a little low, but the music is great.
Creedence Clearwater Revival -The Fortunate Son

What would music from the 60's be like without the Mamas & The Papas.
They were considered not quite folk music or rock 'n roll, but a mixture of both and have been called an American folk rock vocal group.
I just like their music and harmonizing.
Mamas & The Papas - California Dreamin'

And what would life be like without The Rolling Stones. A band that has stood the test of time and is still going today.
The Ed Sullivan Show was where bands got exposure on TV and he had a huge viewing every Sunday night.
The Rolling Stones - Satisfaction (I Can't Get No)

There were so many good songs and I don't think I've even got out of the 60's yet. Maybe I should do an article on each decade instead of trying to fit it all in here.
Great Musicians and Bands such as:
Elvis Presley
The Beatles
Bob Dylan
Smoky Robinson
Crosby, Stills, Nash & Young
The Who
Led Zeppelin
Alice Cooper
Three Dog Night
Jimi Hendrix
Carole King
Paul Simon
Don McLean
The Band
Cream
Grateful Dead
...and the list goes on.
But here's one last song that sort of give a shout out to the music that came before.
Bob Seger - Old Time Rock n Roll

Now you've seen some of my favorites, let me know what music you listen to or what your favourite songs are?
What's your list...? All age groups accepted.