My wife Melanie has taken over the chicken egg business and takes us on a walk through on her daily egg harvest of about 16 to 24 eggs per day.
We are striving to become fully self sufficient and off the grid on a budget. This includes keeping chickens for both eggs and meat. We have 30 meat (broilers) birds out in a chicken tractor with an outdoor runway for daytime use. Out in the main chicken coop are our egg layers.
Our little girls are growing up now and giving us more eggs all the time. We get 24 eggs on some days. It varies from day to day a little bit as our girls come of age and start to lay eggs.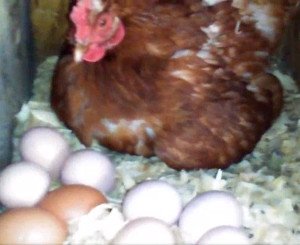 Melanie loves her chickens and they do seem to love her. They get so excited when she goes out there. I really love the ducks myself because they really get excited and make so much noise. Its cute.
Melanie is also selling eggs and she pays for the chicken feed on her own. I cover the cost of the meat birds though but Melanie's egg business is self sustaining at this point.
You can watch the video here:
https://www.diytube.video/video/homestead-life-melanie-harvesting-our-2-doz-eggs-per-day
I was a bit YouTuber with over 100,000 subs and about 2,000 video until they started cutting pay too much. Since then I have moved all my videos and work over to DIY Tube.
DIY Tube pays you in cryptocurrency for video views, comments, thumbs up and more.
NOTE: Due to my YT existence, a bunch of trolls follow me around all over the place. It stemmed from YouTube but has become more of a stalking and harassment now. Please do not engage the trolls. And please ignore their filth.
Thank you