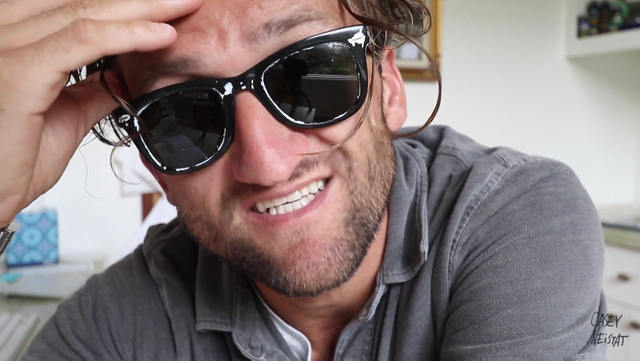 He's back!!!
If you haven't watch Casey's vlog then you should start watching him starting today. Casey is a popular and very creative Youtuber, filmmaker, and co-founder of a social media app called Beme.
Recently, Casey took a little break from vlogging while on vacation with his wife. It would be amazing if Casey started to talk about Steemit.
I definitely recommend you watch him. He inspired me to create my own vlogs which was fun and exciting. Sucks my computer will not let me render videos anymore... :(
Anyways, check him out.




Thank you for reading this post. If you like it, click on the upvote button! Please also share this on Twitter!