Hello everyone!
So a new feature has been added to the Android YouTube app. You can now see your watched hours. By my stats you can probably say I need locking up in a mental institution. To be fair though 90% of it is just background noise while I'm on the computer doing @steemcleaners stuff or other computer things.
Anyway time to expose the truth!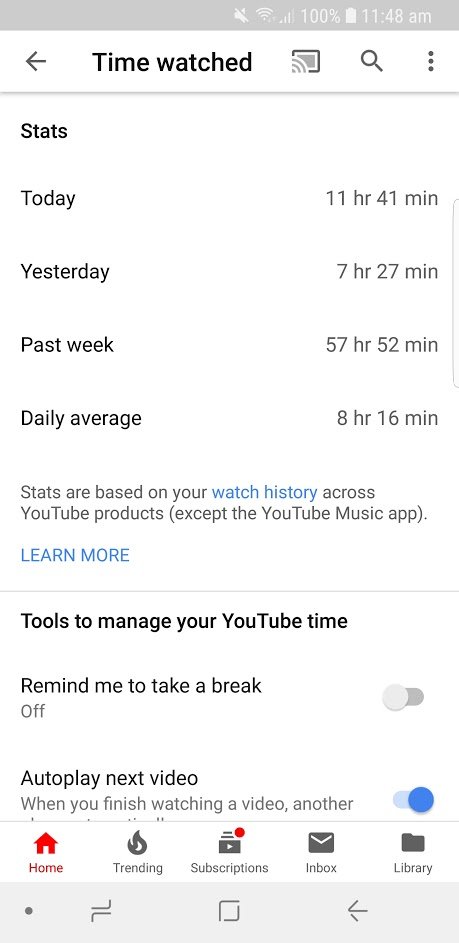 As you can see, it's a reasonable (normal...???) amount. 😂😂😂Also if you notice the time on my phone and are wondering why its 11.48am and I have had it on since midnight, it's because I woke up at 6pm last night and I'm trying to reset my sleep pattern a bit, another interesting fact about me, I don't sleep normal hours. EVER.
But yeah anyway, I don't actually watch anything on the YouTube mobile app, the screen is too small, It's always on the Xbox. But there is no way to view these stats on the actual website as far as I can see.
In addition to these numbers, there is an option to remind you to take a break. Not sure if this is new too? But why would you want to take a break.
Every vote is a treat for Xander!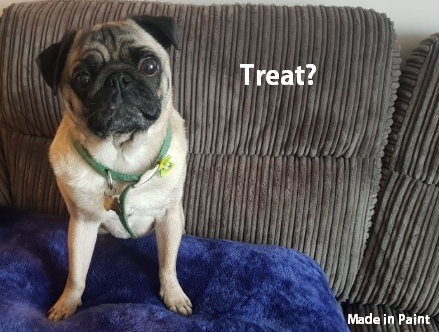 Vote For Me
https://steemit.com/~witnesses: type in pjau and click vote



Vote @pjau via Steemconnect
THANKS FOR LISTENING!