YouTube removed 83 million videos in three months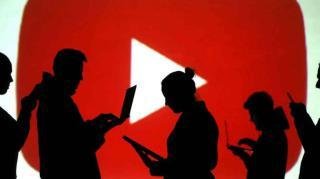 YouTube has removed 83 million videos in three months from October to December last year. YouTube authorities have said in quarterly 'Enforcement Reports' that these videos have been deleted due to lack of community policies.
However, the report did not mention how many videos were removed due to copyright infringement or legal obligations. This information was released on Tuesday in the BBC Online report.
YouTube authorities said YouTube users had received 91 million requests in three months to remove sexually explicit videos from YouTube authorities. Hate speech or derogatory video post received 47 million complaints. Most of these allegations came from India, USA and Brazil.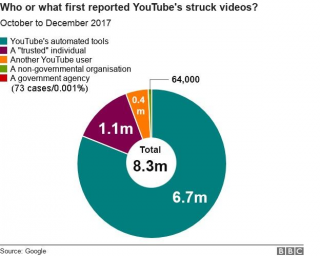 YouTube authorities have said that special algorithm or programs created by them send 67 million videos to the moderators by flagging it, which are later deleted. Only 76 percent of these videos have seen anyone else than the moderators.
YouTube authorities have said they have kept special information on the deleted video. If someone uploads that video again, it can be captured in a nimake.
However, how many videos have been removed for YouTube kids
YouTube has been criticized in the UK for preventing inciting video from March.
Youtube authorities have said that the reporting dashboard will now be added to YouTube users' accounts. Here you will find information about the latest updates about the videos that they will object to.