Reading through the new webbot report for May 2017 titled "Seven Seas", I will comment on a few areas of interest.
If you are like me, you have been waiting to see what the next webbot report contains. The wait is over, the webbot report is available now.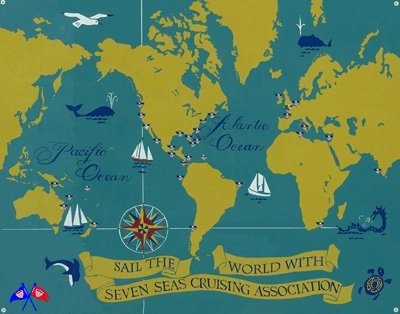 Image Source
This is meant to give you a taste of what is in the new report, but you will have to buy one (at the website below) to get the details.
Gold and silver are predicted to be breaking away soon to new highs;
Gold and silver becoming highly sought after by the people of India;
Dealers will be raising premiums on the precious metals as a shortage develops;
The manipulation of gold and silver prices will soon fail;
There will be turmoil in the silver market as officials release important announcements;
The rise of crypto-currency scammers;
And much more...
The report provides timeframes for the above events.
The "Seven Seas" report contains 38 pages of information. You can purchase one at Half Past Human for a modest price.
May ALTA (webbot) Wealth 2017 Report
Clif High will be releasing a May ALTA Wealth 2017 Report with much more on the precious metals, bitcoin, ETH, Dash, and other alt coins very soon. Keep check the Half Past Human website for availability.
Source:
Clif High's YouTube channel: Clif High
Clif High's website: Half Past Human
I am not affiliated with the "HalfPastHuman", other than being a fan and avid follower of Clif's work.
The purpose of this post is to raise awareness of the "HalfPastHuman", give Clif's work a wider audience, and direct traffic to his YouTube channel.
If you liked this video, please subscribe to Clif's YouTube Channel,Clif High, for more videos and updates.
ALTA (webbot) Reports are available for purchase from Clif's website, Half Past Human for a modest price.
Thank You!
If you like this post, you can upvote, follow, and re-steem this post. Thank you!