YOUTUBE VS DTUBE | 7-Year YouTuber Gives Comparisons!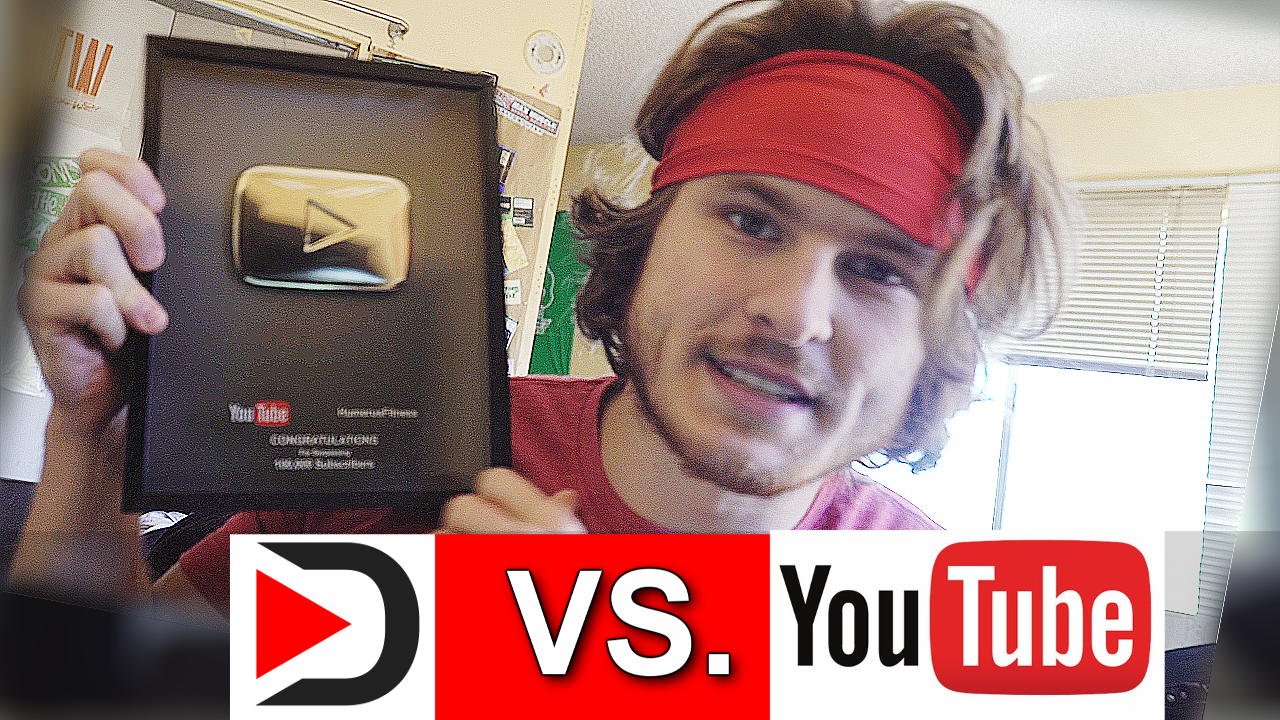 ---
YOUTUBE VS DTUBE
YouTube is the original heavyweight champion for posting video content on the internet and for a lot of people (like myself) it has carved out a very creative and unique way to create a career from it! Granted, with YouTube you definitely have to branch out and make connections with brands and sponsorships to fill in the gap to make a living from it (unless you're 3 million or more views monthly) but for most people they love it.
In steps Dtube...
And changes the whole game up! Dtube, as you all know, is the decentralized steem blockchain version of a video platform and instead of paying via advertisements shown, it takes advantage of the proof of stake voting system. After 7 days of a video being up, that is the full amount of value that it will create in it's lifetime, unless posted again.
Which one is better?
Well, it's not easily summed up in a single sentence, it's depends heavily on your context. What do you want out of it? How far have you developed your brand/following? How much time/energy will you put in?
I talk extensively about each subject and provide a timestamp in the beginning of the video so you can jump where you want to without having to watch the whole thing. In this video I bring up 5 positives about youtube and 5 positives about dtube then I compare the both of them. There are advantages to both and there will a massive difference in user experience from the guy who joins to make money quickly and quits if he doesn't in the first few posts, the person who joins with an already built following and the person who is willing to post 5 times a week regardless. There's an advantage to each platform for each type of person.
All that being said, I think Dtube will quickly grow and take a large portion of content creators over to it's platform. This is especially true for every YouTube content creator who faces severe advertisement blocks or channel/content deletion due to controversial subjects such as psychedelic substances or conspiracies. Altogether I think the content creators will be a huge wave of people joining for the next 6 months then I think they will start pulling their audiences here through search results as well as unique content only being viewable here.
I'm not getting all of my thoughts out as well as when I recorded this video, so if you have a few minutes I definitely suggest watching it and I would absolutely love to hear your thoughts on what Dtube will become and what you think the timeline for it all will be ! Thanks for coming in and showing support my friends!
---
▶️ DTube
▶️ IPFS