Top 3 Contest - Winners Announcement January 2020 - Favourite Authors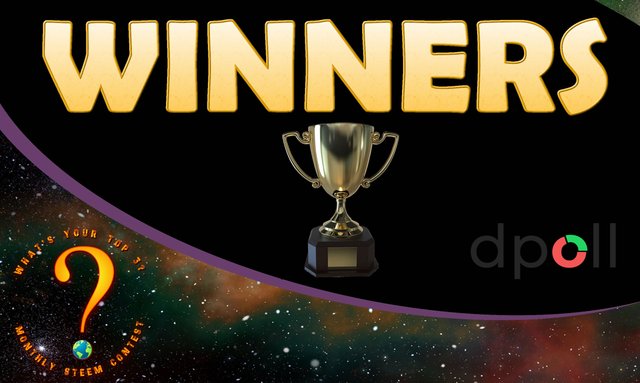 A Literary Month!
The first contest of the new year is in the books! Thank you all for making it an epic one. We had the third highest prize pool out of our ten months of exciting competition! All due to your thoughtful and interesting entries, of which many readers (and curators) on STEEM enjoyed! We welcomed a few new members to the @yourtop3 family with first entries this month, so thanks for joining and we hope to continue to do our best to keep the community growing and thriving!
Many talented authors put up for the @dpoll this month--from some of the most widely read to more obscure picks. I think we all added some new selections to add to our personal bookshelves this month. Though we went pretty wide in the theme this month with all genres welcome, it was such a hit that it won't be too long before we hit on literature for a topic again. Until then...
Let's see what our STEEM community has to say about which of you came out on top and if your authors reigned supreme......

Contest Results
Using dpoll, we let you, the STEEM community, vote for your favorites thus giving us this month's results! We then assign points to those voting positions and add up the three nominations for each contestant to make a final league table.
Here is the final league table: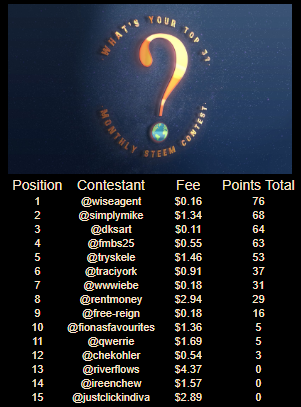 Link to post - Entry fee paid $0.16 Prize $2.53 AND thanks to the FORMER champ, @rentmoney, also a @splinterlands Starter Pack for knocking him off his throne. ;)
Link to post - Entry fee paid $1.34 Prize $13.88
Link to post - Entry fee paid $.11 Prize $.58
Referral Bonus
This month @ireenchew referred her friend @justclickindiva to the Top 3 contest so thank you! 1 STEEM has been sent to @ireenchew
Congratulations to the winners for the excellent nominations and winning this month's contest round! Be sure to check your wallets as the prize payouts will be with you shortly!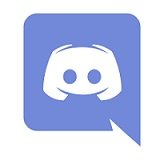 We Are On Discord!
Yay!! We now have our own DISCORD server!
With the smashing success of the contest, we thought it best to open up a server to make it easier for our amazing contestants to come ask questions, interact and drop their links to entry posts. This way you can make sure you never miss an announcement and easily be able to check out your monthly competition ;)
You can join our Discord server here, which is where all the FAQ and contest rules will be housed :)

Showing Gratitude
Such thanks should also be given to our delegators, we appreciate this immense generosity!!

The more delegations we receive the better our upvote will be. The more support we can give our contestants the bigger the prize pool. .
Delegate Here
If you would like to delegate to @yourtop3, click one of the links below to delegate that amount of SP to our account.
Thanks for entering this month's contest. We hope you had fun. Don't forget to check for the Contest Start Post for next month's competition on the 1st!
Q
Your Top 3 Mascot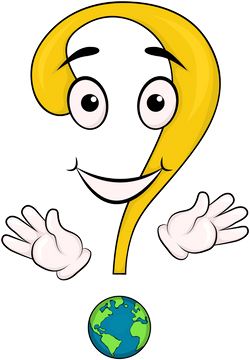 The trophy in the header Image by Victor Jumbo from Pixabay