My Nominations for the Top 3 Monthly Contest - February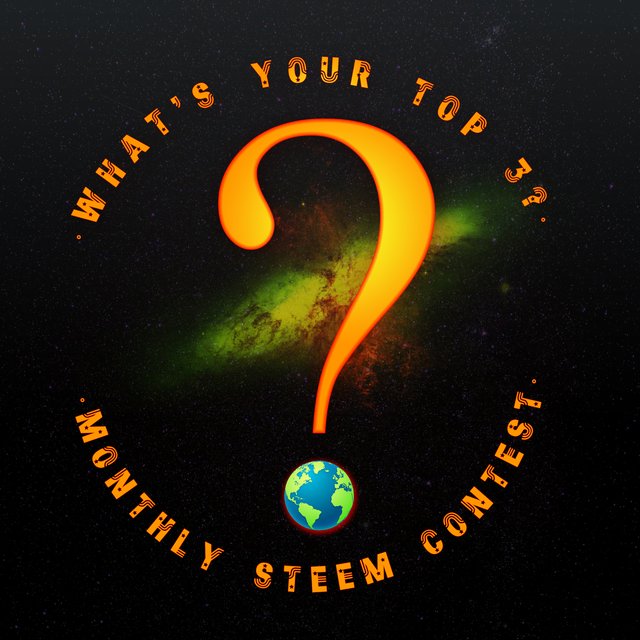 This is my entry into this month's Top 3 contest.
This months topic is Favourite Date Ideas
| | | |
| --- | --- | --- |
| No | Nomination | My Reasons for the Nomination |
| 1 | Dinner, cocktails and people watching. | Being very young and separated from my then boyfriend (@cheese4ead) after 4 months of being together, was quite a challenge. We had started seeing each other in the July of 1993, but knew that I was moving to the USA to work for a year in the December. We made sure that our long distance romance worked and this was before the days of the internet. We wrote letters and had one phone conversation per week, on a Sunday. But, we saved our money and he came to visit me 3 times that year. By far my favourite visit took us to Florida. Neither of us had experienced the exotic nature of the white sandy beaches and tropical seas at that point. I remember getting horribly sunburnt on the first day! However we had a few days at Long Boat Key, a small island near Sarasota, before heading to Disney for a few days. I remember eating at a Spanish restaurant, drinking Strawberry Daiquiris and watching the people go by. The air was warm and the atmosphere was like nothing we had experienced before. It was like something from a movie for us. We were so young, naive and uncultured at that point in time, but it made us realise that we didn't want to stay sheltered in our home city forever, and probably ignited our sense of travel and adventure. |
| 2 | A Spa Day at Aqua Sana | I do love a good spa day. It is such a relaxing time, enjoying moving from one experience to the next. Throwing in a meal here and a nice drink there! I really enjoy the experience at Aqua Sana at Center Parcs, Longleat, as it has so many experiences in that spa. Throw in a good treatment like a massage as well and the day is great. |
| 3 | Dinner and Cinema | This could just be me and @cheese4ead (if we had seen too many animations when Jaime was younger), or could take the format of being with Jaime. We have gone to the cinema a lot since we have been together and it is something that we do as a family. Many memories exist. When we had our first house, we would walk to Pizza Hut, share a pizza and salad bowl and head to the nearby cinema. In Bahrain, we would head to Trader Vics for a sneaky smoked steak and glass of wine each and head to the cinema. The move into more grown up films for Jaime with the anticipation of the Hunger Games Trilogy releases and the event we would make of that journey to the cinema. With my badly broken ankle, we would park in the disabled parking in Thailand and use the service lift to get to the cinema - my once per week treat to get out of the room I was restricted to. And finally here in Bucharest, the best VIP cinema experience at such a good price, that we reserve for films that we have all wanted to see as a family. Whatever the country, it has been our constant! |

Curation Trail
We have a curation trail for @yourtop3, which you can follow here to continue to add to the prize pool and the growth of the competition. Don't forget to log into steemconnect.