Shall we go for a walk with God!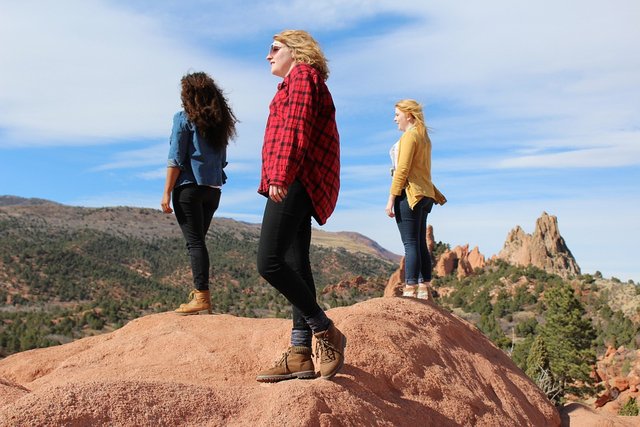 The Christian life, in short, is a life of walking with God. This is exactly what God did in the beginning when He created Adam and Eve. Bible says that God was walking in the Garden in the cool of the day day. (Gen 3: 8). Adam and Eve walked with God daily in the Garden of Eden.
What a pleasant experience it should have been. In that evergreen garden, holding the hands of God Almighty, Adam and Eve had an awesome walk every day. They must be sharing everything they have in their minds with one another. They should have been filled with the love of God abundantly. This is the true experience of all those who walk with God.
Anyone can go for a walk with the Lord in the Garden of Eden. But how can we go walking with the Lord in this sinful world? I believe you also have the same question. Adam and Eve were cast out of the garden because they sinned. About 1656 years later, Enoch was born to their descendants. We read in Scripture that Enoch walked with the Lord, even though he lived in this sinful world.
Enoch walked with God three hundred years after he became the father of Methuselah, and had sons and daughters (Gen. 5:22). Enoch did not go to the Himalayas and live like a monk to walk with God. In this world full of sinful wickedness, he had family, wife, children, and every other commitment. And at the same time, he walked with the Lord.
Whatever job you may be doing, amidst of whomever you may be dwelling, whatever responsibilities and commitments you may be having, Enoch's life is a good example of how you can walk with Jesus in the midst of it all.
We should not be satisfied when some of our prayers are answered and some good things happen in our lives. Without a good relationship with Christ, there is no point in us living the Christian life. Jesus wants to be with us at all times as a friend, a father, a companion. Life of walking with Him will make this world a paradise for you.
If you live a busy life of studies, work, and family and if you don't find time to spend for God, your life will be hell. Even a small problem will frighten you. You will not be able to bear even the slightest hardship. End of the day, you get tired of your life and feel frustrated.
Daily prayer and scripture meditation are the sources of life with God. Get up early in the morning (before 5 AM), sit in the presence of God and talk to him, and start the day. Enjoy meditating on the Word that the Lord speaks to you in a gentle voice in your intuition. Hold hands with Him and walk with Him throughout the day and accomplish your tasks easily.
Sin will not ensnare you. Problems will not bother you. You will live a happy, successful life on earth.
Are you ready to go for a walk with God?
May the Lord bless you!
     The #community-chest program is probably the most important thing any of us can do. This is the real fundraiser and the collection of donations for our causes. It is very easy to be part of it, just donate the liquid rewards of a weekly publication for YAH.



Proudly Affiliated With #thealliance.
Special Thanks to @crisangel for compiling this report!