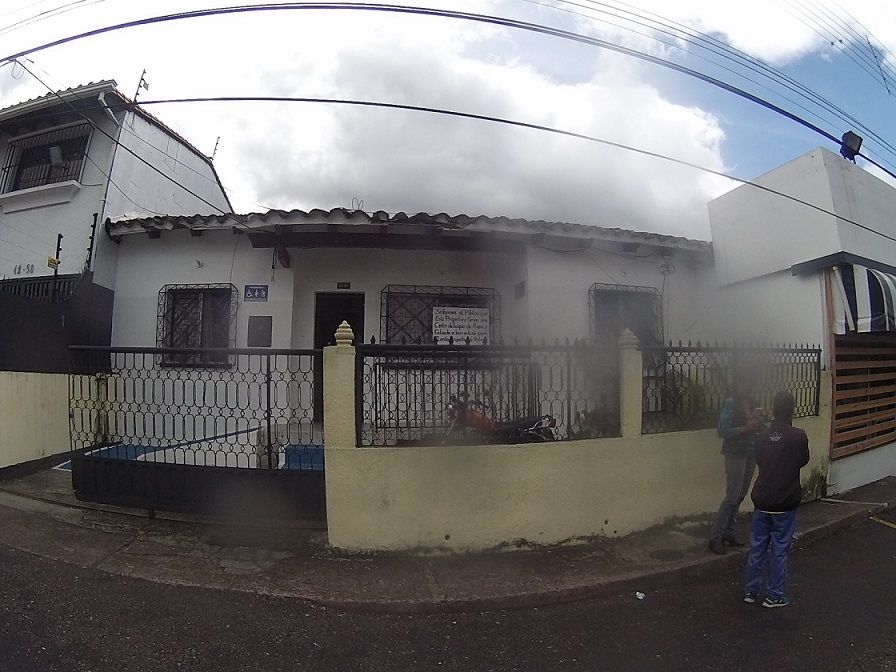 This is the prefecture of San Cristóbal in the Tachira state, Venezuela. In this institution is where people process permits for removals, letters of bachelorhood, birth certificates of babies are made at birth, letters of good behavior.
The people who work there provide a service to the population and receive a minimum salary of 2 dollars per month. And since this institution is administered by the opposition of the government of Nicolas Maduro, they do not receive any help from the government, as they are: bonuses, food bags, and even delayed payment of the salary for up to two weeks simply because it is the Venezuelan opposition. (This was said by the workers)
Why do we select these people to receive this donation?
---
For no one is it a secret that the minimum salary of Venezuela is 2 dollars per month so that most people who work in public institutions and receive minimum salary as they are: teachers and university professors, workers, have retired from their jobs to go to another country in search of a better quality of life, and those who retire and do not leave the country, are dedicated to resale food (purchase and resale at high prices products of basic necessities) and others for sale illicit fuel (sell gasoline) because this generates high profits, but unfortunately also hurt the country.
The people we interviewed in this prefecture say that they will not sell fuel or resell food, because that activity is sinking more to our country, leading to ruin, that they prefer to work honestly so they eat only once a day, until that a change comes in our country.
Honest people like them deserve this donation, most are single mothers with children and divorced who are the support of their homes.
In the prefecture also works a man of 34 years of age in a situation of disability (is blind), so we decided to include him to receive the donation too.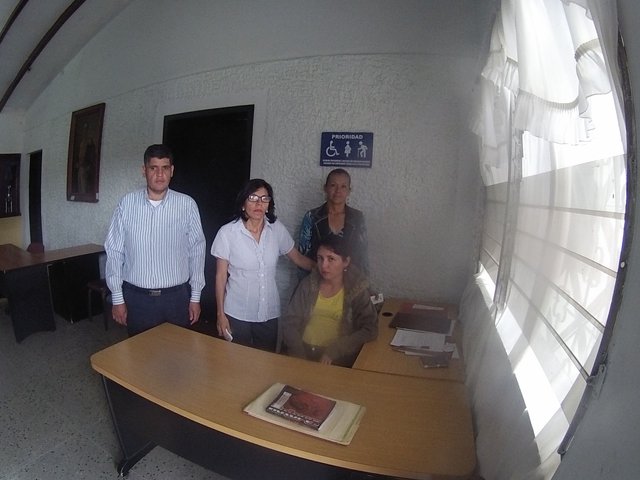 (Some of the people who will receive the food basket donation)
Blanca Zolano 68 years single mother of 3 children, support of home, minimum salary.
Helena Galvis 44 years old, married, 3 children minimum, children of school age.
Carmen Mendoza 55 years single mother 2 children support of home
Carmen toloza 46 years married has no children minimum salary lives rented
solveira Chacón 50 years 4 children, minimum salary the husband is a senior citizen is 74 years old and does not work, she sustains from home
Leydy consolation, single secretary, minimum salary, keeps her parents.
Jose Alberto Marin, secretary, disabled, minimum salary lives rented.
REFLEXION!
Many of the people in our country no longer send their children to schools or had to withdraw them, it is a luxury to get sick, they do not have to pay the rent on their homes, much less to eat. However, the people of this institution are still working for a miserable salary of 2 dollars a month, because they believe that there is going to be a change in our country, and they deserve congratulations and the help that we are going to give them.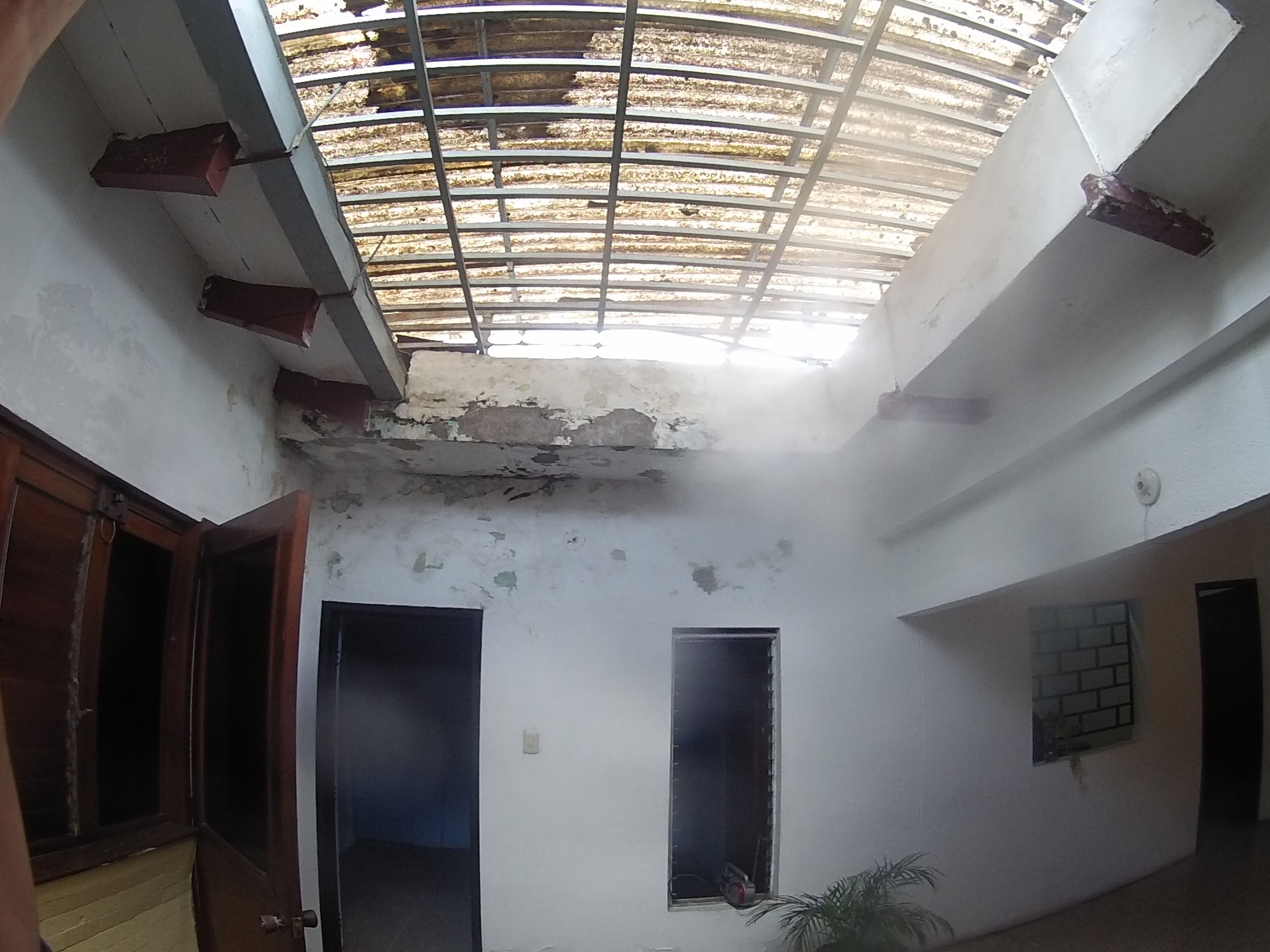 Parts of the institution that are deteriorated because they do not receive materials from the government because they are opposed to it.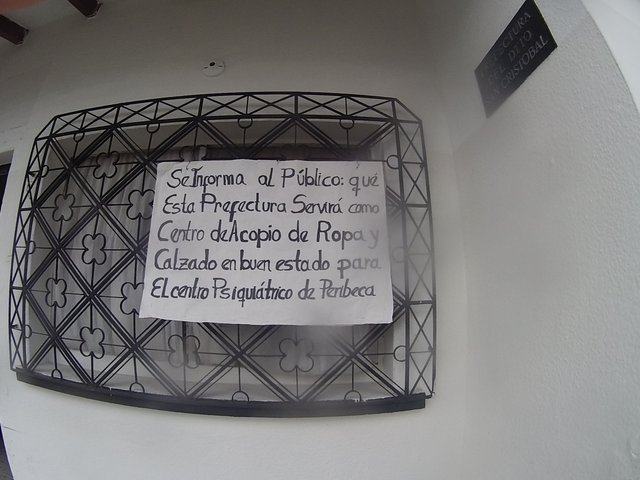 the people who work in this prefecture receive shoes and clothes and then give them to people in need. So why do not return to them a help from us for the social work they also do?

A food market for each person with the following items:
2 kg of flour bread (for arepas)
1 kg butter
2 kg of white rice
4 kg of grains (assorted)
2 kg of bananas
2 kg of cassava
3 kg of eggplant
2 kg of onion
2 kg of potato
Total expense: 4 steem dollar per person for all items on this list.
total: 32 dollar steem for 8 persons.
The delivery date of this food basket will be within 2 - 3 days!
I'll be getting it out of my own sbd. So I do not have to wait 7 days until the post gets paid.
All the sbd raised in this post will be used to buy food for families
---