Social Event to Raise Funds in order to Help the Helpless Animals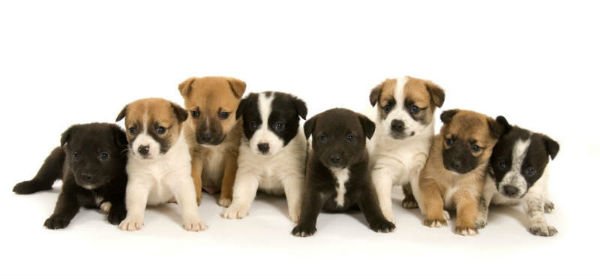 Hello friends of steemit, I hope you are having a good time in your day, today I come to talk about a dream I have had since I was very little and with your help I know that I make it a reality. I have always been passionate about animals, since I remember in my home we have had pets: dogs, cats, parrots or any animal that could be kept in a home under supervision.
In fact, I remember that together with my brother we took puppies to our house that were in street conditions (abandonment) and although my mother felt uncomfortable because of the load we put on her, she always cured and cared for them; However, not having enough financial resources, I have not been able to fulfill my great desire to help these furry little friends who always bring joy to our homes, being my goal to belong to a foundation that provides quality conditions and without any lucrative purpose for these homeless pets that not many would like to help.

Today I have the opportunity to meet a small foundation, which is dedicated to collecting and helping animals in a situation of neglect, with diseases, mistreated, among other conditions of degradation in which no living being should be, welcome him in their arms and provide them with a definitive home through the adoption of families; they also count on the contribution of different people who volunteer or donate money, food or medical contributions; It is important to emphasize that the contributions of money that this foundation receives are destined to cover the different expenses that merit the care of the pets, with the purpose that at the moment of finding a definitive home, they are in their best conditions. THIS IS THE FOUNDATION: FUNDA BOLÍVAR
On the other hand of my fascination towards pets, I have always liked to participate in treasure hunts, I adore the idea of having to use ingenuity and intelligence either individual or group collaboration to be able to reveal a mystery, to continue along the way , and arrive at the much desired end of the hunt and get a prize, looking like a very stimulating game in which it takes a lot of concentration and ability to socialize in order to win.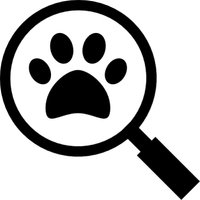 One day at @masquettijesus' house, we got together to talk a little, and we remembered when we were children and how much fun we had looking for these treasures, the idea that it would be great to organize an event to help the most unprotected animals through these types of recreational games and the following questions arose: Why not combine two passions into one and contribute with a grain of sand to the world to help in this way many pets in situations of abandonment ?.
Once the idea was formulated and structured in a first phase, which I will mention in detail later, we continued with the most arduous part that was to find the support of an institution that wanted to help us to make it a reality. So together with @masquettijesus @willpk @danielpernia22 we decided to date the game's programming, look for external contributions such as pages or foundations that wish to help us with advertising and sponsorship. So also the idea of commenting on this great dream came up with: @malos10 a great friend from many years ago, who was very excited about the event and decided to be part of it and help us with what we needed.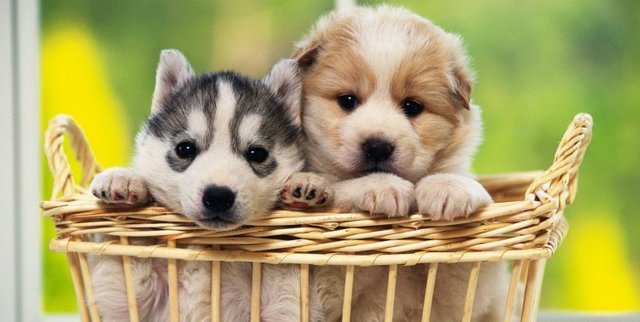 In this way, we were able to communicate with the people who represent the foundations: FUNDA BOLÍVAR , who, when proposing our ideas, decided to support us; and additionally we managed to establish communication with TACHIRA PANCART that is dedicated to publicize everything that has to do with events and banners. On the other hand we pretend that advertising is not only there, so we decided to share the whole event through our social networks and other posters that will soon be shown to the public; as well as the use of leaflets printed in some municipalities of TACHIRA-VENEZUELA , where we intend to start as a pilot test
Well friends, I have faith that with the results of this first test, we will soon expand it to different sites; so I also write here in STEEMIT , requesting to go viral to achieve the goal of helping unprotected animals. Our idea in this first phase is based on a game every year, however, reprogramming will be done for new dates depending on the response and acceptance of the people who are interested. To participate in this event, the entrance fee will be charged to an equivalent of 0.200 sbd
The event consists of 3 challenges:
SOUP OF LETTERS: will be a soup of letters which will be shared with registered players, this will be related to the different breeds of dogs that exist. The participants must find these words and place them in the indicated place, when finding all the words a code will be created which will be the pass for the second part.
FINDING YOUR PASS: In this part, those who passed the first stage, grouped in random teams, trying not to know beforehand to make new friends, must dedicate themselves to a series of challenges both physical and mental, we will put riddles, images, group games, races, we will search for their tracks from one place to another, so that their desire to win is noted, until they reach the final point where they will be given their pass for the third stage, and of course they will have a time limit, the first to arrive will have certain advantages for the next challenges.
SOCIALIZE IS A TREASURE: arriving at the third and final stage the participants must already have a bond of confidence such that they can perform games like charades, mathematical tests in speed, questions varied with enough ease. This will make it more fun as the friendship between these players grows. And so the 3 winning groups will receive a prize.
AWARDS:
1st team to find the treasure: you will get 10% of the proceeds

2nd team to find the treasure: you will get 6% of the proceeds

3rd team to find the treasure: you will get 4% of the proceeds

In a next post we will discuss the requirements, guidelines and steps for the registration of the participants.

What we want to achieve with this is to be able to contribute a small donation to the people of the FUNDA BOLÍVAR Foundation buying food and medicines for those pets that are saved every day have a better quality of life, with all the proceeds At the end we will do an activity where all the participants of the event are and deliver the food, medicines and the rest of things that we can acquire that are needed to help the animals in street conditions, in order to support them in a comfortable and healthy refuge .

For this reason, boys, I will take the liberty of giving you advice that could really improve our societies: do not buy pets ... adopt! and the reason is very simple, it would be to save the life of a little one that only needs love, for example, adopt a puppy that is in a kennel, it is more rewarding than buying it, simply because they will avoid sacrificing giving the opportunity to live in a cozy house like ours, besides adopting, it would save an average of 50 to 500 dollars.

For now I say goodbye to your friends, I wish you many successes in all your dreams and also to tell you that if you want to participate in this event and you can not do it physically, tell us about it. We could create virtual challenges for the enjoyment of all and thus expand the contributions to this foundation. Thank you very much to all :D