YooDoo - Bringing GiG Economy on Steem Blockchain!
Hello Everyone,
It's been a little over 1 year since we launched @Oracle-D on STEEM. Even though we have achieved a lot of things in this short time, there are a million other battles yet to be conquered. Our little startup is barely getting out of the cocoon and we think it's the best time to make a major change in our Brand's image on the Blockchain Ecosystem.
Today, we announce a major re-branding to reflect the company's evolution into a Global Blockchain Service Firm.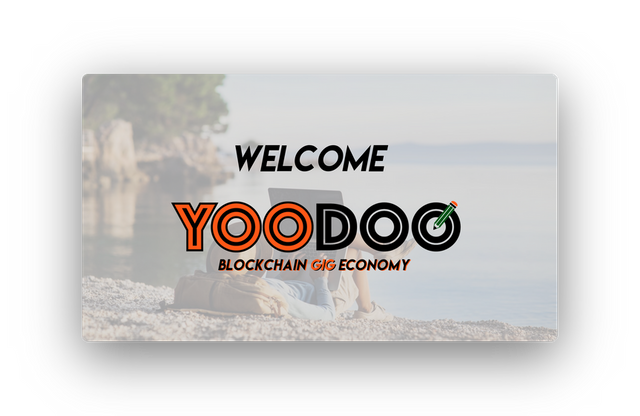 Behold - YooDoo
From today onwards, Oracle-D will be called YooDoo. Updating OD assets with YooDoo branding will take some time and currently the process is ongoing. Hence, please bear with us for a little while.
Need To Re-Brand?
We want our brand to automatically communicate what we do, hence there is a slight shift in the messaging. Since we want to promote Blockchain Gig Economy on STEEM, we are trying to build and develop a platform that will help freelancers and clients to exchange money and skills.
Since, all transactions will be done on STEEM, it will attract a wide variety of indie or full fledged businesses too. The afore mentioned will be able to invest in STEEM to reward freelancers for completed tasks.
Why YooDoo
Our variety of projects reward people for performing specific Digital tasks (for clients) catering to multiple domains. YooDoo closely associates with what we want the brand to reflect. We want to connect clients and freelancers at one place i.e. the Yoodoo Platform. We will feature open and private gigs by the clients which will be available to our verified freelance users and/or everyone on STEEM depending upon the requirement.

---
Noteworthy
There are a few things which we would like to clear up before going ahead:
Goals of the company will remain the same. These will be updated on the dedicated YooDoo website which is currently under maintenance.
YooDoo will soon launch its YooDoo tasks platform which will be an upgrade from the old Oracle-D v1.5 task platform.
In future blogs, we will communicate more about our mission and updates of the platform. Hopefully we will continue getting support from this mind-blowing community. We are taking this opportunity to thank all of you who believed in us so far. In return, we will try our best to bring more lucrative businesses and talented creators on the platform.
Note: Please resteem this post for more visibility. You can also tag users in the comment section who might be interested in joining our new platform.
---
Contact Us


Dylan Leighton [email protected]
Matt Starkey [email protected]


https://discord.me/yoodoo