In the month of June we (@felander and myself) spent 3 weeks in Mallorca
We did that to complete our yoga trainer course
I wrote about my intention about 5 months ago in this post
https://steemit.com/yoga/@yogacoach/the-next-step-yoga-teacher-training
but in the end, we actually did it and it was truly amazing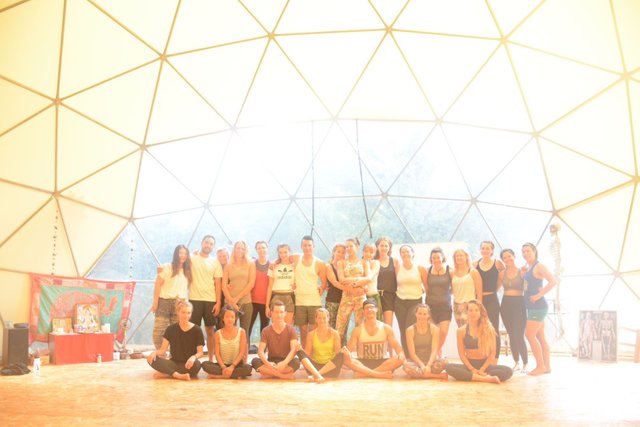 here is our whole group standing in the Shala in the grounds of this massive finca of Green Yoga International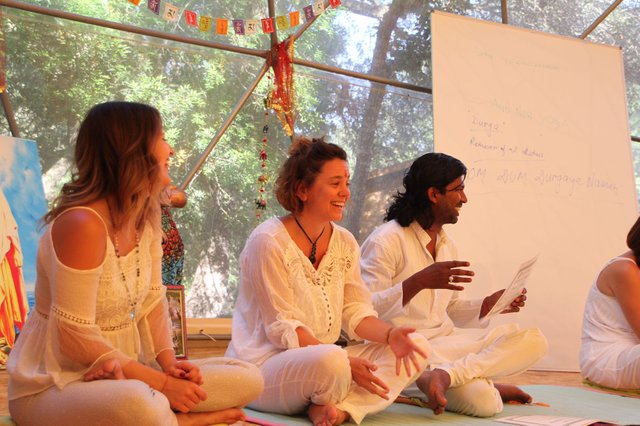 and here I am receiving my certificate after 3 weeks of learning and practicing 8 hours per day
But it was all worth it as you can see from the smile of relief on my face.
The course was taught us to teach
hata yoga
vinyasa yoga
yin yoga
but we also touched an afternoon on areal yoga and acro yoga (both of which are really exiting as well)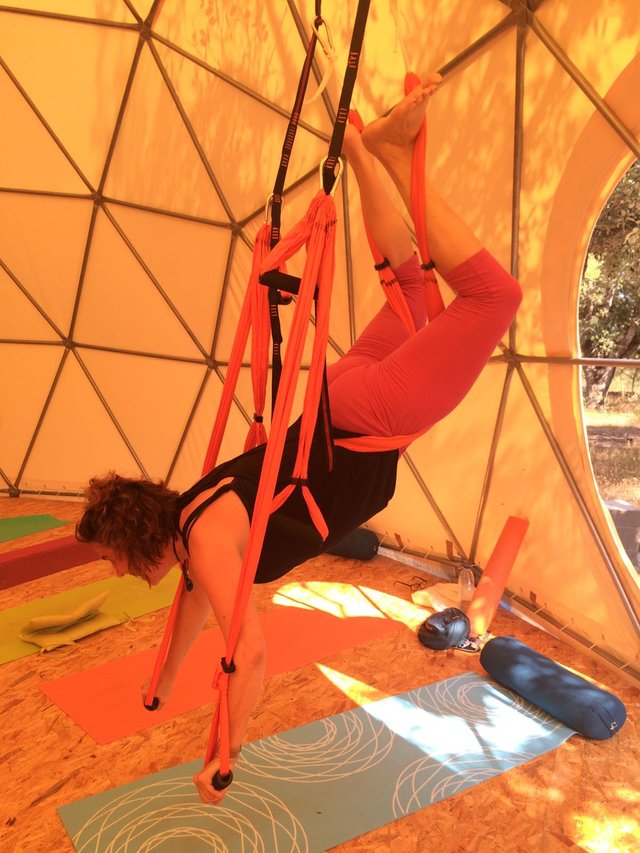 So now the real task is coming up
Teaching actual classes
I am now preparing 2 Vinyasa flows that I will master. One with lots of balances and another that is more focused on stretching the back.
time to put what we learned to the test. For the moment my husband is the test subject but pretty soon this will be different.
The real classes are coming and I will be ready
Namaste