Hello Steemers!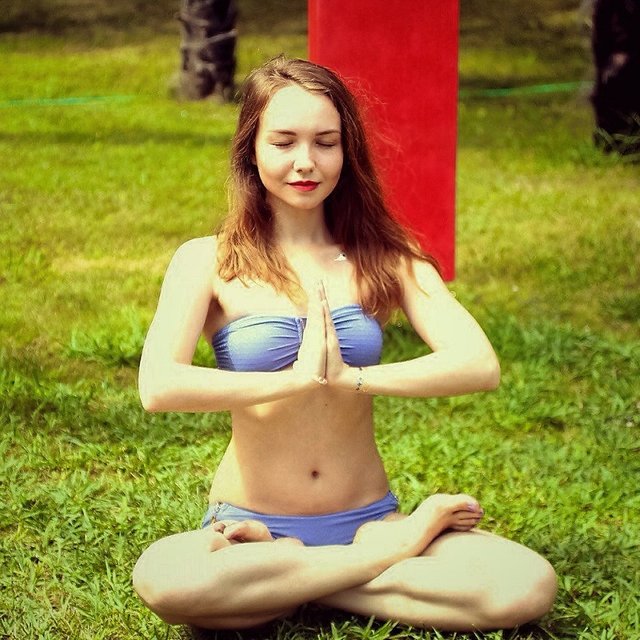 Many people think that yoga is a boring kind of sport with a long breath, but it is not. 
Have a look at my photos!
Многие думают, что йога - это скучный спорт с долгим дыханием, но это не так. Посмотрите на мои фото!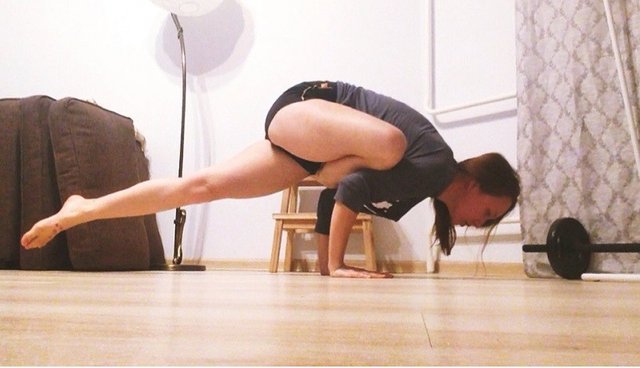 Before I tryed yoga I could never make the splits and never tried any other sports.
До йоги я никогда не сидела на шпагате и никогда не занималась спортом.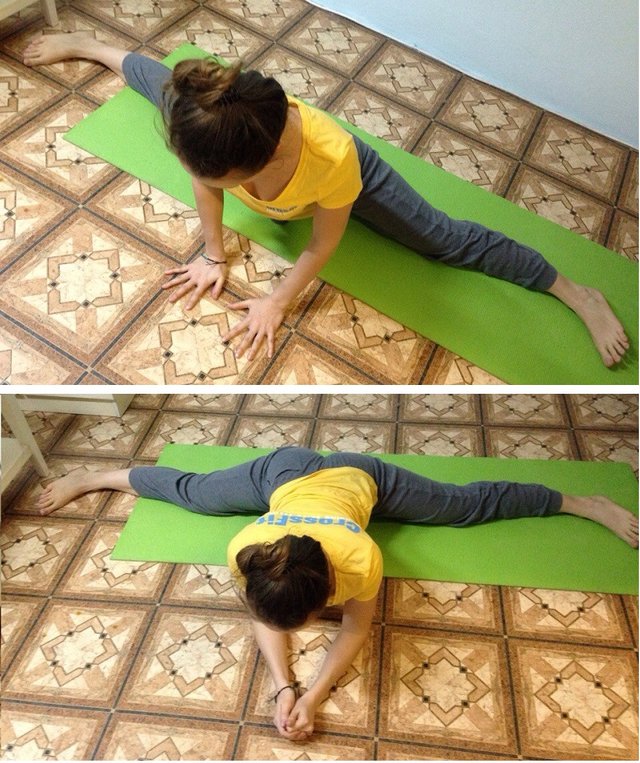 Thanks to yoga I became stretched. I've pumped my legs, tummy and hands. I've lost 7 kg - just as if I worked hard in gym the with free weights. And all this is the **magic of yoga.**
 Благодаря йоге я растянулась, подкачала ноги, пресс, руки - словно я упорно занималась в зале с весами и похудела на 7 кг. И все это волшебная йога.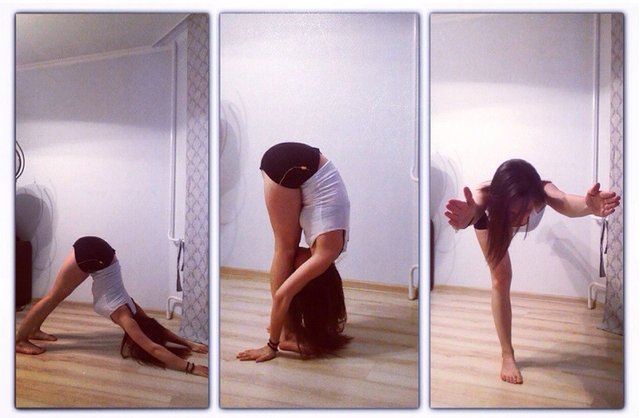 Can you believe it?
Judge for yourself! When working in a gym you use dumbbells of 5-10 kg? In yoga you just use your ow weight 
In addition, yoga helps to fight many diseases and improves immunity. In the midst of a flu epidemic I did not catch it and kept healthy all year round. Also, I have lost headaches and back pains.
If that's not enough, yoga helps to combat stress and insomnia. Thanks to yoga, I battled over depression after breaking up with a guy.
Вам кажется это странным? Но посудите сами, в спортзале вы тягаете гантели по 5-10 кг? В йоге же ваш вес и есть гантели и его вы должны вытянуть.  К тому же йога помогает бороться со многими болезнями и повышает иммунитет. В разгар эпидемии гриппа, я им не заразилась и вообще не болела целый год. Также, у меня пропали головные боли и боли в спине. Плюс ко всему йога помогает бороться со стрессом и бессонницей. Благодаря йоге я пережила депрессию после расставания с парнем и неплохо преобразилась.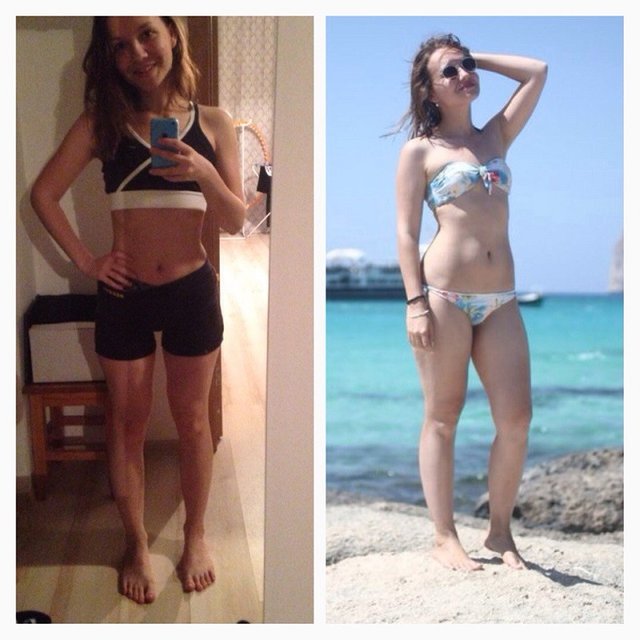 So, take your yoga mat and fight depression anywhere you want: at home or outdoors but not in the bar. Alcohol helps only when you drink. In the morning you will steel feel bad if not worse, and after yoga - you will be happy.
PS Guys, cellulite is best fighted with yoga.
Так что, берите коврик и боритесь со своими переживаниями в зале-дома-на природе, а не в баре. Алкоголь помогает только тогда, когда вы пьете. Утром вам будет обязательно плохо, а после йоги - вы станете счастливым.
П.С. Ребята, от целлюлита лучше всего помогает растяжка, которой в йоге хоть отбавляй.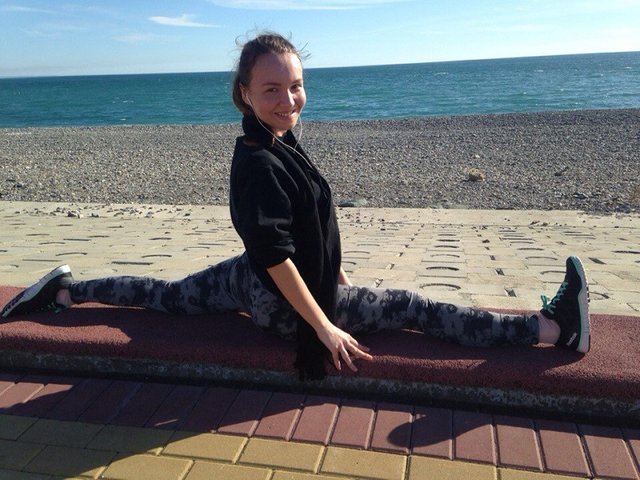 In my next post I'll tell you how to use yoga to cure disease, boost your immune system and get rid of cellulite.
В следующих постах я вам расскажу, как с помощью йоги вылечить свои болезни, повысить иммунитет и накачать внушительные бицепсы.
---
@serejandmyself features bilingual authors to promote new authors and a diversity of content in Russian. ALL STEEM Dollars for this post go to the featured author.
Don't just follow me, follow the author as well, if you like their post - @maryfromsochi Thank you!
Все стим доллары собранные этой статьей, идут на оплату автору. Подписывайтесь на канал автора @maryfromsochi