Nama-stay Awhile: How to Create a Dreamy Yoga Studio Design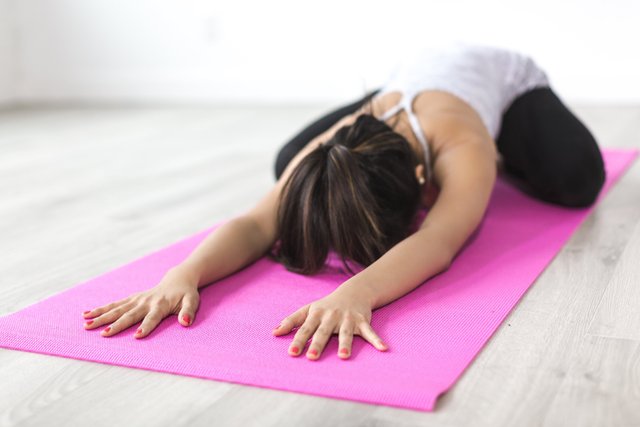 Originally posted on : https://www.loghouse.ie/nama-stay-awhile-how-to-create-a-dreamy-yoga-studio-design/
Are you thinking of establishing your own yoga studio? A fun but also stressful step in founding a yoga studio is designing it. In this post, we offer a guide on how you can create your own yoga studio design.
Yoga began as an ancient meditation practice of Hindu priests and monks. Their reason for practising yoga was to meditate and achieve spiritual enlightenment. In the present, people are doing it for similar but also different reasons.
Now, people use yoga for stress relief, flexibility, health, and physical fitness. It's no wonder why practising yoga boomed in recent years. Now, there's a calculation that about 300 million people practise yoga worldwide.
It's also no surprise that many yoga studios exist now. It's a great way for instructors to spread the positivity they gain from yoga and earn money. Read on below for a quick guide on designing a yoga studio.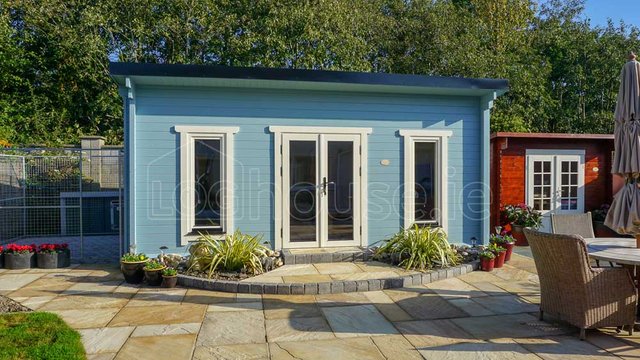 Area: Consider the Space of Your Studio
Well-laid out space is important in yoga as it is in many other practises. When you create a design for a yoga studio, space is one of the major elements that you should consider first.
The main room is where you want to distribute the most space. Deciding on its dimensions should have a basis on the dimensions of a yoga mat. If you have limited space, there should be at least 50 cm between fully-laid out mats for free movement of each user.
It's also crucial to allow enough space for your bathrooms and changing rooms. Not all yoga studios have enough space to include dressing rooms but it's a good amenity when you can afford it. These spaces should be accessible from the main room and receiving area.
Don't forget to add storage space for yoga mats, cleaning equipment, and other things. If you integrate shelves in the main room, you can store your yoga mats in them.
It's also preferable to add a reception area for students to hang out before or after the class. The reception area and the main room should have a barrier to separate them. This allows potential students to ask questions without disturbing on-going classes.
Yoga Study Gym-Log-CabinYoga Study Gym-Log-Cabin
Flow: Study Its Circulation and Ventilation
Great yoga studio ideas include good flow within the building itself. Consider your movements from the main entrance until you exit. Was there a reasonable flow to your movements or did you leave sporadic footsteps?
Ventilation is important to consider since breath is a basis for development in yoga. Make sure there is cross-ventilation across the room. You also need a certain current renewal of oxygen inside at all times.
Don't forget the heating and air conditioning systems as well. These systems are very important when you have closed rooms and spaces. Yoga studios need to ensure the greatest comfort for its students and teachers.
Sense: Keep in Mind Acoustics and Lighting
Fabulous yoga studio design ideas consider the lighting and acoustics of the building. Great acoustics don't always mean complete silence across the rooms. In fact, practises as yoga believes in the idea to progress in spite of the ambient noise.
A great many students and teachers also prefer to listen to the sounds of nature while they meditate. If you have a closed room, add speakers in your interior design ideas to integrate nature sounds. Log cabins as yoga studios have the advantage of being on the same level as an outdoor garden or courtyard.
Illumination is another important element of yoga studios. The sun is essential to yoga so may plans that allow for natural lighting. Add systems that allow you to control its intensity or avoid glare.
You can also create a window/wall design that allows for light to enter the room without falling on people. This kind of design often uses zenithal openings, windows at floor level, and screens. If you must use artificial light, use warm colours to imitate sunlight.
Yoga Studio Log House Exterior AccessoriesYoga Studio Log House Exterior Accessories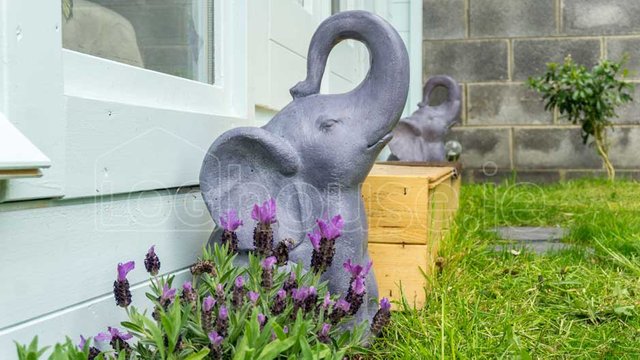 Visuals: Choose the Aesthetic and Materials for Your Yoga Studio Design
Good mental health and stress relief is only a couple of the benefits of yoga. A study on male athletes shows that yoga also improves flexibility in balance. Whoever your target audience, you'll need relaxing and inspiring yoga studio decoration.
The aesthetic elements of a yoga studio can influence the emotions and state of mind of its students.
One of the most important things to consider is the general colour of the rooms. Certain colours evoke certain emotions within us human beings. Refer to the colour theory for guidance on which colours you will choose for your studio.
The general impression of a yoga studio is to stimulate a calming feeling. That doesn't mean you can't use a more specific yoga studio design. Feel free to decide on any inspiring design theme that you're comfortable with.
You can go for a cottage-style studio and incorporate a soft, casual, and airy feel. The light & airy theme uses pastel colours, expansive spaces, and plenty of natural light. The outdoors inside theme brings your students to nature with plants and sounds.
When you create a yoga studio design, you want to avoid distracting elements. These include exaggerated decorations and flashy colours. This is why many yoga studio designs have plenty of neutral tones or soothing colours.
The typical flooring material you will see in many yoga studios is hardwood. Cork and bamboo are also excellent flooring choices for a yoga studio. Avoid carpets, tiles, laminate, vinyl, and concrete flooring.
Log-Cabin Studio Idea For Yoga TeacherLog-Cabin Studio Idea For Yoga Teacher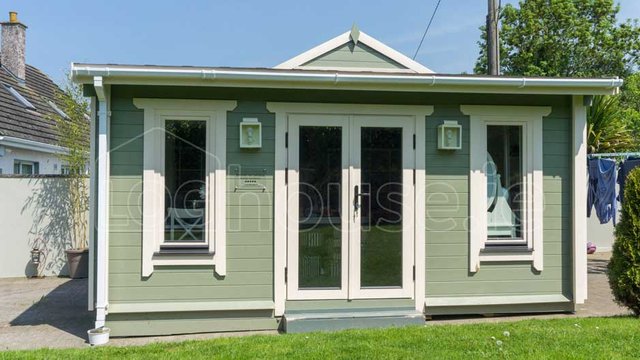 Create Your Yoga Studio
The love for yoga lies not only in the physical and mental benefits you gain from it. For many others like you, it's in the joy of sharing the practice as well. Now that you're knowledgeable in the basics of designing a yoga studio, establish your own.
Did you enjoy our guide on how to create a grand yoga studio design? Check out our other guides like this on our blog page.
Are you thinking of using a log cabin for your yoga studio? Let us know how you want your log cabin to be. Feel free to contact us today.