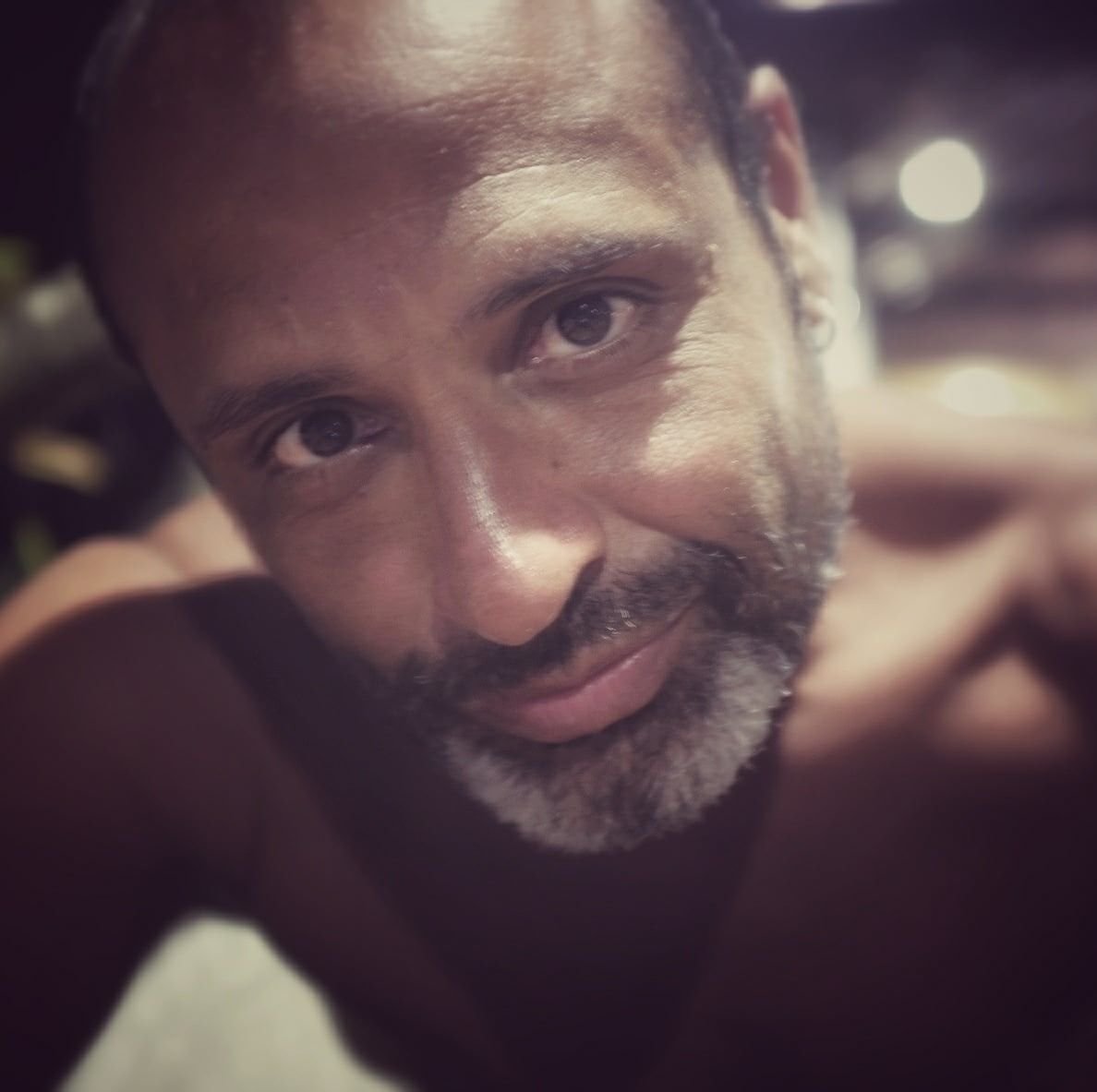 Everyday I meet people who are far wiser than I in some,(usually many) aspects of life, there are a lot of brilliant people out there. Today I will talk a little about one of them (and a little more about myself, surprise surprise).
Obviously we are not what we own, who we know, or what we think we know.
Perhaps, we are better defined by what we do, and the way we do it. By the way we move, the way we influence and the way we feel, in other words, the way we relate.
25 years ago I sold my beloved motocycle to begin funding 2 years of full time training as a remedial massage practitioner. Later I trained and worked as a personal trainer in Sydney, neither of these things really grabbed me and I ended up falling back on my trade as an electrical contractor. About 14 years ago I entered the health industry again when I began running a watersports center in Thailand with my wife and former world champion Windsurfer.
All through these happy accidents, I remained fascinated with the mind/body connection and the way emotion shapes not just world events but our own personal desitinies. The tensions of repeated emotions shape our bodies, effecting the way we digest food and ingest ideas. Our expression and our movement can be seen as one thing.
Though I continue to learn much from helping people to move and have fun with the gentle waters in gulf of Thailand. It was not until I began to work with Tlahui Calva that I truly came to understand that through attentive movement the mind and the body are one and no longer at war with each other. We can not think peace, connection, love, respect, we can only ever feel these things. Sense and express, through our biology, through our bodies. We are only ever in relationship with reality or with our thoughts, never both. One is fun the other creates conflict.
What Tlahui teaches is not Feldenkrais, not yoga, it is not animal movement and it is not counseling, while it encorporates all these things it is his own evolving way of helping others to fully inhabit their bodies and their lives with less fear and more honesty. More peace and the calm certainty of acceptance that comes when we stop trying to guess or control the future. Putting our attention back into our bodies again and allowing functionality to replace the build up of micro-traumas that come from living in a noisy world.
If your in Thailand and are interested in exploring healing through movement, through deeply owning the fears and passions that shape you, your choices and your relationships, I totally recommend you book some time with him.
Pretty sure he will be joining us on Steemit, but for now you can find him here: www.itsjustamazing.com