Der Baum Figur Yoga / Vrksasana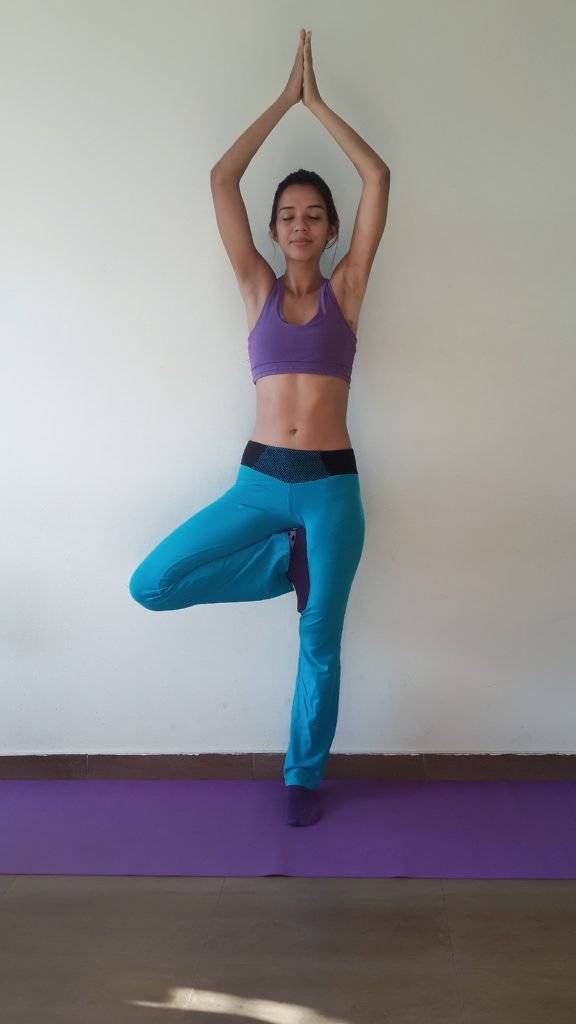 The Tree Vrksasana
The Vrksasana is one of the basic yoga exercises. She is good at training the balance.
The exercise strengthens the sense of balance and concentration.
In addition, the exercise is good to train the body.
Short to the exercise, you stand with one leg on the ground and another. To do this, stretch your hands over your head, as seen in the picture.
It is important that you get a secure stand. Like a tree
Der Baum Vrksasana
Das Vrksasana ist eine der Basis Yoga übungen. Sie ist gut um das Gleichgewicht zu trainieren.
Die Übung stärkt den Gleichgewichtssinn und die Konzentration.
Dazu ist die Übung gut, um den Körper zu trainieren.
Kurz zur Übung, man steht mit einem Bein auf dem Boden und winkelt das andere daran an. Dazu Streckt man die Hände über dem Kopf, wie auf dem Bild zu sehen.
Wichtig dabei ist, das man einen Sicheren Stand bekommt. Wie ein Baum
Weitere Yoga Übungen: https://megaboxsack.com/yoga-uebungen/