The yields are quite inverted at this point.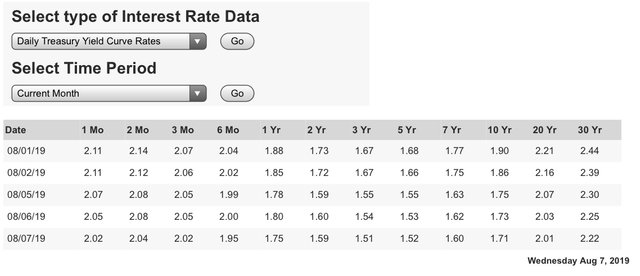 Normally this means a recession is very likely before us.
Together with the current trade and currency wars going on this could mean fireworks.
We live in interesting times.
Bitcoin is also in an interesting spot. It has been able to grow from nothing to big enough that quite a few people see its potential. It will be very interesting how bitcoin will perform during a time of low liquidity, where all assets lose value.
Another interesting aspect of the coming recession will be how much people will believe in its capabilities and thus replace existing infrastructure and move part of their economic activity and wealth into bitcoin or other cryptocurrencies.