Collectible Limited edition miniature figure of Loretta from the comic Phill from GCHQ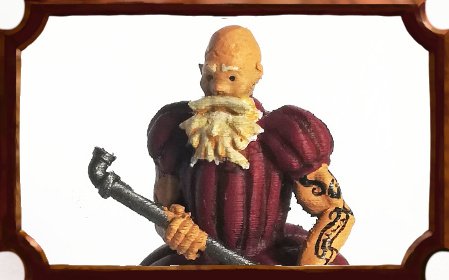 The Newest item for sale in Ye Olde Steemshop. It can be purchased for Steem!
This collectible figurine depicts Loretta, the transsexual hooligan turned vølve. She is armed with her trusty steelpipe, and wears her favourite dress. The tatoos on her arms are unique on every single model but follows a pattern of being a mix of modern tattoos, and celtic/viking symbols.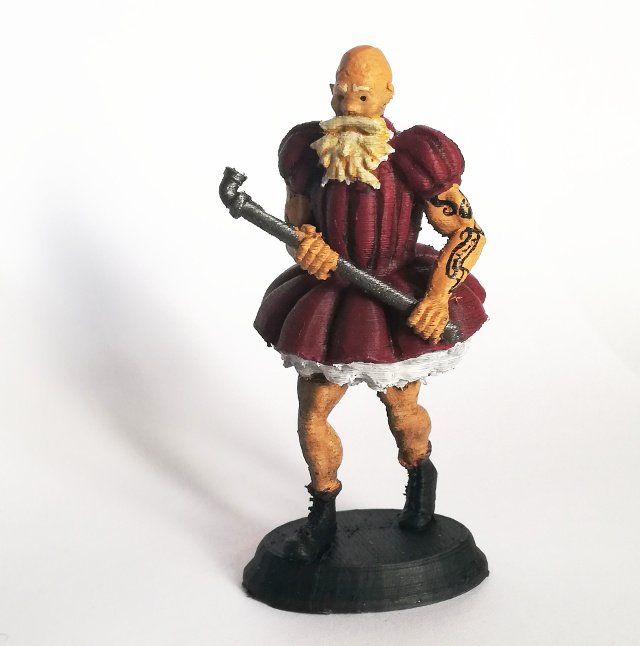 Like the Phill and Gwendolyn figures, which are still available, this figure is made available for a limited run of 30 pieces. It is modeled in blender using the sculpting tools. It is printed in eco- friendly PLA plastic and hand painted using high quality acrylic paints. The figure is app 7.5 cm high (3")
The price is:
140 Steem + postage
This price lasts for 7 days until the payment of this post. After this post have been paid out you can still purchase the item if available, but will have to negotiate a new prize with the vendor based on the current Steem price.
The price of this item is based on a fiat price of: 50 USD and is calculated from a Steem price of 0.38 USD . Both item and postage can be paid with Steem.
A full set of all five main characters is planned so stay posted for updates. If the first four are purchased the last is for free. When ordering it is of course possible to make a deal with the vendor about sending all five together to save some postage expenses.
To order write an email to this address:

All details concerning the actual trade is to be discussed and agreed upon by you and the vendor on email. Ye Olde Steemshop is only involved in marketing the goods via posts on this profile.
Feel free to ask any questions either in the comments or by e-mail, and remember to read our manifesto here:
Kind regards @evilhippie and @katharsisdrill