Yensesa 1st Month Token Burn
Fellow Yensesarians,
In accordance with our token(YENT) burning policy, we have now completed the burn of 2,140.0000 YENT from the open market. This is about 1,391 BTS equivalent for the month of July.
Burn tx history can be found here https://wallet.bitshares.org/#/block/29065383/0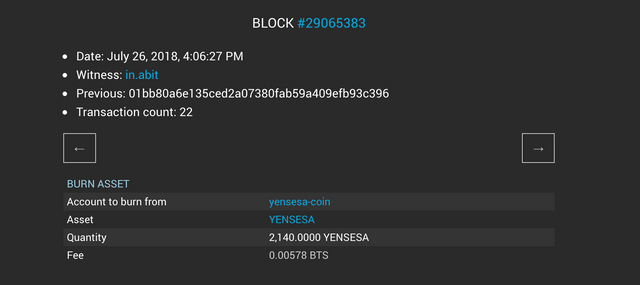 Thanks for your support!
Yensesa Team