Hello Steemian Friends,
We hope you are keeping well and had a great weekend!
A couple of days ago, we were informed of a post that featured us. Of course, being curious, we had to check it out! The lovely post was created by @yasminep who has started a weekly contest asking Steemians to get involved with a different question she asks every week, but it revolves around spreading positivity on this platform. Her latest contest asks 'Which Steemit Account Has Inspired You Recently?' and we were surprised that she chose us. We try our best to engage with like-minded Steemians and help their account with an upvote and a comment. The comment has to be as good as the upvote OR even more! Our own policy is that we cannot comment on a post without a upvote (as that would be rude), but we should comment on a post that we upvote to give our insight or opinion. This is how we ended up with so many (over 2,500) comments in less than six months. It's all about true engagement and appreciating the work other Steemians have done. Obviously, we cannot upvote everyone and it only gets harder as we meet more and more new and interesting Steemians. Yet, we will try our best once we reach 500 SP and therefore we can give more upvotes with a lesser voting weight.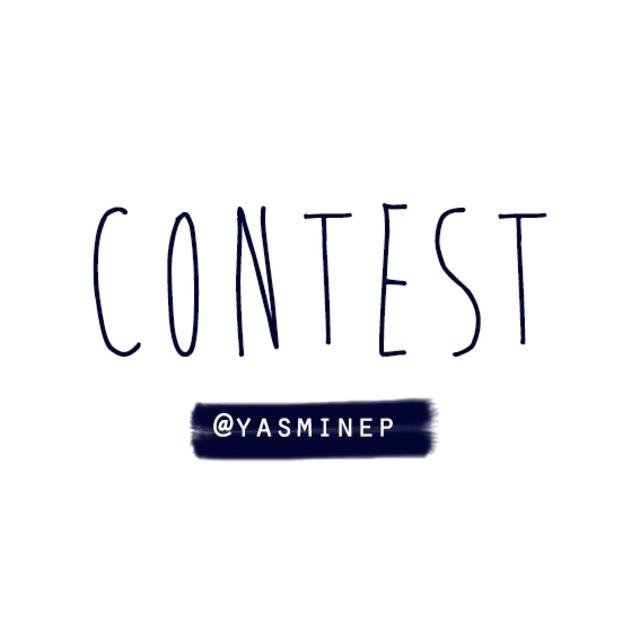 Getting Involved In The Contest
---
As Yasmine mentioned in her post, this is a tough one to choose as there are so many Steemians that have inspired us throughout our time here on Steemit. Yet, the task is to highlight a Steemian that has inspired you recently. We still might have to break the rules as we want to highlight TWO Steemit accounts that we have been inspired by recently: @maxmschneider and @toocurious. We are inspired by them for their actions in real life to jump into a world of adventure. It is a place we want to go and be in, but are too afraid of the risks or even taking that first step. Max is a German engineer who has decided to venture across the Atlantic ocean to Canada to explore this vast beautiful country in a van. Yes, he brought a van and is currently renovating the interior and getting the exterior (check-ups) checked by the professionals. He is determined to make his dream happen and we are sure he will! When he hit a stumbling block, he was not too afraid to ask for help (crowdfunding to finish off his project), yet like he said he wouldn't normal ask for help and we can relate. We feel its a bit invasive and needy, but sometimes you do need a help in hand and you shouldn't be afraid to ask. He is documenting his experiences through his incredibly edited vlogs (which we need to get some tips and tricks from) and we hope he will be on the road sooner rather than later! Live your adventure Max! As for @toocurious, this is the account behind 'The Nomad Bus'. Val and Tim are the founders of 'Let's Be Nomads' and 'The Nomad Bus', a hostel on wheels. The bus comes out for two tours a year (summer and winter) and with no real plans, they go where adventure seeks them (but mainly around Europe (namely Norway)). However, they are currently in Canada (as well like Max) exploring magnitude of the open nature! They have been encapsulated by the sheer beauty of Canada! Val and Tim are an inspiration to us as they seek to live this lifestyle that is unique, but very much a possibility to others. They encourage more and more people to look into the digital nomad lifestyle and to take control of your own freedom. They have recently started a campaign on Steemit to get the #RAK trending. RAK stands for Random Act of Kindness. They have been recent recipients of RAK when a stranger answered their call when they were searching for an affordable van to use whilst they explore Canada for a few weeks. The stranger drove his van across the country (of Canada...it's massive) to meet them at the airport and lend them his van for FREE! We guess that their experience of this kind act has inspired them to ask Steemians to write a post about a personal RAK that has happened to them. We're still thinking of one, but if not we hope to do one in the near future!
As you can see it was tough to choose between these two accounts and therefore we had to highlight them both!
Remember, you can still get involved with this contest and we highly encourage you to do so!
Until next time,
Stay Classy Steemians!
---
Thank you for taking the time to read our post. If you really like our content, please follow us as we post regularly with different topics from Monday to Friday (with some exceptions at the weekends). How about your followers? Would they like this post? If so, please resteem it! Finally, if you are generous, please give us an Upvote! We thank you in advance! Lots of love / @travelling-two
For Wanderlusters in Thailand, please come and say 'Hi' in our Discord Server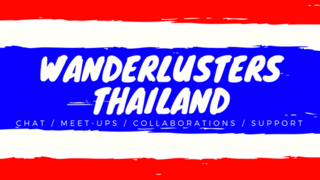 For support with Thai written content, please click the banner below and engage with the Thai community