#YANGGANG Steem & Twitter Awareness Campaign!
Since Andrew Yang isn't getting much airtime during the debates, we should level the playing field and do a grassroots movement on our opensource, grassroots social media platforms built on Steem!
The hashtag #YangGang is a very popular Twitter tag to promote Presidential Candidate, Andrew Yang.
Andrew Yang is a perfect fit for Steem. First of all, he is pro crypto! He believes in universal basic income (UBI) - Steem does not take from its users it pays its users, to the tune of $100,000,000!
He also dislikes sites that sell users data without cutting them a check. Steem is a decentralized blockchain owned by the users, not a single CEO.
Most importantly, he is actively being suppressed by mainstream media and relies on alternative social media to get his name out there.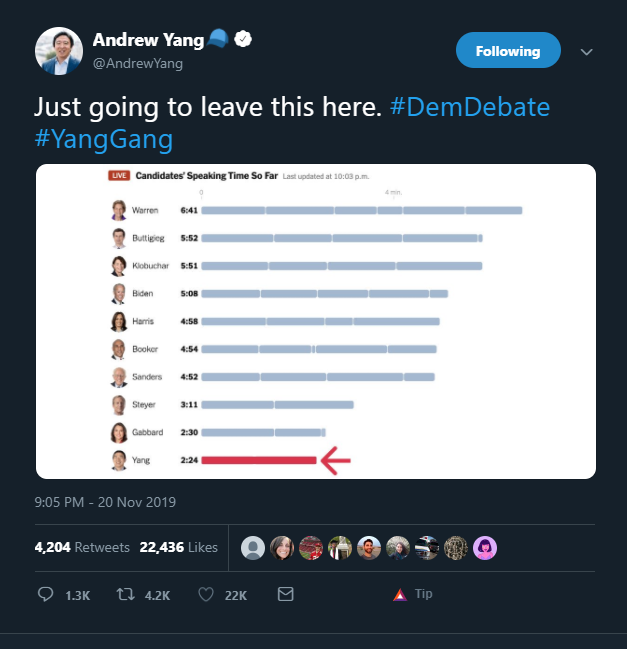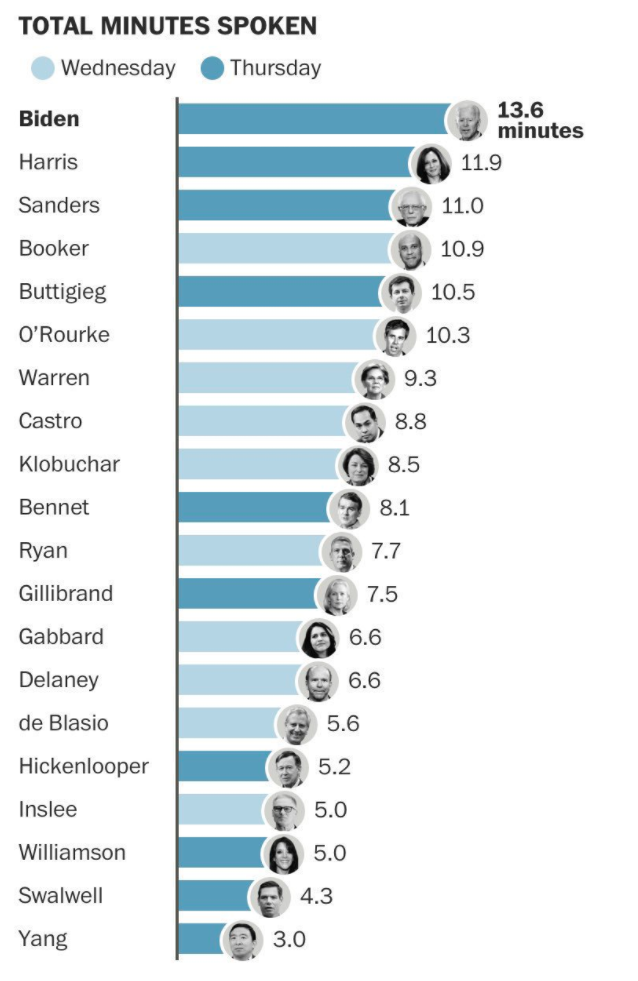 He also believes robots may take over the world... if we don't act now! Well, maybe not that dramatic, but he believes robots will displace many jobs, a big one being trucking. He is a very interesting person, and Steemians should learn more about him.
I think Andrew Yang would make a fine Steemian, how about you? I want to do a contest to promote the tag #YangGang here on Steem to see if we can help spread awareness about Andrew Yang!
Contest: Make a post on STEEM using the hashtag #yanggang talking about what you think about his ideas, chances of winning or him as a presidential candidate. Or talk about how you may be against him being suppressed by mainstream media outlets...
If you support him, why?
Don't like his policies, why?
If you don't follow him much, you can write something like why you think Andrew Yang would like Steem (he is someone being actively censored, pro crypto, pro UBI & against data farming sites like Facebook.)
RULES: In order to receive a big upvote from @ocdb & me, you must make a Tweet with your Steem post using the hashtag #YangGang & tagging Andrew Yang (@andrewyang on Twitter) Andrew Yang Twitter: https://twitter.com/AndrewYang - The more effort you put into your post, the bigger the upvote you will receive.
Edit: Please add #LetYangSpeak in your Tweet and Steem tags as well. Thanks!
Please post a link to your Tweet below!
This is a great opportunity to show the power of Steem to the world!
Post Beneficiaries: 50% @sbdpotato / 50% @null