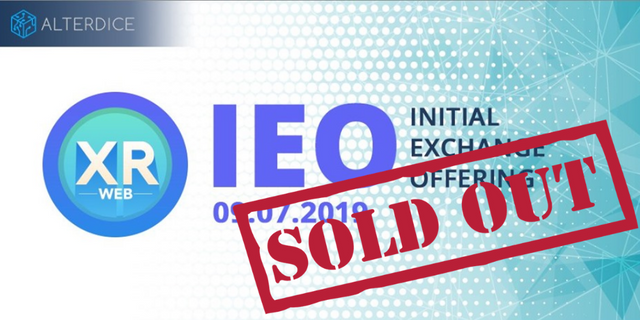 XR Web launches its first round of Initial Exchange Offering (IEO) at Alterdice Crypto Trading Platform recently. The event was a success that lasted in less than 72 hours upon its launching.
IEO details:
IEO price for Round 1: USD 0.075 (Original ICO token price USD 0.15) Alterdice users get 50% discount
Hard cap for round 1: 1,500,000 XR tokens (USD 112,500)
Start Date/Time 09.07.2019 12.00PM GMT
End Date/Time 12.07.2019 12.00AM GMT
Min contribution per person 1500 XR tokens
The XR Web team believes that Alterdice is their perfect option to conduct their first IEO because of the exchange reputation as a dependable and established cryptocurrency market with many users. The crowdfunding event was guaranteed with security and reliability from Alterdice exceptional monitoring service in all the processes that the project and users will undergo. The investors are assured that their investment is settled and processed without the worry if the team owning the project will corrupt the operation and run away with the money.
Both the Alterdice and XR Web communities much supported this project because of its promising and unique mission, which is to accelerate the development of XR apps to write the next chapter of the Internet. It is to highlight and make achievable of the rise of Extended Reality as a modern approach in business and social interactions. Among the examples of XR Apps that can be built on the XR Web Network are:
XR Social Media
XR Real Estate
Personal & Commercial Property Insurance/XR Micro - Insurance
Personal Mobility / XR Ridesharing & Carsharing
XR Home Sharing
XR Deliveries - Food & Others
XR Games
XR Location-based Advertising network
XR Shopping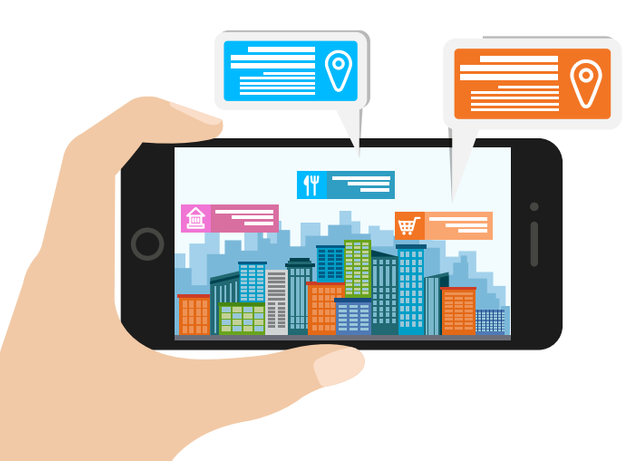 These applications are just samples of the potential applications that can be built inside the XR Web platform. They could be made by different companies which can be connected or not associated with XR Web's legal entity. The makers of the applications will have a preference for how much of the network charges and transaction fees.
This turning point of XR Web is just the start of a challenging but fulfilling mission which is to make Extended Reality (XR) a possibility to be of great utility to society and its economy.
More Links
ICO Bench: https://icobench.com/ico/xr-web
Website: https://www.xrweb.network
Telegram: @gofindxr
Twitter: https://twitter.com/xrwebnetwork
Facebook: https://www.facebook.com/xrwebnetwork
Investment Portal: https://www.ico.xrweb.network