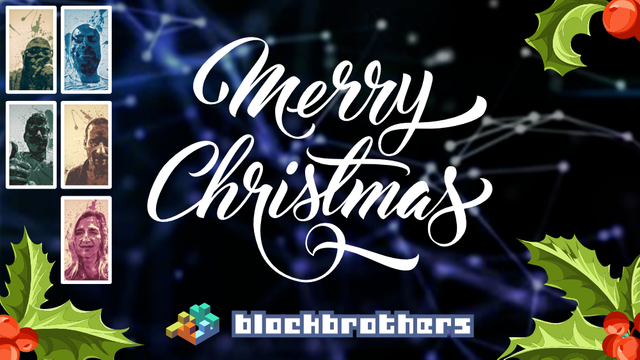 Merry Christmas to all of you!
It was an eventful year in which we, with a few days to go, will look back at a later time.
For now, enjoy each other during these days and appreciate the important things in life.
Have a good one!
CHEERS
The @blockbrothers
@s3rg3, @eqko, @exyle, @bennierex & @brittandjosie
---

---
If you support us please vote here for @blockbrothers or set us as proxy
or use these SteemConnect links



---
Makers of Steemify. The dedicated notification app for anything happening on the Steem blockchain.




or apply for the Android beta here : [email protected]
Get our tools:
---
Get in touch:

https://blockbrothers.io
[email protected] | [email protected]
Telegram: https://t.me/blockbrothers