English version below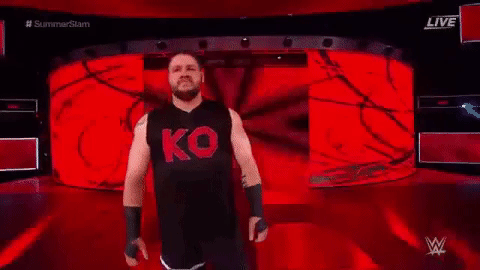 Mon lutteur préféré est Kevin Owens. C'est un québecois de 34 ans qui lutte depuis 3 ans dans la WWE. Avant son passage à la WWE il luttait sur les circuits indépendants sous son vrai nom Kevin Steen. Il a commencé sa carrière en 2000 au québec et en 2004 aux états-unis. Comme il explique dans ses entrevues il est fans de lutte depuis son tout jeune âge. Il louait des cassettes de lutte au club video et les regardaient sans cese.
Depuis son arrive à la WWE, il a gagné le titre des USA, intercontinental et le titre Universel. Il lui manque le titre par équipes pour avoir gagné une fois l'ensemble des ceintures.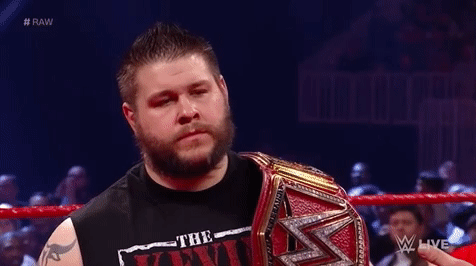 Pourquoi j'aime ce lutteur.
IL ne ressemble pas aux lutteurs habituels super muscle ou géant. Il a l'apparence d'une personne normale mais quand il prend le micro cela devient magique il fait des promos mémorables . IL est un HEEL depuis ses débuts à la WWE et je ne pense pas qu'il change de coté pour ce ranger du coté des gentils (face). Son talent dans le ring est impressionnant il peut exécuter beaucoup de prises malgré son physique.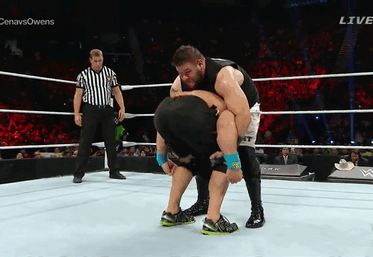 Dernièrement, nous avons appris qu'il est l'un des dix lutteurs les mieux payés de la WWE et qu'Il a signé un nouveau contrat de 5 ans avec la WWE.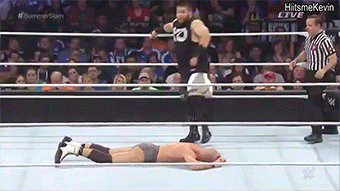 My favorite wrestler is Kevin Owens. It is a 34 year old Quebecer who has been fighting for 3 years in the WWE. Prior to WWE, he battled independent circuits under his real name Kevin Steen. He began his career in 2000 in Quebec and in 2004 in the United States. As he explains in his interviews he has been a wrestling fan since a young age. He rented wrestling tapes from the video club and watched them a lot.
Since coming to WWE, he has won the US, Intercontinental and Universal title. He misses the tag team title for winning all the belt one time.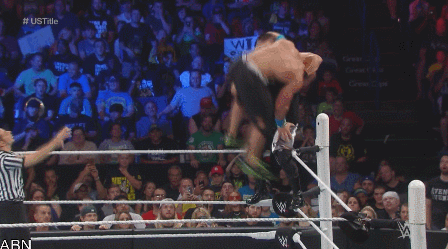 Why I love this wrestler
He does not look like the usual super muscle or giant wrestlers. He has the appearance of a normal person but when he takes the microphone it becomes magical it makes memorable promos. HE has been a HEEL since his debut at WWE and I do not think he's changing sides for this ranger on the friendly side (face). His talent in the ring is impressive he can perform a lot of wrestling move despite his physique.
Recently, we learned that he is one of the top ten paid WWE wrestlers and has signed a new 5-year contract with WWE.