🌙✨Anime Review #1🌙✨ Made in Abyss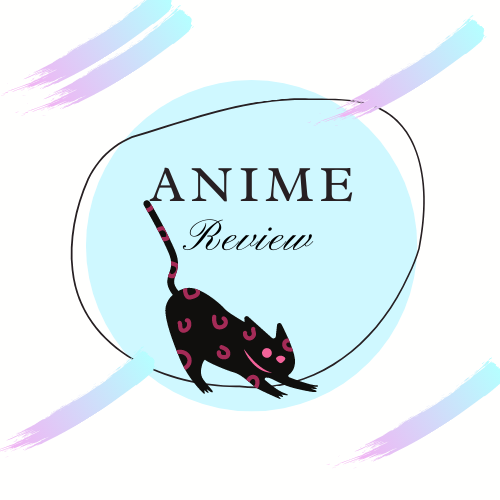 Hello everyone, today I'm going to talk to you about the anime Made in abyss ( メイドインアビス) Directed by Masayuki Kojima and made by the studio Kinema Citrus. This anime is adapted from the manga of the same name written by and illustrated by Akihito Tsukushi. The anime launched in 2017 with 13 episodes and haves a movie sequel premiered in 2020.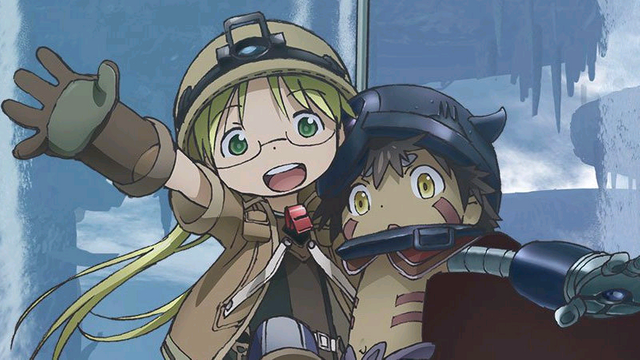 [source]https://hotelvader.top/cine-y-series/anime-made-in-abyss/
In this anime, we follow Rico an orphaned girl, and her friends who are trying to be Cave Raiders, in the city where they live there's a massive abyss where Cave Raiders godowns to find treasures and earn recognition. One day they find a robot and decide to taken it into the orphan, later Rico finds out that her mother (a very famous Cave Raider) is waiting for her at the end of the Abyss so she decides that is going to go to meet her with his new friend Reg (The robot).
So they go on a great adventure to find Rico's mother despise the horrible creatures that live in the deep of the abyss and despise the "Curse of the abyss" a desis that affects the persons who go down.
I watched this Anime for a recommendation of a friend, I have to say that the style of animation is beautiful (it reminds me of how well made was Violet Evergarden) and the soundtrack was beautiful as well.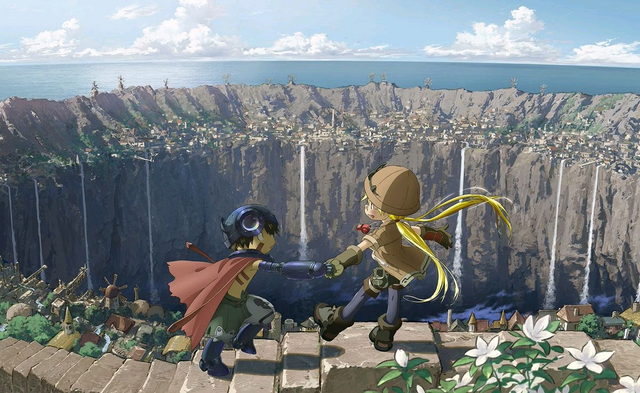 [Source] https://www.espinof.com/animacion/por-que-me-cautiva-made-in-abyss-uno-de-los-mejores-animes-del-ano
I don't think the characters have complicated personalities but that's mostly because they are children, one can't expect something huge when it comes to motivation, especially with Riko who is extremely optimistic to the point is dangerous.
In the beginning, we can learn about the nature of the abyss and this is the main focus, I must say that in this part I thought that everything was pretty average because we were just learning things of every cape of the Abyss. Later I have a huge surprise when everything became darker for the characters It was an unexpected turn and I love it! and from there everything becomes just better and emotional with the movie.
So I want to recommend this anime to you, maybe at the beginning you dont feel that is something particularly special but believe that everything gets better when we find the scary things the Abyss hide. So please give it a try and tell what do you think about it.