THE STRANGE BARBER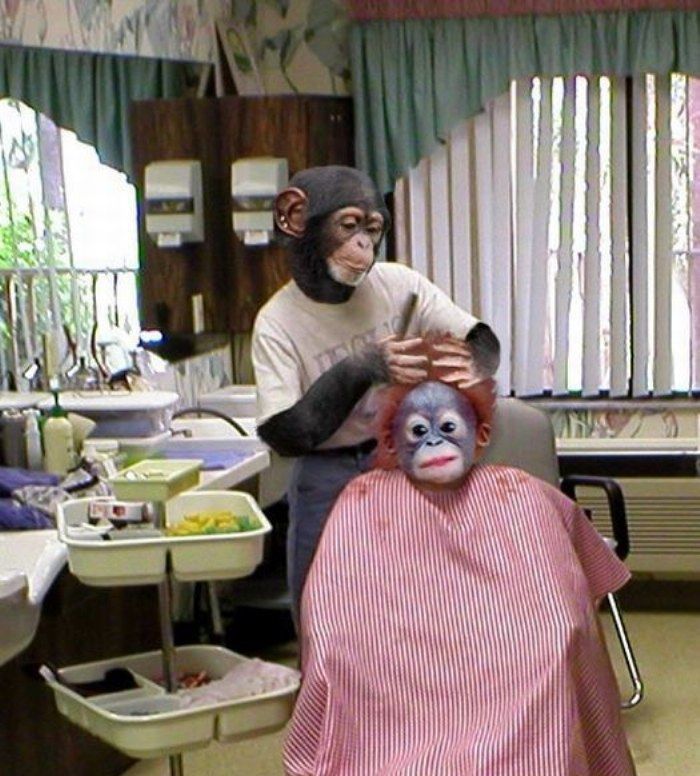 This barber is strange.
It is the first time I am being serviced by him.
A risk I was hesitant to take but had no choice as my regular barber is not on seat and I travel by first light.
He was meticulous with his preparations.
Sanitation on point.
His barbing tool well lubed.
Once well positioned squarely behind me, he silently prayed over my hair before he started cutting it.
I looked at him quizzically through the mirror as he busied himself with his exertions.
"Na why you pray over my head?"
He laughed.
"Big bros, you know na. Man need to protect himself."
"From wetin?"
"You be powerful man na. I dey see dat your ring. Solid!. As you dey so pesin suppose respect your hair. I know wan make the power you dey follow vex for me. You know we wen dey do this work, we know say dis world deep. No be only open eye dem dey carry look am. I need to use protection to carry hold my destiny tight before pesin waka carry am go for ordinary 2k."
Astonished.
I was.
"You think say I wan tief your destiny?"
"Bros na play play pesin dey take learn how to wrestle for sand and sake of say snake never bite pesin before no mean say snake dey forbid to bite. I don see your swag bros. See as you calm and your bedroom eye dey yarn underground settings. I know say na sign. Sorry say I pray for your hair na because I hear say na for hair or for p....k una dey carry una power. One touch, una don strike, clean mouth. My big bros no be today yansh start to hide for back na, you know say you belong."
"Belong to wetin?"
He leaned towards me and whispered.
"Illuminati."
Lagos.