Why is Prostitution So Taboo?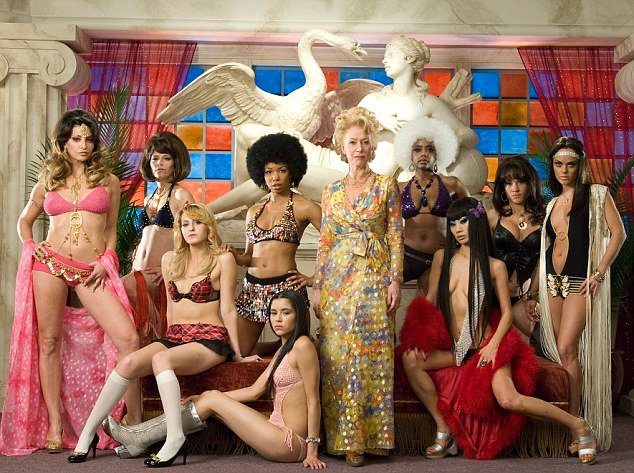 Anybody with half a brain will tell you that the reason people say that Prostitution is the "oldest profession" is true, because as long as there has been sex, people have been willing to sacrifice to get it. I trade you buffalo skin, you skin my buffalo and so forth. But in that same right, as long as there has been a sex trade, there have been prude sons of bitches saying it ain't right.
Religion is really good at setting up rules like this, but generally you'd think it would be one of the ten commandments. And yet it's almost glaringly NOT. You can't cheat on your wife, and you can't fuck another man's wife, but the bible doesn't seem to care much about the trading of goods for "services." I mean, prostitutes are mentioned here and there as being looked down upon in society (Jesus hung out with one, holy fuck what a nice sympathetic guy!) but if you take a good look at "marriage" then you'll easily see, it's the same kind of contract… but less "Boost Mobile," and more "AT&T Wireless with an iPhone 3…" if you know what I'm saying.
So what's wrong with it?
Men are generally at their mother fucking worst (and will literally fuck your mother) if they haven't gotten any as recently or as often as they want. And women have to put up with the blizzard of obnoxious dicks that come their way, rarely finding one they want to put inside them. So why can't we shop for it like we do any other service? If we relied on our significant others to fix the sink, that bitch would drip all night. And if an incompetent lover is all a woman has to go with, then well…. you know… insert, something something, drip all night, joke.
So what's the big deal? Exploitation? Extortion? Violence? Trafficking? Most of those problems would be solved in a regulated market as opposed to an underground one.
But I'd love to hear your thoughts. Tell me how I'm wildly off topic.


@writesbackwards is a group of friends who love to write about life, sports, comedy, tech and other fun stuff!
Consider leaving a comment, we love rewarding engaging Steemians!