Last week while walking in the Austrian mountains I have seen a field all fenced around with some animals white and brown moving around. At the beginning and watching from far distance I was thinking those were sheep but walking in that direction I realised that there weren't sheep but those were Alpaca LOL.
It is quite unusual see those kind of animals on the top of mountains in Europe being imported by the south of America I believe.
Once close the fence I have attracted their attention and they came close the fence where I was standing and playing a bit with their curly hair I make friendship with them and some selfies...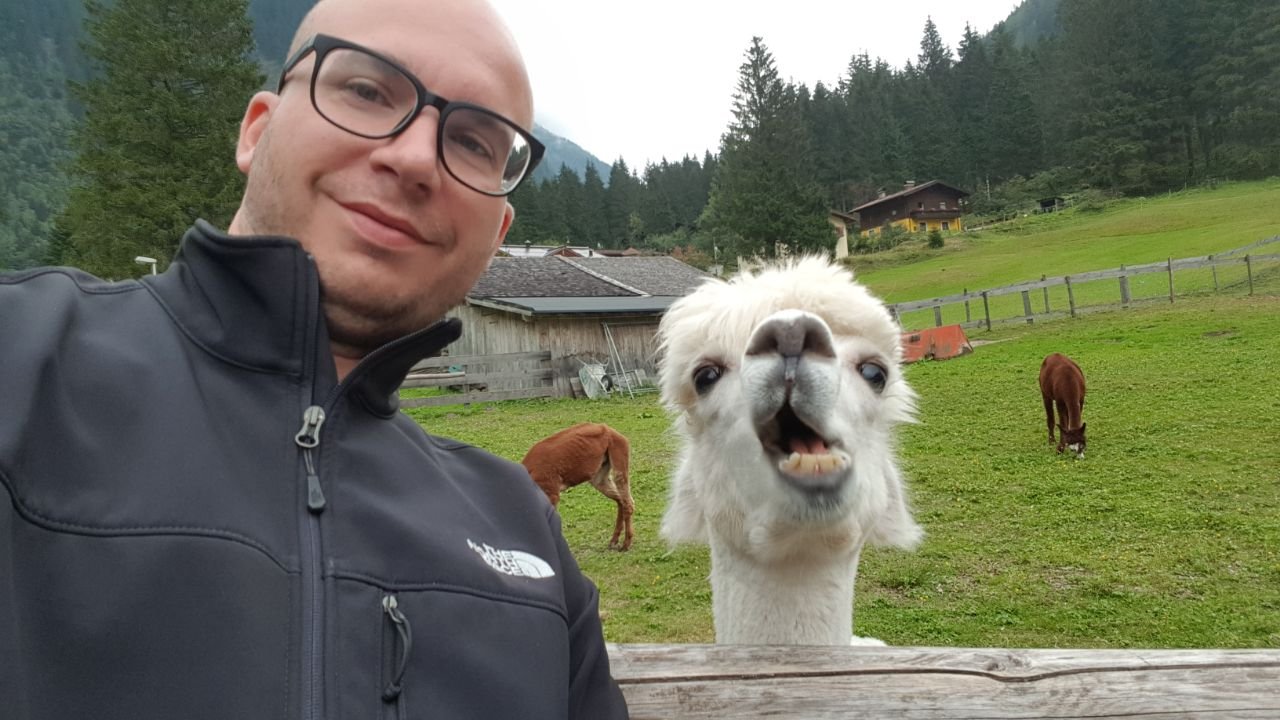 I have to say that she was very funny and making me laugh a lot... especially when wanted to show me the teeth or what was eating LOL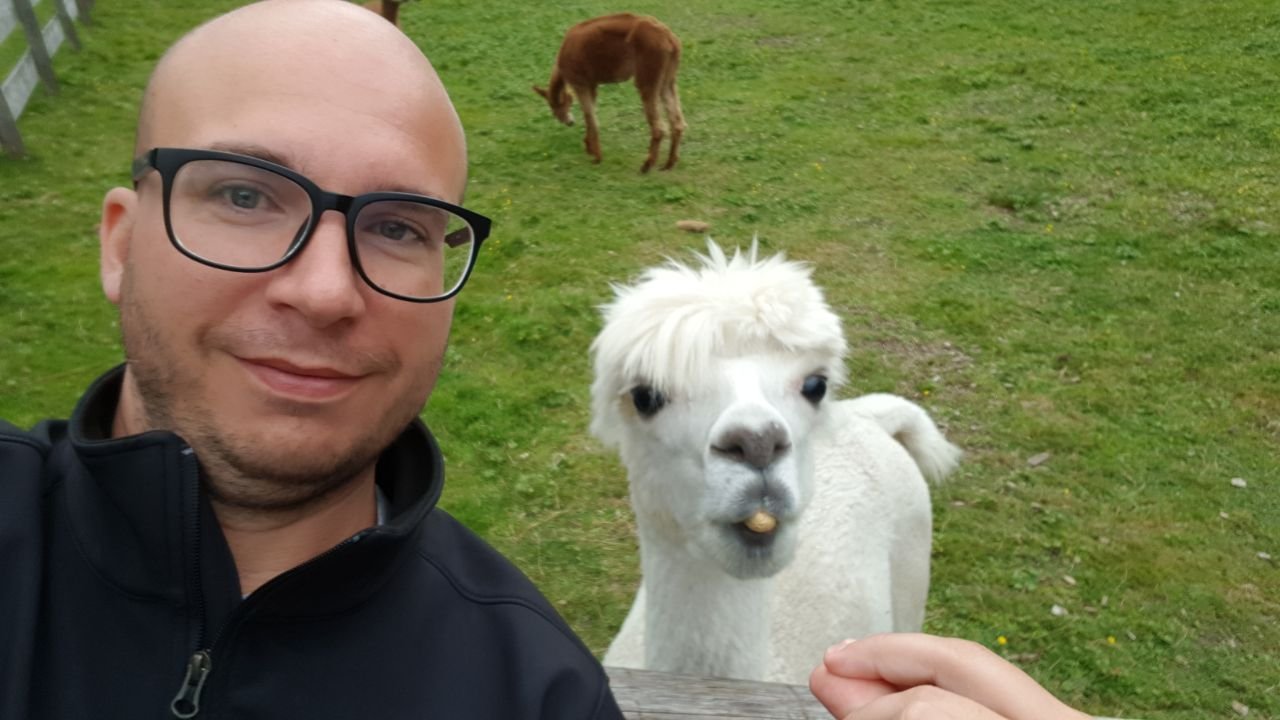 Then I have taken other pics of the rest of the herd just because they were cute... a part one that close to me spit on someone very close to me leaving a disgusting smell in the air so I had to leave to be sure I wasn't stinking that or I wasn't getting a nice spit in my face too.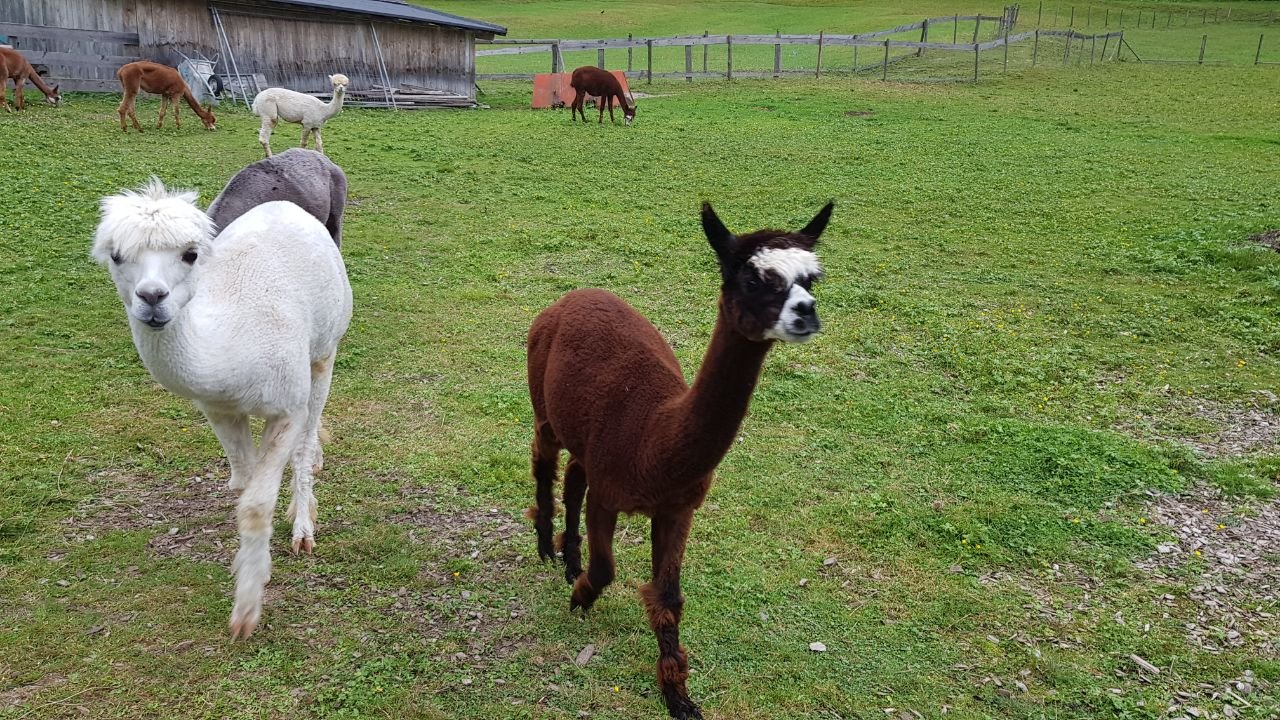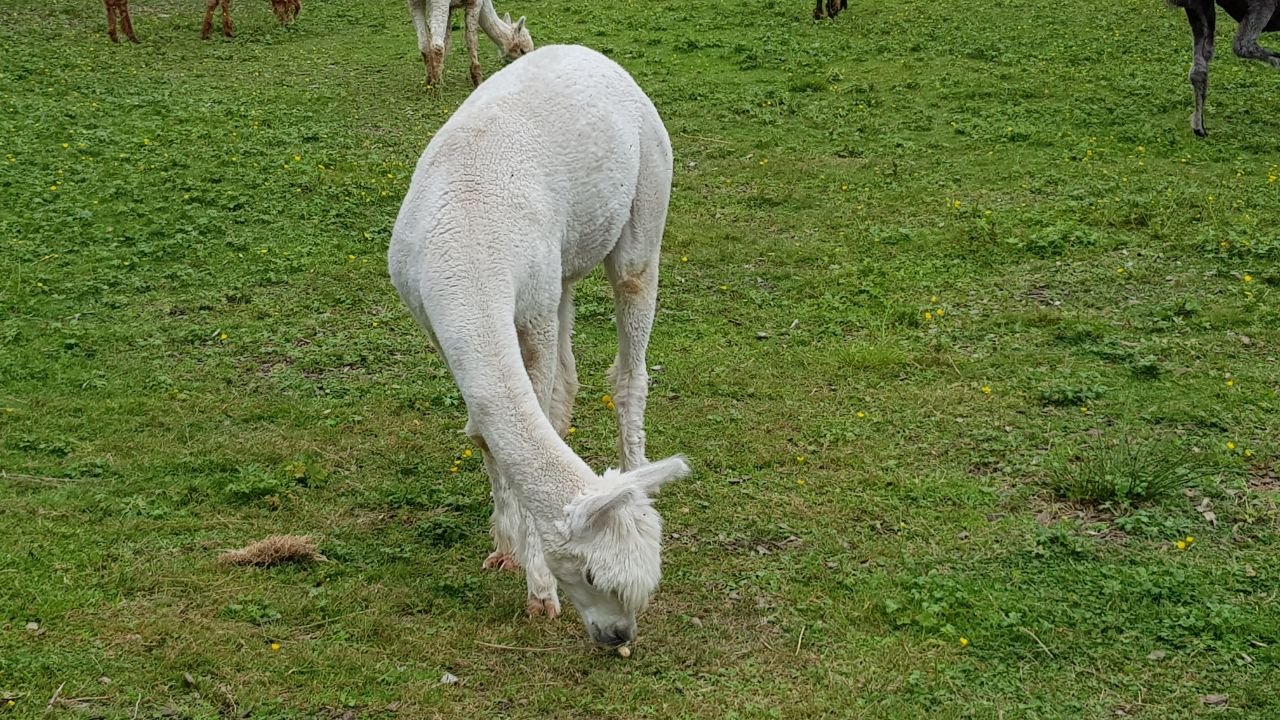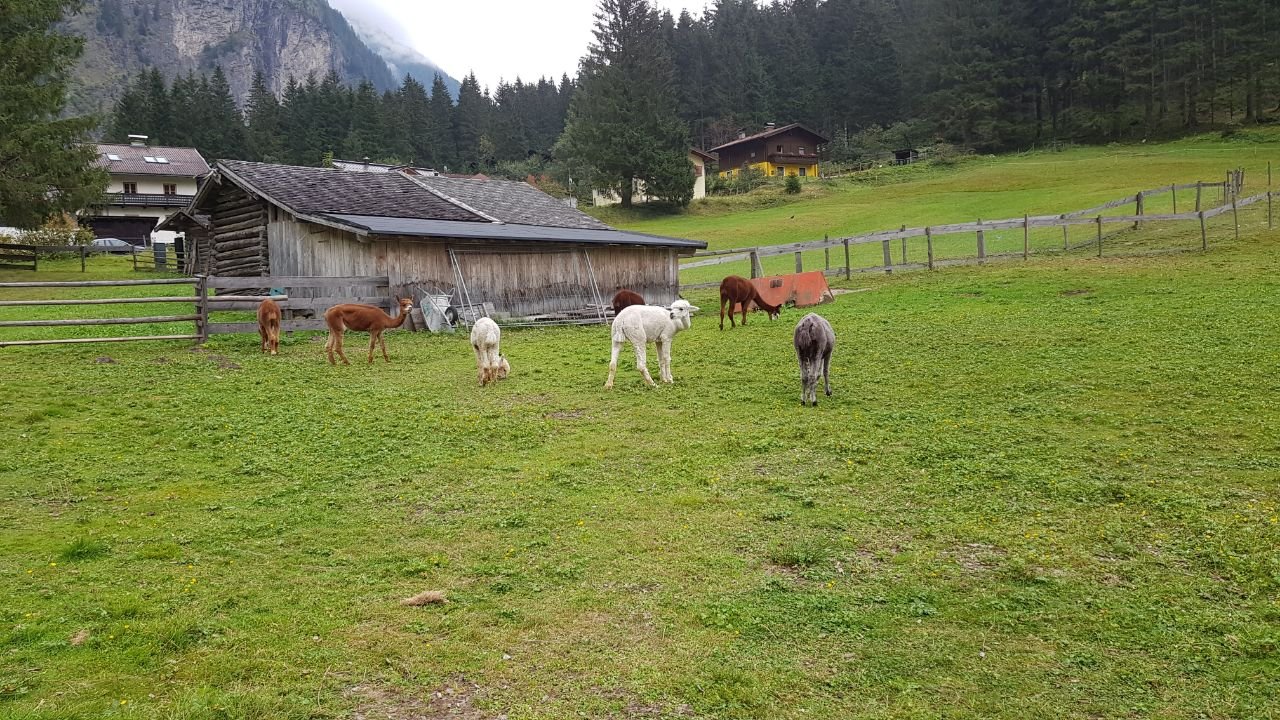 I hope you liked this short story :) at least the originality of the pics and the phrase written in here :) if so hit me an upvote as I will really appreciate it :)