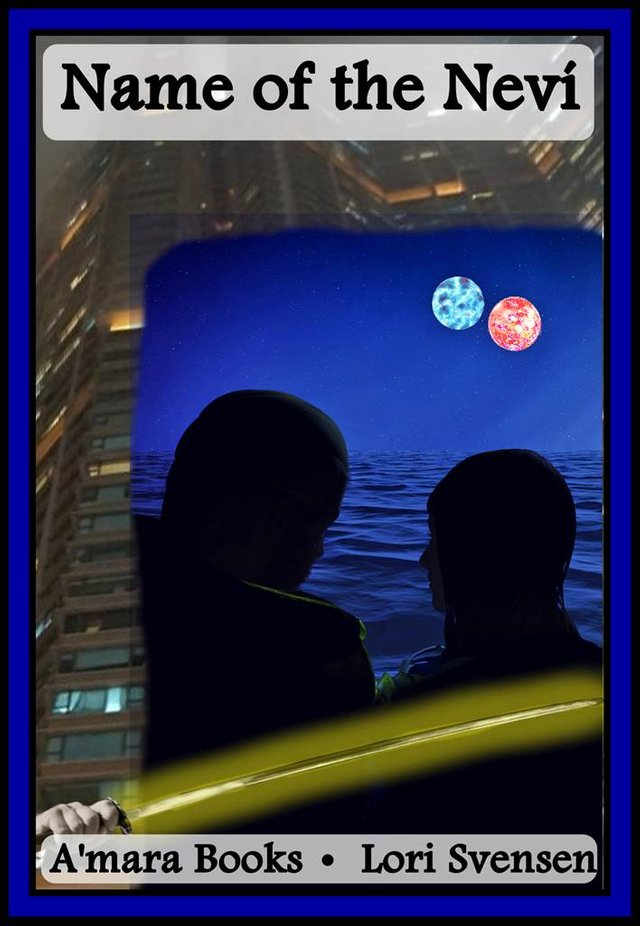 30
(Wirnday)
Felida, Atrua
"Thank you for hosting us," Yewan said as the woman of the house fed them some waffles with homemade berry syrup in the morning.
The daughter translated quickly into Atruan. She listened to the reply and translated it again. "Mother says that A'mara are always welcome in our house. It's also been a long time since we had visitors."
"You have a nice place here – on the outskirts," Yewan complimented towards the man of the house.
The daughter translated again along with the reply of how lucky her father been to find it when he retired from the police force. Then she added her own thoughts. "It's such a lovely place. We're so lucky. I can keep goats and rabbits, all my own! I help look after the chickens as well. I love it here! But sometimes, I get a little lonely."
"Surely you have other children your own age nearby," Yewan said.
"Yes, but they… well… They are a little too Atruan, if you can understand what that means!" she replied.
"What's your name?" Marosio asked.
"I am Tarja. I am 11 years old and am in year 7 at school – well, when I can get there anyway. The hoverbus often breaks down, so I can't get there all the time," she chattered.
"How do you know Common Tongue so well?" Yewan asked.
"I took classes over the holonet," Tarja said with a shrug. She turned and explained what she was saying to her mother.
Yewan exchanged glances with the woman. He caught a distinct <That's my Tarja!> vibe with a shrug of helplessness. He grinned his understanding.
"I'm just 16 myself," Marosio was telling her. "Most of my school, now, is with Yewan here. He's my maqla and teaches me so much."
"Sounds like an exciting school! Do you always get to go to interesting places?"
"Not too often, actually. A lot of my teaching is quite boring, but it's all important."
Yewan wondered if he was really that boring.
"Can I show you my animals?" she asked, getting up.
Marosio laughed and looked at Yewan quickly. He nodded to his chola who went outside with the girl. Yewan couldn't help but wonder what he'd got his chola into this time. The girl's instant affection for Marosio took him by surprise. He wished he knew enough Atruan to talk to this family. Clearly, he had been wrong about their proficiency with Common Tongue. Only the girl seemed to have that.
He wandered outside to see what they were getting up to. Tarja had his hand, leading him to each of the various pens. Yewan shook his head and laughed. She was just a child, old enough to have a crush, but not old enough to have a real understanding of what that meant.
"We do need to get down to the governor's office," Yewan reminded.
"A few minutes if it can wait that long," Marosio begged.
Yewan understood that Marosio was enjoying the girl's company. He walked with them.
"Will you guys be coming back?" Tarja asked.
"We will stay with you tonight and spend solstice with you. Then, we have to go back to Irola," Yewan replied.
"I'm glad that you will be here for solstice!"
♥
Yewan and Marosio returned to the hoverbil, the latter accepting a hug from Tarja. "Tell your parents thanks from us, okay?" Marosio said to the girl.
"When you come back, you can say it yourself. Thank you is 'tarjan' in Atruan," she replied.
"Like your name?" Marosio asked.
"Yes. I was a gift from the Guardians. They couldn't have children – but then I came along!"
"What a lovely gift you are!" Marosio said, making her blush, but also smile broadly. "We'll be back later."
"Be careful," Yewan advised when they pulled away.
"She is just a child," Marosio excused.
"Not for much longer. Her innocent affection should not be underestimated because of her age."
"There is something special about her – not just because she was an answer to prayer either."
"She will be of age about the same time Ek-ul will be ready to become your chola."
"I don't believe we are talking about the same thing, Maqla!" Marosio exclaimed with a blush.
"You assume that because I have not married that I do not understand the game of romance."
"You think that's what I'm thinking about? Marriage and… and… the other stuff?"
"It's what she thinks about. Mostly because that's what all girls think about at that age – about growing up, finding a man, having a beautiful wedding. Tarja compared you to what she hopes to find in a man one day. You formed that model for her today. It's a huge responsibility!"
"Oh dear," Marosio said.
Yewan chuckled. "Now, let's see if we can make friends with the Governor and convince him to make peace with the neighbors." He parked and they went inside.
♥
Irola – A'mara Complex
Jilia's ribs hurt if she took a deep breath, or coughed or laughed. She tried to remain cheerful though. Jerreck was still taking her attack hard.
"Thank you for letting me into your heart," Jilia said as he disrobed and joined her in their bed.
Jerreck looked at her and smiled. "I'm so glad I got to spend that night with you before this happened. But I was so, so scared. While you were unconscious. I was scared that I'd wasted all the time I was to have with you." His voice trembled and tears brimmed his eyes.
"I'm still here. I'm here for you – as I always have been," she said trying to pull him closer.
"I know. My Jilia!" he said kissing her gently.
"It's going to be awhile before I can braid your hair again," Jilia said. "I'm so glad I got to do it once though. I've wanted to run my hands through your hair as long as I can remember."
"When you get better, you can do that whenever you like!" Jerreck promised.
"Help me lie down," Jilia requested, conscious of the limitations of her abdominal muscles and how they affected her ribs.
He put his arm behind her. "I've got you," he said, guiding her body back to the mattress. "I want to cuddle you."
"It's too painful for me to move too much," Jilia said, feeling desperate to feel his loving again.
"It's okay. You're in charge now. Do whatever makes you feel good. It will make me happy too," Jerreck promised.
"I will," Jilia replied with a grin. "You belong to me now."
"Yes, I do!" he grinned back.
Jilia ran her good arm over his shoulder and over his chest, through the coarse hair that grew abundantly. "I remember seeing you shirtless a couple of times way back when you were still young enough to want to do the tournaments. You saw the Kri'enden and Yezi'im competing bare-chested and felt it was worth emulating. You were the handsomest man out there, I always thought. You formed the dreams of this silly girl. The model that only one man could ever hope to fill." She looked at his face, his eyes tearing up again.
"I don't know why I can't control my tears!" he complained mildly.
"It's okay to have feelings!"
"I'm sorry, I feel so bad for making you wait so long."
Jilia placed a finger on his lips. "Shush, Jerreck. Nothing can change what happened. I have beautiful memories of you – nothing can take those away from me either. Just love me for the rest of our lives together and I'll be content."
"I promise to do that," he replied, kissing her fingers and working up her arm, pushing himself against her as much as he dared. "I think I can just manage to kiss you like I want – without hurting you."
Jilia reached to meet his passionate kiss, tasting his lips, his tongue. "I love you, Jerreck. I always will."
"Then our love will always last because I will always love you too," he replied, reaching an arm around her.
"Ow! Not the ribs!" she reminded quickly.
"Sorry!"
♥♥♥
If you have enjoyed this book, I would be grateful if you could put your thoughts as a review on Goodreads for me.
---
---
Other Chapters of this set
Birth of the Neví - coming soon on Whaleshares - otherwise, scroll way back on Steem (like summer 2018.)
Name of the Neví - Chapter 1
Maps and Guides
PLEASE CATCH UP!

LINKS TO BUY! (in chronological order)

Brighid's Blood
2006 and 1200 B.T.C.E.
Katja and Rachel are so desperate for love that they cast two love spells one night.
But the Guardians do not consider spells "fun", but rather as cries for help from the very depths of your soul.
Certainly Katja and Rachel could not have possibly imagined where these spells would take them!
Birth of the Neví
829 T.C.E.
It is a tumultuous period of Terrenden history. As is all too common, there are those who wish to profit from the misfortune of others. Some of these come together in a new "charitable organization" and step on the toes of the notorious Uugli. Combine this with draconian new measures to combat pollution and Terrenden has a situation ripe for a power struggle.
Book 1 in the Rise of the Neví series.
Rebound of Power: 850 T.C.E. Collection of Romance
Terrenden is being terrorized by a previously underestimated Neví who, through the mysterious "Curator," have been controlling elections all over the planet.
In this collection, we meet some interesting women.
Iyva - a homeless teenager in Irola whose untrained power leaves her close to death in Rebound of Power;
Marc'la - a breeder of prized caballus in Kasago whose heart lives in the past in Friendship on Fire;
Zukie - an abused widow whose heart is afraid to try for future happiness in Courage to Trust;
Jenna - an elections assistant manager and masseuse who has a prejudice against A'mara in Elect to Change;
Kami - a chola student in Varkevand who has been assigned to protect Ardin, a man who has his own reasons to distrust A'mara in Ocean of Empathy.
Acting the Part - 851 T.C.E. Collection of Romance
The Neví have infiltrated the Terrenden Freedom Party. Dr. Jarly is on the run and the Curator still dominates the Terrenden stage. Famous actor, Derick Aiden has released his Neví expose film and now the Neví want him dead...
In this collection, we meet more interesting women.
Kauri - a simple receptionist who doesn't realize one of her wildest dreams has come true; in Acting the Part
Tirry - an elections manager who is always the bridesmaid and never the bride; in Building on Promise
Zara - a chef who has all but given up on finding love for herself; and
D'zani - who isn't even looking, but has to chaperone her more vulnerable roommate; in Spice of Strength
Soala - an heiress who is expected to marry, but refuses to marry someone she doesn't love; and
Moxara - one whose past griefs have locked away her heart in Sands of Survival.
We also get updates on some of the lovely ladies we met previously.
COMING SOON
TO AN EBOOK STORE NEAR YOU!!!
Rise of the Neví - 830 T.C.E. In this series, the Neví begin their rise in power with the completion of several large housing projects that seem totally charitable, but also hide a great evil within. The draconian measures brought in the previous year has caused major distress throughout the world, perfect for giving the Neví a further foothold on the Terrenden stage. Will the A'mara, now removed from the Council of Peers, be able to shut down the Neví?
Titles to include: Name of the Neví, Mind of the Neví...
**(To be Named)** - 852 T.C.E. Collection of Romance... It's confirmed that the Neví are now in all three houses of Parliament and most assemblies throughout Terrenden. Additionally, some are threatening to introduce legislation to severely cripple the A'mara of all their privileges.

In this collection, we will catch up with our fugitives (Iyva/Zilan, D'zani/Elíaz). We will also meet Celna Dellan in X'lea; Peri Harmon, a Peer Councilor in Irola; Janys Tyne, an elections team leader in Atrua; meet a nice (as of yet unnamed) woman in Kasago; and revisit Vissia and Catalia in Towani.
Writing and artwork copyright myself 2005-2019 – all rights reserved.
If you are interested in helping me publish these works, please contact me on Facebook or Discord, viking-ventures#2883.


Lori Svensen
author/designer at A'mara Books
photographer/graphic artist for Viking Visual
verified author on Goodreads
find me on Twitter and Friendster
also on: Whaleshares, WeKu, Hyperspace


---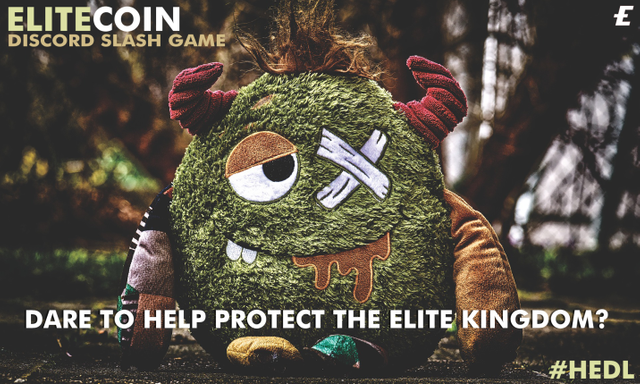 Join us in the Official Whaleshares server in the text channel "the-phoenix-project"