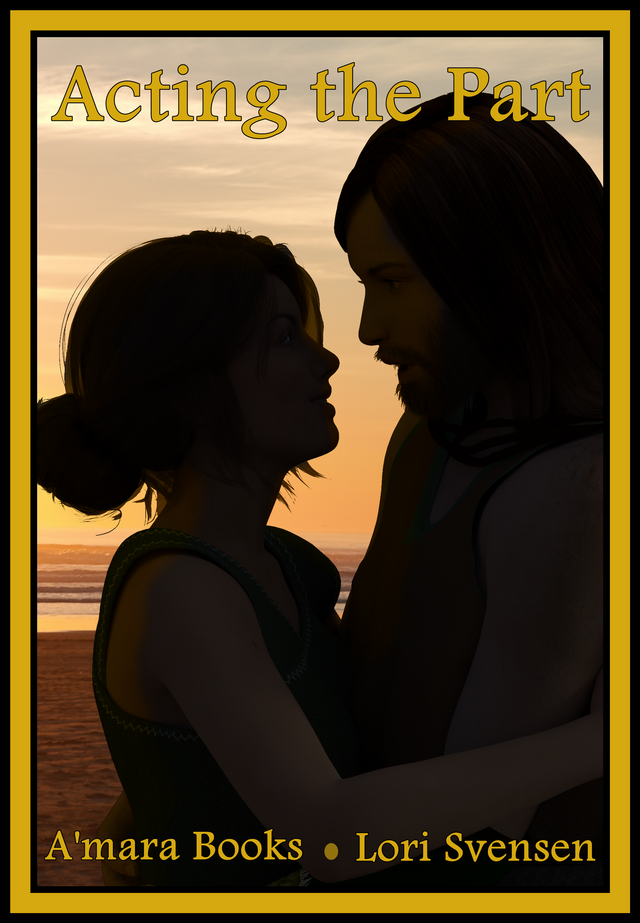 13
(Wirnday, cont.)
Towani City, Towani
"Wrap the leya around you," Zilan instructed, leading Iyva through the alleys of Towani City.
She obeyed without question and maintained the expected silence as she went with her instructor and lover, not sure where they were going, but trusting him without hesitation. Finally, they came out between several buildings. Even Iyva recognized the large greenhouses.
<Not a sound until I say otherwise,> Zilan warned. <Wait. There are people inside. We wait.>
Hidden within the leya and obscured by vegetation, they waited many long minutes until a couple came out, hand-in-hand, in pursuit of food it seemed, considering they went into the Wind Rose next to the huge Refuge building which stood adjacent to the A'mara Complex.
<Now,> Zilan instructed.
They quickly entered the main vestibule into the greenhouses. Zilan felt around for anyone.
"Keep well wrapped," Zilan whispered. "We have a few minutes."
"This is beautiful!" Iyva gasped in awe as she and Zilan walked around the various habitules in the greenhouses. Iyva saw so many unique types of life all around her. "I had no idea so many beautiful plants and butterflies existed!" she cried slightly too loudly.
"Keep your voice down," Zilan reminded her. "Leya wrapped around you too. You're supposed to be living in the shadows."
"Nothing like seeing it on holocam!" she said more quietly.
They walked around a few more minutes, looking at everything they could. Iyva wished she knew more about the various plants. Stellas were very knowledgeable, she realized anew. A moment later, Zilan was tugging on her arm.
"Come, we need to go. They are on their way back!"
The two left as silently as they came, ducking into a shadow caused by a bush as the acting head plus an A'mara passed them on their way into the habitule they'd just left.
"Someone has been here," the man said almost as soon as they went in. "There's an unfamiliar leya imprint."
"Do they seem to have done anything?" the woman asked, picking up an apparently-forgotten flyppad.
"No. I don't think so. But it's possible there's someone around who isn't meant to be. Probably worth mentioning to the abári," the man replied.
<See?> Zilan asked his student.
She nodded, then followed him away from the A'mara.
"Don't ever say I don't take risks for you," Zilan teased when they were a safe distance away.
"Thank you," Iyva said. "That was so beautiful!"
"So are you," he flirted with the young woman who used the excuse to grab a kiss from him. "We need to get back, maybe via the market to get some sustenance," he said kissing her again. "Then we can spend some quality time together."
"I like the sound of that," she replied.
---
Irola – Balan Center
The PCS unit buzzed and Belmara put it on the screen. "Curator!" she greeted.
"Any leads on where Aiden is?" the scrambled voice asked.
"We are trying everything we can think of," Fashi replied. "I can't find a single record of a man of his height traveling at the time in question."
"Maybe that's because you are looking for only one person!" the voice seethed with irritation.
"What?!" Fashi asked, feeling stupid.
"I have it on good authority that the Irolean A'mara are without their secretary right now," the Curator replied.
"The search!" Fashi exclaimed. "It was related after all!!!"
"What was that?" Belmara asked.
"When I found that Aiden had used his account to show off his movies, there had also been a search on his movies at the complex – a totally different person was involved, in a different part of the complex, so it felt to be a coincidence."
"Coincidences are very rare," the Curator censured. "I thought you had been taught better! So, you have a name now?"
"Kauri Klement. I can look her up easily enough," Fashi said. "Once I have her details, it will be easy enough to figure out where they went."
"I can save you the effort," the Curator replied. "We weren't so lazy here… One of my people saw them filming recently – in Palerma!"
"I'll get someone onto it immediately!" Belmara resolved.
"Leave it a bit," the Curator said.
"Why?" Belmara asked, stunned.
"Because I want to see who his informant is. Someone who has told him enough about us to make an entire movie and keep filming! He will have to talk to this person eventually..," the Curator said.
"Maybe we'll have a better idea after the movie comes out," Belmara replied.
"Sooner or later, the person will come forward. Then we can put a stop to this flippant actor once and for all!" the Curator said before closing the connection.
---
Palerma, Tephsa – A'mara Complex
"I'm not going anywhere," Kauri complained, lying on the couch in the quarters she shared with Kanesh.
"I'll have them bring up some of tonight's special for us," Kanesh replied. "Take it easy. You've worked so hard today. I'm very proud of your progress."
She smiled wearily at him.
"How are your legs?" he asked, punching the code in his PCS link.
"Okay, I think."
"Tonight's special for two," Kanesh said into the device. "Mr and Mrs Kaarle... Ten minutes?... Thank you."
He placed another communication. "Can I get the stella to bring up something for sore muscles, please? Thank you."
"Thanks," Kauri said, looking at him. She was thinking about how much she was falling in love with the man she'd been living with since they were thrown together in Irola. She tried things for him that she wouldn't have tried for anyone else, she was certain. He made her better than she would have ever believed was possible. And now, Kanesh was taking care of her, like the perfect partner, she realized.
A few minutes later, the stella was there, rubbing an oil into her legs. "You shouldn't work her so hard, sir," she said admonishingly to Kanesh.
"I was having so much fun, I didn't expect to be so sore!" Kauri protested.
"All the same. I would recommend some time off," the stella tutted. She left a bottle of the oil on the counter as she departed.
Another knock at the door indicated the arrival of their food.
"Sorry I'm a little late, Mr. Kaarle," the teenager apologized.
"It's fine, lad," Kanesh replied, giving the boy a coin, making him flash a toothy grin.
"Thank you sir!" he said, hurrying along.
"Can you sit up?" Kanesh asked Kauri, putting the food on the coffee table, then offering his hand.
She pulled on his hand to sit up. "Thanks," Kauri replied. "I think I have some muscles letting me know they're there." She smiled, beginning to eat some of the spicy pasta.
"Tomorrow is up to you. If you want to dance – and aren't hurting too much – we will practice. Otherwise, we can take a day off. Don't decide tonight," Kanesh said. He sat next to Kauri and ate his meal.
"I guess you're too tired to chat," Kanesh said. "We've talked about your writing before. Can I read one of your more polished pieces?"
Kauri blushed instantly. "They're just silly little romances," she replied.
"Romances are only silly to the ones not living them," Kanesh said. "Maybe you have one that could be made into a film. I promise not to laugh – unless your character does something funny, anyway."
Kauri started to get up.
"Stay there. I can get it if you tell me where to look," Kanesh offered.
"It's on the stand next to my bed," she replied. "Bring it to me and I'll find something for you to read."
She had mentally prepared for this day since she knew he was interested in seeing her stories. She had even done some editing some evenings.
Kanesh handed her the flyppad which had her precious flyppcard in it still.
"'Impossible Love' is the one I entered into a competition last year," Kauri said, handing the device to Kanesh. "It doesn't get too, uh, steamy either."
"I might like to see your steam," Kanesh said teasingly.
Kauri blushed again. Then she returned to eating, feeling nervous as Kanesh read.
"I like your opening scene," Kanesh said. "I can see it on screen without difficulty."
"Thanks," she said quietly.
Her food finished, she put a cushion under her head and leaned against the arm of the couch.
---
---
Other Chapters of this set
Acting the Part - chapter 1, 2, 3, 4, 5, 6, 7, 8, 9
Building on Promise - Chapter 1
Acting the Part, part 2 - Chapter 10
Maps and Guides
PLEASE CATCH UP!

LINKS TO BUY! (in chronological order)

Brighid's Blood
2006 and 1200 B.T.C.E.
Katja and Rachel are so desperate for love that they cast two love spells one night.
But the Guardians do not consider spells "fun", but rather as cries for help from the very depths of your soul.
Certainly Katja and Rachel could not have possibly imagined where these spells would take them!
Birth of the Neví
829 T.C.E.
It is a tumultuous period of Terrenden history. As is all too common, there are those who wish to profit from the misfortune of others. Some of these come together in a new "charitable organization" and step on the toes of the notorious Uugli. Combine this with draconian new measures to combat pollution and Terrenden has a situation ripe for a power struggle.
Rebound of Power: 850 T.C.E. Collection of Romance
Terrenden is being terrorized by a previously underestimated Neví who, through the mysterious "Curator," have been controlling elections all over the planet.
In this collection, we meet some interesting women.
Iyva - a homeless teenager in Irola whose untrained power leaves her close to death;
Marc'la - a breeder of prized caballus in Kasago whose heart lives in the past;
Zukie - an abused widow whose heart is afraid to try for future happiness;
Jenna - an elections assistant manager and masseuse who has a prejudice against A'mara;
Kami - a chola student in Varkevand who has been assigned to protect Ardin, a man who has his own reasons to distrust A'mara.
COMING SOON
TO AN EBOOK STORE NEAR YOU!!!
Rise of the Neví - 830 T.C.E. The Neví begin their rise in power with the completion of several large housing projects that seem totally charitable, but also hide a great evil within. The draconian measures brought in the previous year has caused major distress throughout the world, perfect for giving the Neví a further foothold on the Terrenden stage. Will the A'mara, now removed from the Council of Peers, be able to shut down the Neví?
Acting the Part - 851 T.C.E. Collection of Romance
The Neví have infiltrated the Terrenden Freedom Party. Dr. Jarly is on the run and the Curator still dominates the Terrenden stage. Famous actor, Derick Aiden has released his Neví expose film and now the Neví want him dead...
In this collection, we meet more interesting women.
Kauri - a simple receptionist who doesn't realize one of her wildest dreams has come true;
Tirry - an elections manager who is always the bridesmaid and never the bride;
Zara - a chef who has all but given up on finding love for herself;
D'zani - who isn't even looking, but has to chaperone her more vulnerable roommate;
Soala - an heiress who is expected to marry, but refuses to marry someone she doesn't love;
Moxara - one whose past griefs have locked away her heart.
We also get updates on some of the lovely ladies we met previously.
Writing and artwork copyright myself 2005-2018 – all rights reserved.
If you are interested in helping me publish these works, please contact me on Facebook or Discord, viking-ventures#2883.


Lori Svensen
author/designer at A'mara Books
photographer/graphic artist for Viking Visual
verified author on Goodreads
find me on Twitter
also on: Whaleshares, WeKu, and Bearshares


---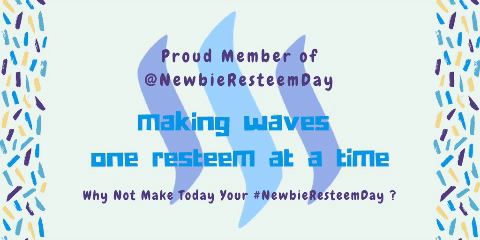 Banner by @shai-hulud