Funny how people on social media take joy in watching this pallbearers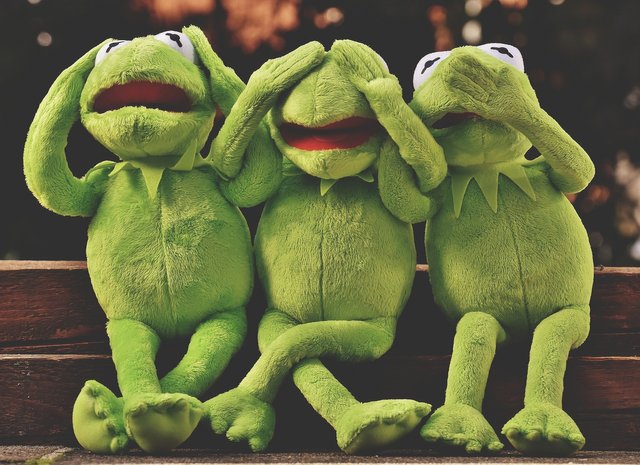 There is one popular trend of a particular awkward funny skit going viral on social media. For those who haven't come across it yet. It's not the regular type of skit where you just watch and laugh after maybe one to five times of viewing.
The skit is very awkward if you should ask me but given the situation of the pandemic and the sucking of being confined within the four corners of our homes, many people I have come across on social media seem to fall in love with the comical ooze the skit gives.
To jump into the substance of this funny and awkward content of this skit. To shed light on what needs to be known. The scene of the skit is embodied around the outing of six to eight pallbearer carrying a coffin.
The major part in the video is always something relating to accidents, mistakes, waywardness, lasciviousness, defeats, bad luck, pride etc.
Take for instance, someone could be at a zoo and get so excited as to tease a lion in the cage by dipping swiftly in and out their hands evading the the lion's reaction to grasp that hand until the lion eventually display non-interest and in that moment of reluctance; grabs that careless hand with it's mouth via swift reflex action. At this point what follows next is the funny footage of some popular pallbearers dancing with a coffin.
footage of the popular pallbearers I speak of
In some cases I have watched a video of a crocodile farmer who was on duty to feed like seven hungry crocodiles in their farm, he did what was needed to gather all of them in one spot in the water, what was left was to go to the other side of the water to get their food and toss it into the water for devouring.
Instead he decided to use the shortcut of a wired cable with handle that can swing from one side of the river to the other side. He deemed walking around to the other side as stressful not knowing that the cable wire would fail.
I tell you while swinging to the other side, the cable cut and that was how he fell into the water. That was how the crocodiles did the needful. At this point what content creators do is to add the popular pallbearers footage coupled with an intriguing background soundtrack.
I can list some many clips of funny and nasty incidents with this pallbearers footage going viral online but you see most content creators who are bored and thinking of ways to keep people happy and excited while sailing through their social media accounts flaunt most of this contents on Instagram and tiktok in particular.
On social media some people leave remarks saying since 2020 started on a wrong foot, that there is no better footage of comical skits correlating with the current situation than that of this pallbearers footage.
These are guys who are employed for their services to carry the dead but do something special whilst at it by dancing and hailing the deceased they carry on a coffin.
Anyways I find this hilarious because there is no how laughter won't dash out after viewing the footage.
Thanks for reading and may we not die when it's not yet our time to depart this cursed world. Selah.
---
attention: cover image is from Pixabay