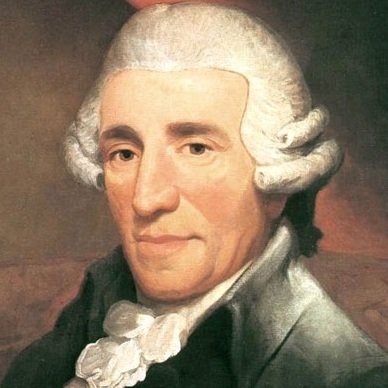 #1 Franz Joseph Haydn from the classical period has to be by far my favorite composer that we've gone over during this class. The music that I've heard of his sounds as if I'm watching old Disney animation in black and white, or movies I loved as a child growing up. Mainly if I close my eyes and listen it instantly takes me back and I could only read and imagine what life had to be like then. I could just imagine watching a historic movie piece with music like his accompanying a variety of scenes. His music reminds me of a classic Tom and Jerry episode or loony tunes where calamity and mischief are around every corner. Don't get Mozart and me wrong and Beethoven in laments words was a beast and I did want to write about him, buy Haydn was an equal and I wanted to go outside the box. He had a longer path to success and I enjoy the rising of great talent. He composed over a hundred symphonies, which helped add to his amazing musical career and his string quartets became formal models for those who followed.
#2 Haydn was born in a village called Rohrau Austria, and lived form 1732-1809. While younger he studied music with his uncle and listened to folk song and dance of the village. He joined the choir of St. Stephens Cathedral in Vienna and had a career within Vienna's musical circles. After being dismissed from the choir he managed to get a harpsichord and taught himself how to play it later taking any and every musical job that came his way. After some time of doing this he landed a position with a wealthy and powerful family that he would end up doing for nearly 30 years and cementing his musical legacy. He first made a name for himself through his string quartets and symphonies. The string quartet was revolutionary at the time and his compositions were some of the best. Haydn even left a mark on Beethoven who even moved to Vienna to study under the master. He also was given the nickname of Papa Haydn from his contemporizes from his easy approachability and sense of humor. Haydn also left his mark in the choral music society with 6 masses that form the greatest Mass body of work since that of Palestrina. "It is characteristic of Haydn to include little musical jokes in his works, as if he is winking at us through the musical score..." Haydn used humus and deep emotion in his works like in the finale to the Surprise Symphony that contains a small passage, thought to have brought joy at its premier.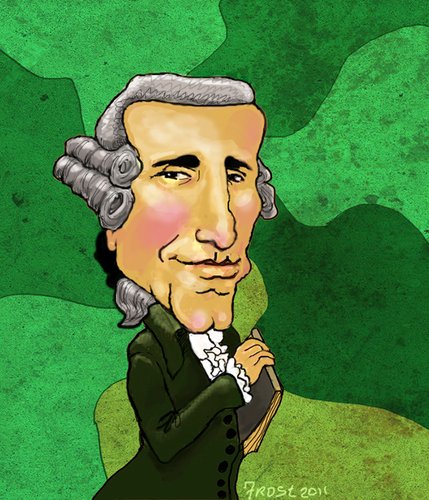 #3 In listening to his compositions from the listening portion my favorite piece by Haydn is Symphony No. 94 in G major. It was written in 1792 in London during one of his two extended stays there. The piece is nicknamed the surprise because of his sudden fortissimo burst in the piece. Like I stated earlier the strings in this case sound like their dancing and twirling around each other on a classical dance floor. Its starts off tip toeing around and to me takes my mind to a little cartoon character doing something he's not supposed to do. The slight percussion comes in at the perfect times to accentuate the craziness of the strings. This piece and this kind of music easily paint a complete picture in my head when I listen and it something drastically different from music I normally listen to.
#4 My favorite composers are Daft Punk. From the time the duo started putting music out they have been ahead of the curve in terms of sound designing and technicality. From their albums like discovery to their film scoring they are an unconventional composition group that turns heads at a given chance. They use personas as robots from space and it builds up the live setup because they are never publicly seen outside of costume. My girlfriend introduced me to them and have since really listened and appreciated the musical content they put out. We frequent Coachella where every year there are rumors that they playing stirring the crowd into a frenzy. They have ranged from dance music to top funk hip hop and r&b. With so many artist in the musical industry I love that this duo does it all them self minus the vocal appearances they get.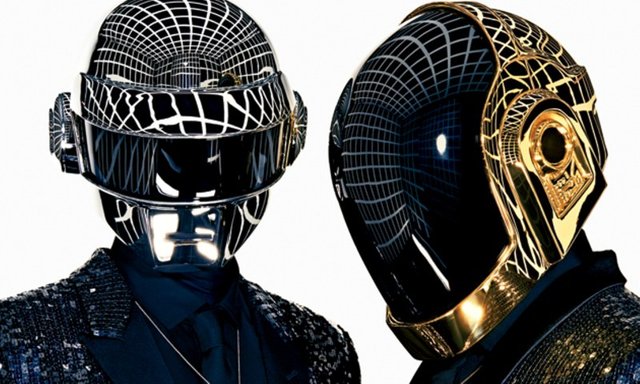 #5 The duo Daft Punk is a duo that formed in France late 1993 by Guy-Manuel and Thomas Bangalter. They gained notoriety in the late 90's during the height of the French house movement. They met in secondary school in 1987 at a school in Paris. They played music together early on and had some small success as a noise punk trio, later naming themselves after the coined term. In 1997 they released Homework, which had a hit single around the world which still to this day plays at nationally covered sporting events all around the world. In 1999 they released their second studio album Discovery that had more chart topping tracks like One more time and Face to face one of my personal favorites. In 2003 they released a feature-length animated film called Interstella 5555. Which had music from the second record as well as remixes to some of those songs. "Starting on 13 September and ending on 9 November 2004, Daft Punk devoted six weeks to the creation of new material. The duo later released the resulting album Human After All in March 2005" (Daft Punk Bio). In 2007 they launched their Alive tour with an amazing new live show setup and pyramid that they would play in the top of. From 2007-2011 they would work on the sound track for one of the biggest reboots to date Tron Legacy. They also won a Grammy Award for Alive 2007 and its single Harder Better Faster Stronger. In 2013 they released Random Access Memories a record that they had wanted to make their whole life. Using real instruments and their electronic database they teamed up with legends to make a truly one of a kind project. As this being the last assignment I am pleased in the information and knowledge that I gained from this class. Music is an amazing factor in our lifes that will never go away.