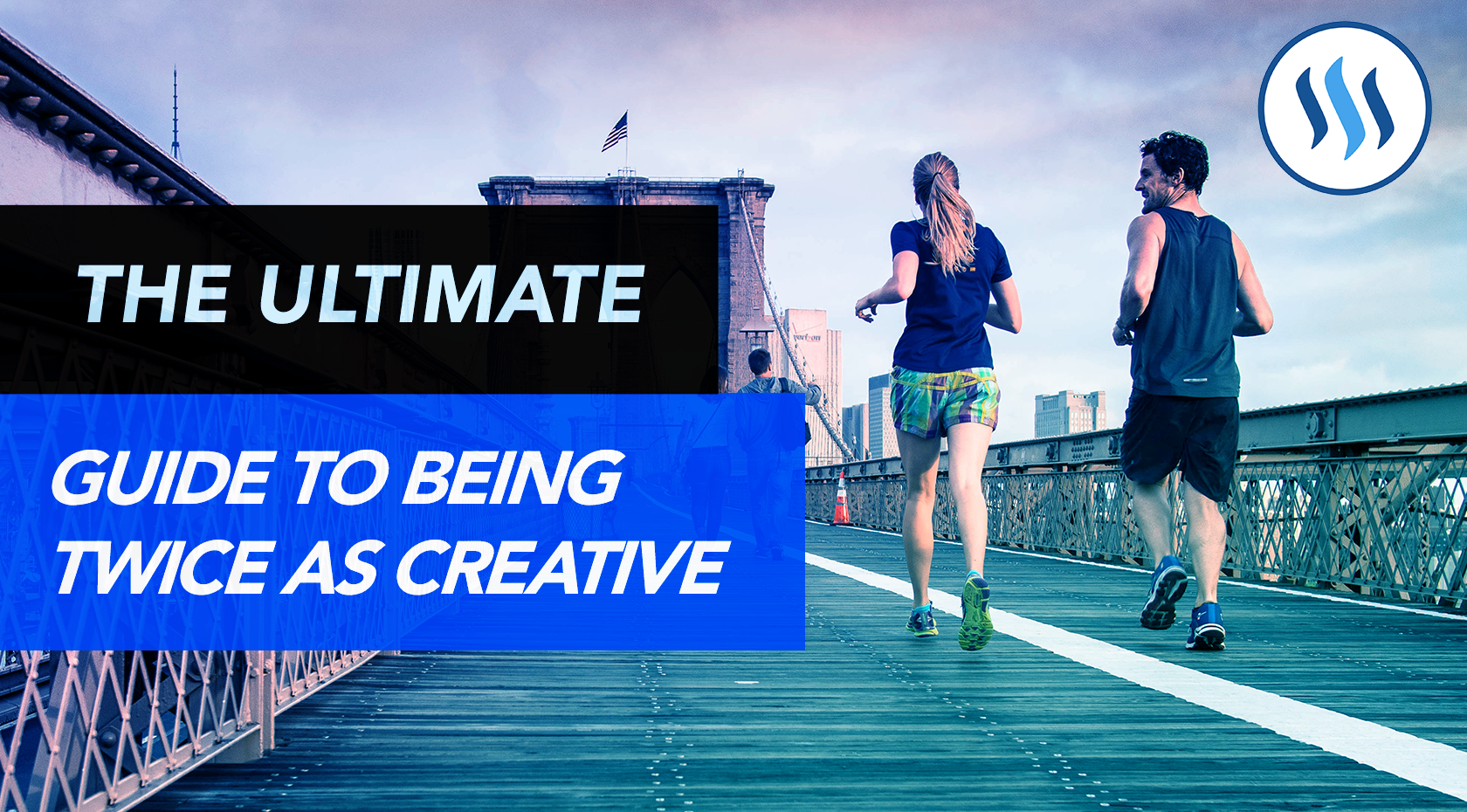 How's it going steemians?
Some studies have shown through tests of creativity that people who practice physical exercises regularly perform better than sedentary ones. Throughout the many routines working specifically with design, undoubtedly the ones that I felt more willing and prone to solve problems with ease, were those that included physical exercises in my day to day.
Ideally, we would all have the opportunity to exercise daily, especially those who spend the day sitting. Unfortunately this is not the reality for many people.
So we are doomed to the sedentarism and the possible creative blocks that this can bring us?
No way. To solve this problem is a habit that can help you a lot: walking.


Being twice as creative
How many times have you been stuck at a specific point in a task? Many people even question their own creative ability when they go through these situations.
Instead of looking for 'inspiration' in Dribbble, Behance, and the like, just going out for a walk can be a much more effective solution.
Walking can help you significantly in finding solutions to specific tasks. In a survey conducted by Stanford University, it was found that a person walking produced twice as many creative responses as compared to a seated person.
The experiments were based on divergent thinking, which is nothing more than, seeking the maximum number of possible solutions to a problem.

During and after the walk
The walk helped to develop creative thinking during and after the act of walking was still felt waste from the creative drive in the participants of the tests.
In general, after a walk, people have a habit of going to rest, taking a shower or anything else that you have in mind now.
Try to go to the task with which you were having difficulty. There is a great possibility of new ideas and options that you did not see before.
Another important tip: usually we do not leave our smartphone in the walks, but try to leave it in airplane mode and only pick it up if it is to record an audio of a great idea that you had. For this, be open to your thoughts and ideas during the walk.


Indoor or outdoor environment
Having said that the walk is a great booster for your creativity, maybe we can think that this walk has to be in Central Park or on a beach in Floripa. Because then, there comes creative thinking.
However, an interesting point raised in this same survey was the fact that a person walking on a treadmill indoors obtained results similar to walking outdoors. Remembering that similar does not mean the same result.
In other words, you felt difficult, you have the feeling of blocking and you can not go out for a walk in the park or a back in the court that is. Take a walk through the office itself, go to the hallways or stairs if possible. Allow yourself to get up, stretch your back and get out of that chair. Who knows, this can help you in the creative process.

CONCLUSION
When we feel uncreative our tendency is to doubt our ability or seek inspiration elsewhere. It is very likely that many times the answer was with you. All that was lacking was that impulse, which can be provided by a simple walk. Perhaps the solution you are looking for now is in your next steps.
Good Walk.
Best,
Tim Balabuch
Designer & Cryptocurrency enthusiast