Love is all about sharing your time and feelings with you man
There has naturally two types of people. One who think so much before doing something and they cannot simply go with the flow without discovering that sector and there has another one who cannot think at all and can easily go with the flow and nevertheless people really likes him. It is really good for you if you can easily let any matter go and you take people easily and their words too.
There has another things which is related to this and it is how much time you spend with your beloved one and how much thing your share with him or her about you and your life which is really important in a relationship. You can easily spend times and share feelings with that guy without even thinking as you loved him...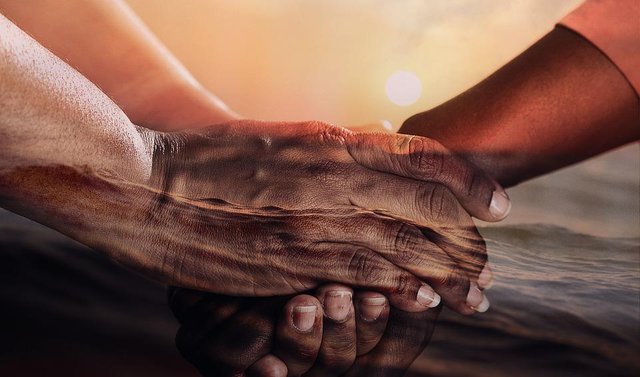 Image Source
In this world, those who simply think without any possessive side way and whose thought is so simple and plain where we do not find any complex thing on that though - people love to love these types of people. From the heart to heart People believe in him and even if they can go over the argument.
But those who seek the logic of analysis break out, look at whether there is a different topic behind the simple subject - they have lesser love for people. Do not go to the reason because people say that people feel hesitant to share personal feelings, perhaps the reasoning person will put them in the frame of the argument. Or the time series analyzes the words to match the previous words. Deviation will not believe or judge. So many people with them can not easily share or say everything.
But love is related with sharing. The relation with whom you share the most of the time, most of the feelings of yours, all the emotions of yours, or any other part which is related to you and it is shared to him, that is the strongest relationship. It is really normal. And this is why you have the most strong relationship with your parents because you share a long period of time from a small embryo and a hundred percent of a lot of feelings are shared with you. So it can be said that the reliability of the relationship is divided on the sharing.
Even if you do not get the things in here. Let me ask you some question then. Do you love the person whom you spend lesser time? Can you love a person with whom you cannot share your emotions, your feelings and sort of your things? Can you? I do not think so. I seems really odd to talk about sharing facts are really important in relationship but it is the most of important things that help us to know about our man or woman and the beloved one and the person who care for our feelings and so does the emotions of ours. This is why the sharing time, emotions, feelings, your words with him is really important.
Well, I have come to say that one has gone elsewhere. What I used to say is that people who simply know how to think, easy to think that they love the tenderness of human beings much more. Which comes from the heart of the genius who is genuine. Let's learn to think simple ..

---
Do not think much about a thing rather just go with the flow if you love it, Spend time with you loved one and do sharing things with yours one. Thanks to Md. Habibur Rahman for his kinds words which let me in though of this kind of things and later share with you guys. Best wishes for you guys. Thanks
---
---
---
---