Keywords from life experience and incidences
When you look into your life you will see a lot of story and lots of things in your whole life. You could even see how these things changed with time with your growing up time. In this life course you will meet with a lot of incidence and experience and there you will find out a lot of key words on every kind of incidences and experience of your life. These key words are like one type when you are in kid and then it changes when you get growing and reach at youth and it does change with at your older age time. But certainly you will find some constant key words also in those long journey of your life. Today I will discuss about these key words factor of our life and how it comes to us and how it change with time and when these keywords are stable and when it does not.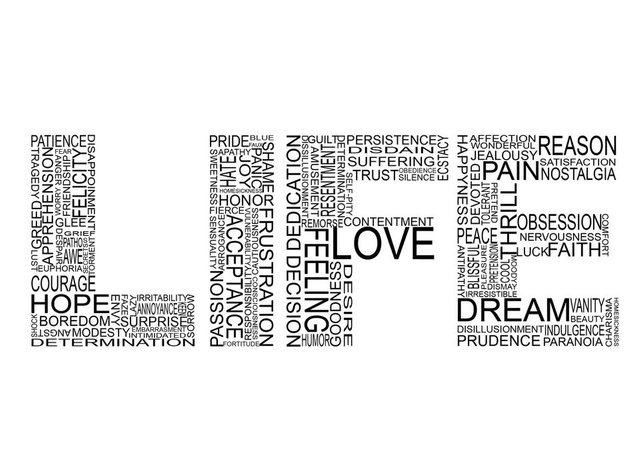 Image Source
Life is an unlimited key word list. The nature of these wards, the nature of justice, the relation between the keywords and the distance, the continuous addition, decomposition, the calculation, the seek-out, a manifestation of some social and human beliefs, with all of these it is our life.
You are the owner of these keyword list. King of the King of your kingdom. When times goes and you grow up and these key words vanishes with times. If you want to add another key word again. Our society gives us the limit of a latent independence. We never get true liberty.
The key word list of childhood is the same. And the key word list at puberty time is another. That's why the list of wards of life changed and we grew up. But our childhood key word list is sweet to all of us. Love, emotions, play, game, jump, run...how many lovely words have in life...
Only interesting funny words in adolescence. Dreams, expeditions, ghosts, science, fashion, style, trends, friends, girlfriend, story books, Thriller books ( Mashud Rana ) , school shirts, smart phones, girlfriends, buddy , midgets, cinema, how many strange words came to our adolescents.
After all, we started the life of our underlying. Since then, we started to miss the independence of childhood. We have to bend our hands to get back the freedom of the child. "When will we grow up?" . If I grew up, I would have enjoyed independence in life. Growing up, we live in a society, we have to be social. To be social, the rule must be subordinated. So there is nothing called Ultimate Freedom actually.
When we get more bigger in age and maturity we got some bigger keyword, I got divorced, discrimination, corruption. Years gone and the matured age is here and what kind of word increases. The mother's language starts with teaching. After the death, the key word was added to the name. The results are counted. So lightly tight conditions of independence at once.
Some words will give you worldly pleasures. People divide them into words like family, travel, book, chat, love, team work, friend etc. Again, there are some words that look like ugly such as unemployed, bad students, naughty sons, lenders, illusory etc.
There are some key words that are very competitive. Their volume of search is limited up to the sky. Search volumes of keywords like A Plus, Jobs, Beauty Wife, Police, Magistrate, Corporate Leader, Lawyer, Doctor, etc. these key words are coming out.
Again, some key words are like the stock market have remained constant. Integrity, friendship, tolerance, organic food, peace, patience, love etc.
Occasionally we decorate our words with triangle, quadrilateral, parallel, reverse, anti clockwise. Sometimes the straight line of the key word is a curve. Every word in life is like a new and something important word. And they are made in connection with their lives. Our life is like the key line of the current line.

---
I hope you get the whole things of here as what i am really wanted to tell you guys about the key words of our life with in time. Thanks to Faisal Hawre for his kind words on this side to motivate me on this topic and let me write some the feelings and words and share it with you guys. Best wishes for you guys. Thanks
---
---
---
---