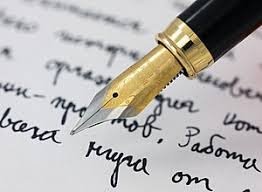 Ok, so this post is probably very subjective, but I am very interested to hear your views.
The more I learn, the more I understand the need to be original, consistent and creative. According to google there is a whopping  129,864,880 books in the entire world!
According to worldometers, as it currently stands at 22.37pm uk time, there has been 5,100,000 blog posts today, and it is rapidly rising.
What possible content could you provide that will compete with all these other authors and bloggers?
That's some competition! 
I am still in the beginning of my writing journey, so I am still finding my feet in the writing world, but I know that if I want to compete, I need to have good content, visibility, and a niche that is attractive.
My aim is to be author/writer that is good enough to fall into this competitive game. I haven't tried enough, but I'm still in early doors. I have time, but most importantly, I have some ideas. 
I wouldn't get very far without those...
I have narrowed down what I feel is needed to be an exceptional writer. 
Your thoughts are encouraged and most welcome.
What makes a writer...?
Originality
Consistent writing (quality & quantity)
Bending the rules
Seeking the best advice for OWN genre
Absorbing information
Thinking outside the box
Never giving up

Overall... THE BIGGEST MOTIVATORS ARE PASSION AND BELIEF! 
Over to you...