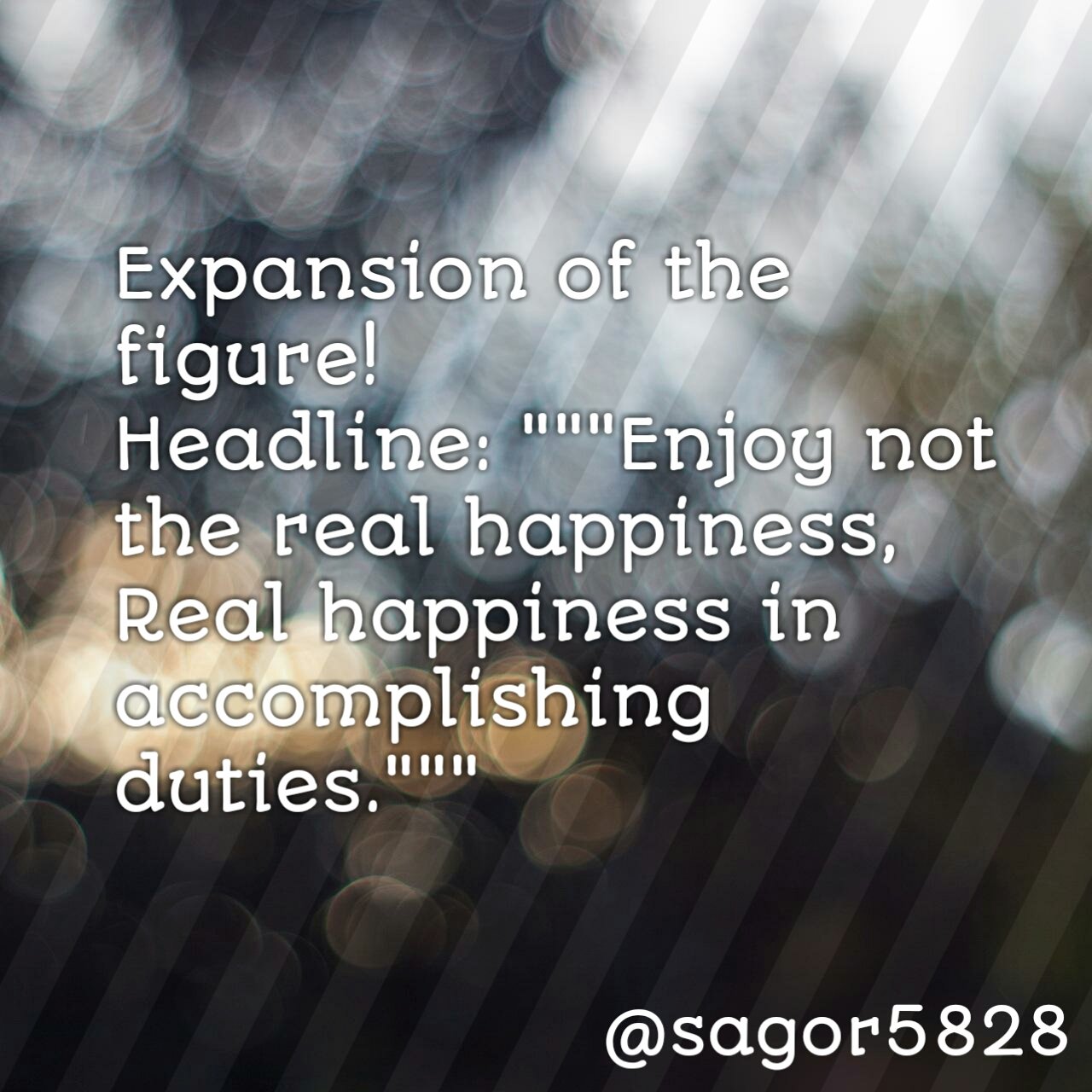 Theme :------>>>>> Real happiness is not available in luxury. Real happiness comes through accomplishing the duty.
Elasticity :------>>>>> Human life is working. There is no chance of being self-absorbed, enjoying, and living in this working life. Although people can be in a natural way, they live in luxury. That's they chose lazy, luxurious lifestyle. But there is no happiness in the midst of luxury or laziness. Happiness is in the midst of performing duties. There are annoyances, frustration, fatigue and anxiety in living life. There is no joy in diversity in the uninterrupted and monotonous life. But working life is a source of happiness. There is clean joy in the work. It is possible to get untimely pleasure in performing fair and beautiful responsibilities. That can not even predict a living life. Work keeps the body active and keeps the body healthy. Work gives glory to achieve life. Unemployed people are useless, they are not present or future. They are helpless and sheltered to others. Both the hope and the achievement of their lives are absent.
Comments:------>>>>>> The joy of enjoyment, not happiness, happiness and greatness acquired in the duties and pleasant pleasures.