Beyond the umblical connection: mother's love.
(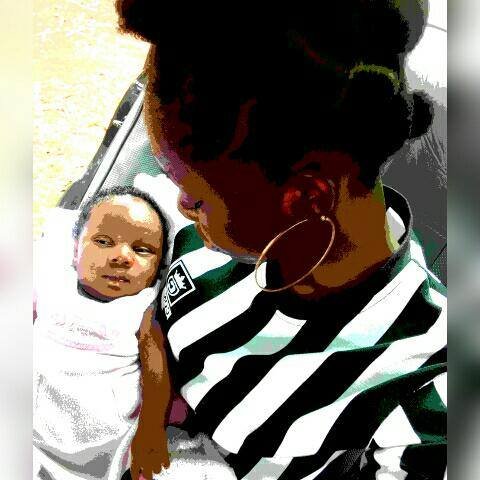 The nurses helped the screaming woman onto the stretcher. She was obviously in pains, her water had broken. She couldn't keep still, her husband followed holding her hand and encouraging her to be strong, it was a battle that she had to fight alone; a battle of life and death because she was in a dilemma.
The theater was set, instruments rolled in on trolleys. Doctor and nurses came in; heroes of this ward. "Take a deep breath and push with all your might" the doctor instructed but she heard him not, the pains caused by her contracting womb numb all her senses and all she saw was the movement of his lips.
"Push push push" renting the air, it suddenly felt like a military zone, when would this be over? Tick tock, tick tock said the clock, like a timer set on a bomb about to go off. A baby's cry rented the air, her mother relaxed her nerves feeling relieve from expelling the crying angel from her womb.
Mother laid back on the bed, her gaze fixed on her child as the nurses cleaned her up; nothing else in the world mattered to her but to carry her child and bask her in love.
Henceforth, she was her baby's P.A; a job she couldn't resist even when there was no pay.
"Mummy I'm hungry, gimme food"
"Mummy I'm sleepy, sing me a lullaby"
"Mummy just stay with me"
So many requests she had to grant all at no costs. She couldn't sleep if her baby wasn't fine, she'd rather starve than for her child to cry of hunger. She didn't mind stripping naked to cloth her child, it was all a painless sacrifice to her.
Time flew by like an eagle neither getting tired nor waiting to rest. Her child was soon leaving high school, it felt like yesterday when she was screaming her head off in the labor ward wringing in pain as she saw the portal between heaven and earth.
The young lady had grown into a woman, a living replica of her mother. She'd graduate with a degree, get a job, fall in love, get married and one day like her mother, she would be heading to that same military zone to conquer like her mother; a continuation of heroism.