The people who know me are familiar with my weird look at the world and strange choice of movies... lol... Today I have watched one of the movie classics, Some Like It Hot with fantastic Marilyn Monroe, Tony Curtis and Jack Lemmon in the main roles. And I suppose that there is no man (or woman) on the world that does not know the famous sentence from the end of the movie Nobody is perfect.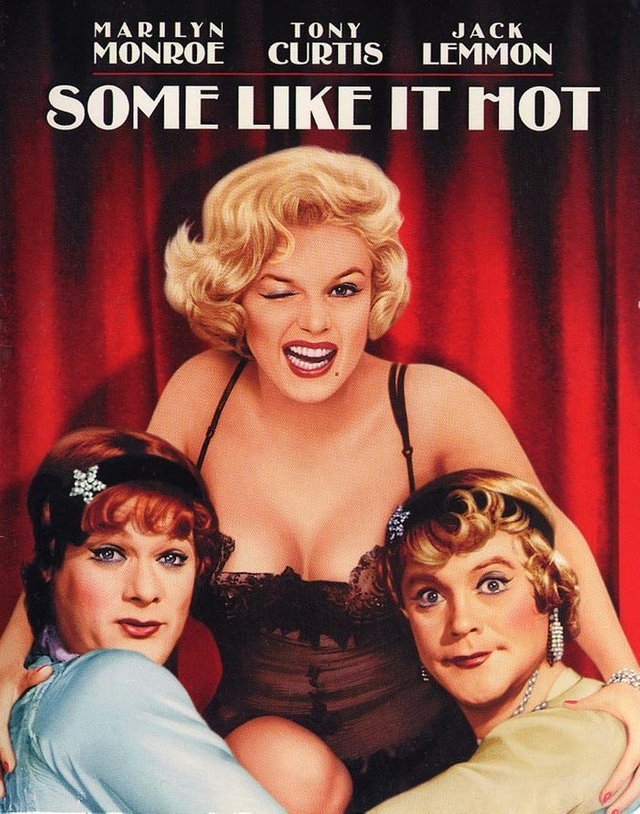 image by imdb.com
Like everyone else, I'm not perfect... Far away from that, I have a lot of steps to make to come anywhere near that... lol... For example, I have written yesterday a post about the good opportunity for writing on STEEM at these moments when the price is low and there are less active authors... And what am I doing today? I've lost without an idea for writing, and I was lazy to sit down and do something... Instead of that, I was watching a 60-year-old movie... Don't get me wrong... The movie was great... :) But, you know what I want to say...
On the other side, we have to take a break sometimes... As @gadrian said very well in his post about dividing leisure and work time... It is important sometimes to take a break to fill-up those batteries, to be 100% charged... Because, then the magic happens and then we are the most productive!
One more thing... I would like to clarify one more thing... We, humans, have a habit to watch at leaders (country leaders, team leaders, directors...) like a perfect people, forgetting that they are also just ordinary folks, like you and I...
And, because of that, we very often can't accept their mistakes and we almost ALWAYS judge their moves... Mostly criticizing, and rarely saying thanks to them... And that is wrong because leaders then have feeling that they do not have our support and find themselves alone... Which is not true! Big shout to our #CTP leader @jongolson and thanks for being our face out there!
Say thanks as much often you have reason to do that... Don't stay in silence
ph

.:. .:. .:. .:. .:. .:. .:. .:. .:. .:. .:. .:. .:. .:. .:. .:. .:. .:. .:. .:. .:. .:. .:. .:. .:.

Don't forget to follow, resteem and browse my steempage to stay connected with all the great stuff!

Join SteemSavvy.com The Ultimate STEEM School
Do you need FREE affiliate marketing lessons? Join ClickTrackProfit
.:. .:. .:. .:. .:. .:. .:. .:. .:. .:. .:. .:. .:. .:. .:. .:. .:. .:. .:. .:. .:. .:. .:. .:. .:.