PARENTS CAN BE SMART AND SUBTLE!
When I was a very much younger, I learnt a lesson I would never forget in a hurry.. Lol
It still makes me laugh thinking about it though it hurts real big back then. As a kid, I always pick or choose to do the bad things all things I am told not to do. I always want to try something new and it costs me to an extent. Several times, when my mum noticed I have misbehaved, she will seat me down and tell me stories of persons who misbehaved and where they will end up... Lol... I just wasn't listening. I know several times she has to wake up at night and pray to God that I turn a new live. I was something else.
When I was about five years old, I remember this day vividly because I hurt myself that day. My mum was pressing dress so I sat and was looking at her. I was looking at how straight or ironed the shirt has become and what was inside the electric iron doing the magic. Instead of my to ask questions, I just stretched forth my hands and try to touch it then my mum said: "Hey love, don't do that, it will burn you." I was not satisfied with her answer so I was eagerly waiting for her to finish and I will touch it. Prayer getting answered, we heard a knock on the door and it my mum quickly hurries to check who it was because she was actually expecting someone. So I jumped off the bed and got to the iron and pressed my palm on the hot surface and come and see my scream, cry, shout and name it all... 😂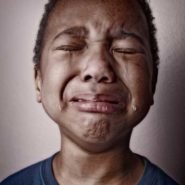 source
My palm was hurting me continuously and refused to stop. I ran to d fridge deep my hand inside, it didn't work well, I thought, "oh my God" it should stop. My mum came and saw my palm and stated crying and was asking why I did it because she told me not to but I just kept saying I was sorry and told her how it it. I begged her to make it stop and she said, it won't stop until I pray to God and ask him for help and promise not to disobey her again. So I started crying for God to help me and started promising God. In fact, after that day, when I wanna misbehave, my mum will just remind me of my promises and what disobedient did to me. 😂 😂 😂 😂
Parents because of their ingenuity, my mum took advantage of the situation and made me change. This bring my to the conclusion that it is always better to obey than to pay the sacrifice. Some times, your disobedient can cause you something more precious than gold. There is a story about a prince I would share in a couple of post about "Obedience being better than sacrifice" Watch out.
Thanks for reading.

Kindly resteem and upvote this post, thank you