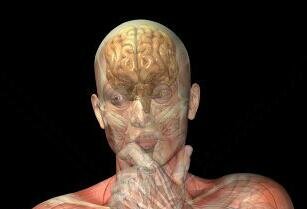 The Brain called a meeting with the other organs of the head. They've been a bit lethargic and he figured they needed a pep talk.
"Nose" said The Brain. "You're doing a fine job, whenever you pick up something you let me know right away. Keep up the good work! Nose stood proudly, " Thank you, sir!"
"Eyes" Brain said. Half dozed popped at attention. "I need you to look around more carefully before reporting to me. You have 180° of ground to cover, be more like Ears, no one ever sees her listening." "Um... OK, whatever that meant." Eyes muttered confusingly. "Sure, you got it boss!"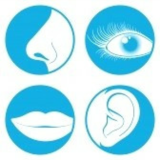 "Ears!... EARS!" Brain shouted. Zoned out and the barely alert Ears snaps out of it and yells out "Yes sir!" Shaking his head Brain asked rhetorically "See what I 'm talkin' about?". "Listen Ears, I need for you to listen more carefully before reporting what you hear. Some of the stuff you've been bringing back have been a bit inaccurate. Try to be more like eyes and paint a more vivid picture of what you've heard."I'll do my best, sir" said Ears.
Mouth jumps up and starts yelling, out of turn, of course. "Brain!... Mr. Brain sir?...  Boss? "What about me, what do you want me to do?!"
"Ah yes, Ms. Mouth almighty, how can anyone forget you? You play a very important part in our operation. What you do determines our outcome, results and sometimes future. Mouth stood there feeling important and stoked with anticipation.
The Brain continued. "I need for you to... SHUT THE F*CK  UP! Before you let Ears, Eyes, Nose or even Hands talk you into saying ANYTHING stupid you come talk to ME FIRST, got it?! With her head down Mouth nodded in agreement without saying a word.
"Good!" Said The Brain. "Keep it just like that!