The Writing Life: I'm the Sentence, Gotta Love Me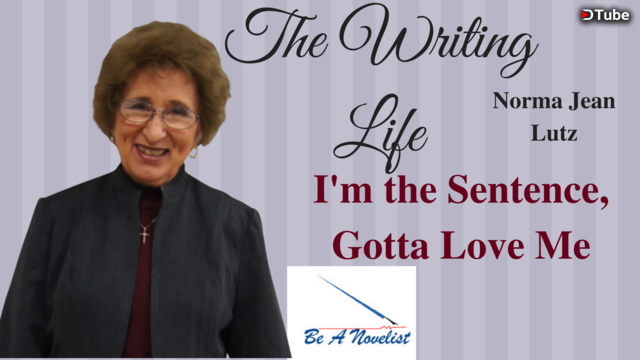 ---
In this episode of The Writing Life, we're taking a close look at the basic building block of writing -- the sentence.
Have you been guilty of taking sentences for granted? Of so, perhaps that's why they keep throwing those temper tantrums and behaving badly.
Think of this: Your novel begins with the first word of the very first sentence, and it ends with the last word of the very last sentence. And in between are hundreds and hundreds of other sentences—for better or for worse! Each sentence has a particular job. Some are tension builders, some are connectors, some help to come to a conclusion, some will present interesting and lively dialogue, some will be descriptive and still others will be fact-filled.
It's time to pay close attention to the sentences in your writing -- make them behave. Make them work for you!
If you're looking for more creative writing tips, visit my blogsite where you'll find a treasure trove of ideas, strategies, instruction, and encouragement: http://www.beanovelist.com/be-a-novel...
Ever wish you had someone to guide you through the minefields of writing and publishing? Look no further. Here's all the information on my coaching program: http://www.beanovelist.com/njcoaching/
Sign up for a free consultation and let's get to know one another.
---
▶️ DTube
▶️ IPFS