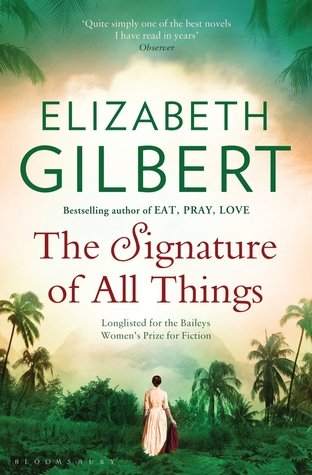 The author Elizabeth Gilbert always radiates happiness with her hands on her chin looking directly at me. There's something about her aura that reflects on her books; from the covers to the words. And The Signature of All Things is no exception.
Through Alma Whittaker's eyes, everything about life is intriguing. The patterns of the universe explain its existence. She's literally Wonder woman in her time, with the sense of wonder and thirst to explorer the botanical sphere. It's hard to explain it in her words but I was in a trance.
I felt as though I'd lived another life, and a beautiful one while at it. If I could travel back in time, I would love to land in her library where the magic all happened. Nature accompanied her from her early years to her point of death. It's fascinating.
Have you read the book? I would love to hear from you.
Thank you, my dear reader,
For taking the time to sip some tea with me and cuddle to the unknown. I'll lay the firewood and you warm up in the teepee as we explore different encounters with life.
Love & Light💚