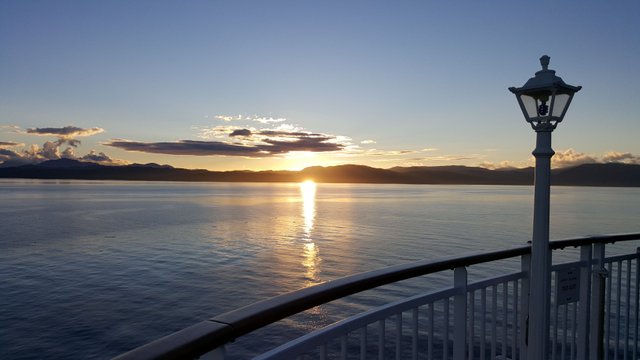 Sunsets
I look for them. I anticipate their arrival on sunny days. When I see one, I pause. When driving, I pull to the side when I can, park and wait. When walking, I stop in my steps to stand in awe of the sky's transformation . When at home, I drop whatever I do to go sink into my favorite chair at the end of the deck. I wait in silence for the crescendo of shapes and colors to mount to a momentous climax. I can almost hear the angels sing. I marvel at the beauty and majesty of nature.
Each sunsets their own.
Every night is a new show. The heat of the day, the formation of clouds, the direction the wind blows, all collaborate in the final picture morphing across the sky. If I let distractions pull me in one direction or another, I miss something. I miss a conglomeration of hues and shades specific to a precise moment. And if I am pulled away for too long, I miss the whole thing. Just like that, I feel I've been stood up from a promising date. Only, I'm the one who failed to show up.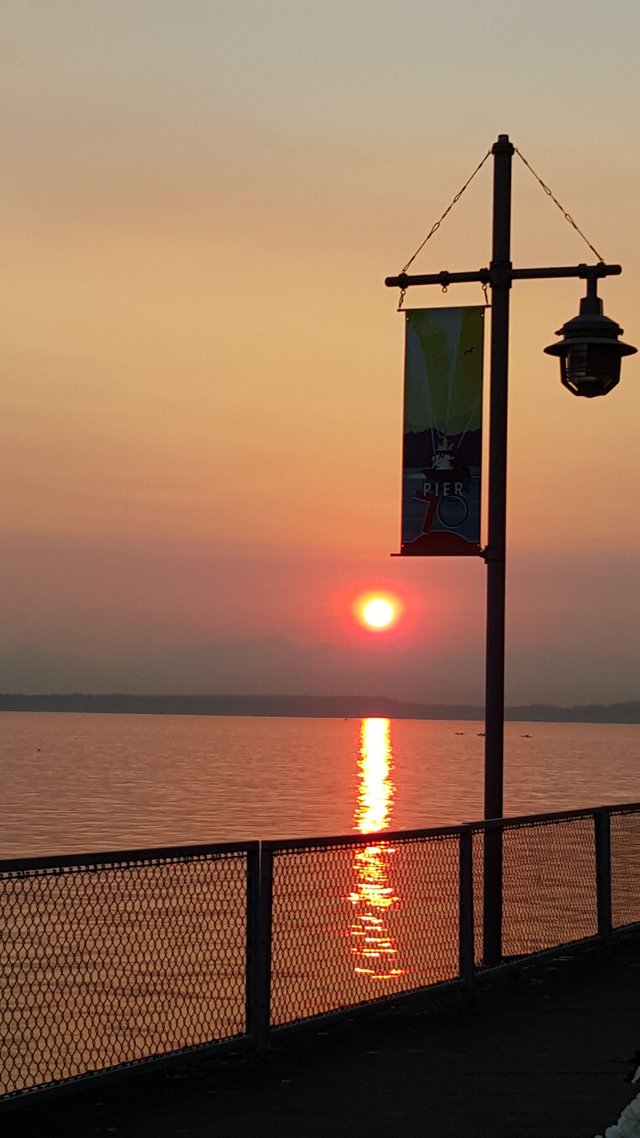 Sunsets give credence to the cycles of Life
Babies are born, bloom into adulthood, shine in their seasoned age until they return from whence they've come. Spring renews, summer flourishes, fall withers away, winter sleeps. The sun rises, warms the day, sets before night, and slumbers under a blanket of darkness.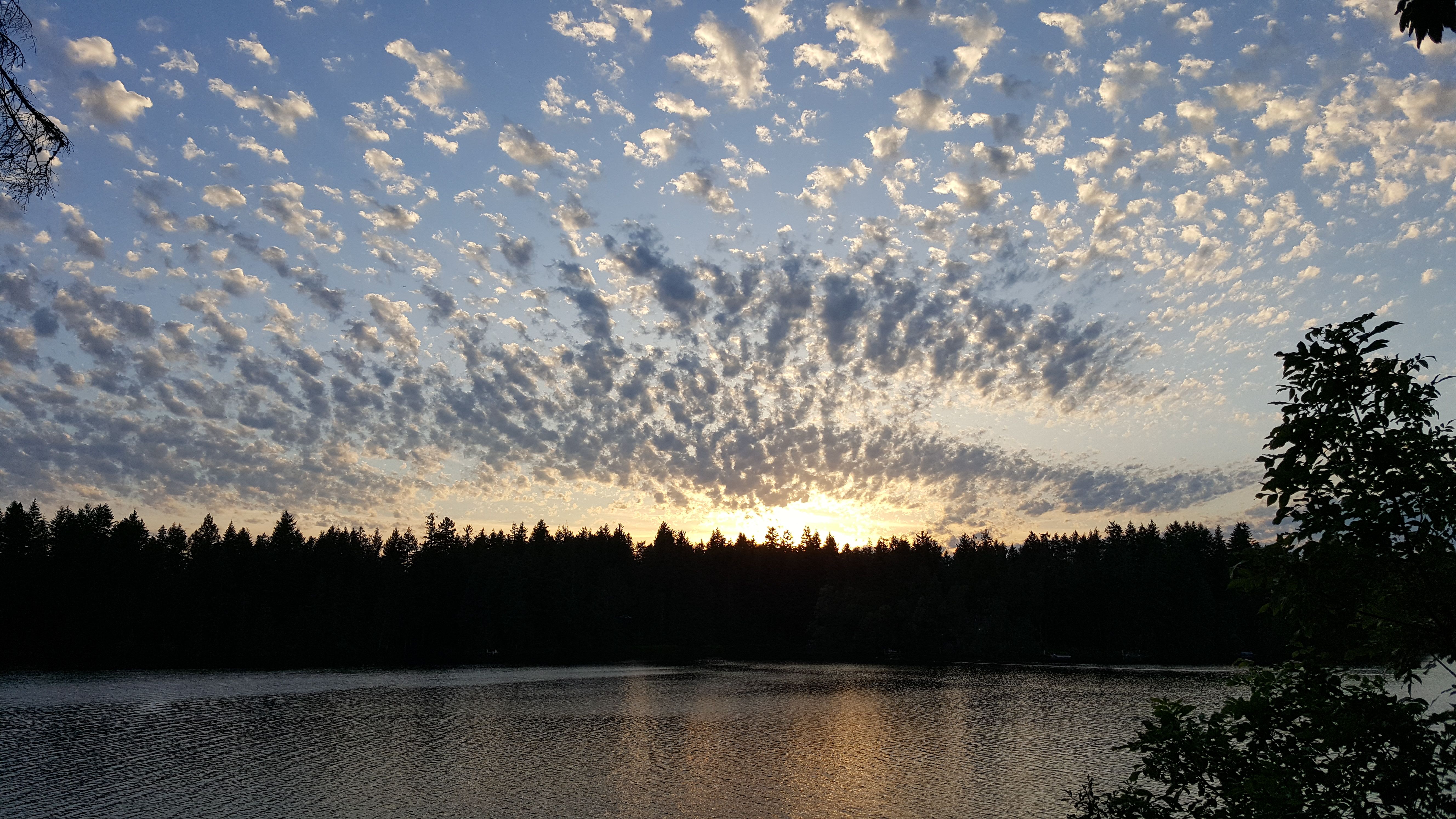 Sunsets whisper gently in my ears
How did you fare today?... I wonder then, did I manage to keep my calm when the angry customer spewed profanity at me? Or did I let my humanity get the better part of me, creating a heavy-loaded cumulus over the landscape of my day? Humbly I acquiesce. No matter, says the sun setting quietly beyond the horizon, let your woes melt away with me and allow your heart to be soothed by the balm of eternity.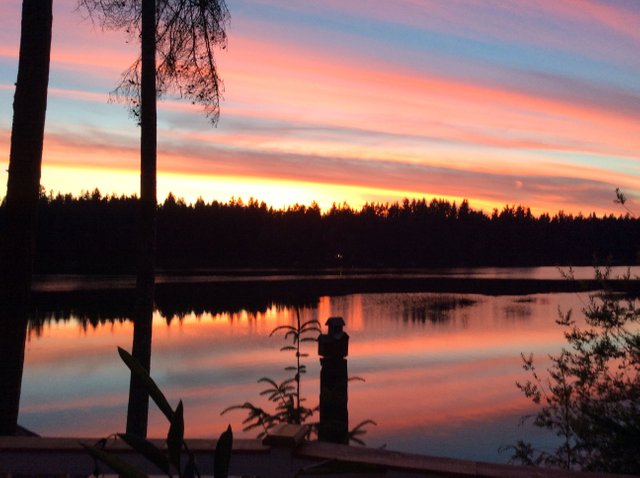 Sunsets, as hopeful batons
They urge me to remember that tomorrow is another day. That whatever happened today, has come and gone. They implore me to become greater than the pettiness of my emotions. Let me not take the woes of yesteryears into my tomorrows, I plead from the edge of my seat while twilight creeps in. And when the evening comes to a standstill, when the sun recedes into the night, I find myself filled with renewed hope. For surely, as it has since the beginnings of time, the sun will again rise on the morrow, bringing with it the promises of wonder.