Best Friends For Never... Eps Four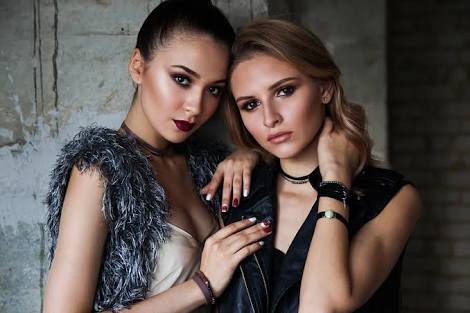 Last night, Adley didn't come home. He did text me to cover up for him that he was at his friend's birthday, when dad asked about his whereabouts. Sasha wasn't Adley's type, not that there was anything wrong with the girl, but she's ugly. I couldn't help but wonder what was going on.
I prayed my brother was safe because I didn't know why a girl would have a red hair on, I always get paranoid about girls that have weird hair colors; most of the time, I felt they are not humans,maybe mermaids or something related to it.
The traffic light showed red and I screeched to a halt. I escaped hitting the Geneva in front of me by an inch, the girl behind the wheels must have looked at me from her rear-view mirror. The guy driving a Mclaren Spider on my left put down his window and waved at me, I figured he must be wondering if I'm good. I gave him a thumbs up and a smile and zoomed off as the light showed green. I was heading to the airport to pick Charlotte. I couldn't imagine all the fun we were gonna have this summer. I already planned a lot of places we would go to, especially the beach. I drummed on my lips with tongue; I had no lipstick on and it was my favorite thing to do.
Looking at my wrist watch, it was 2.30 p.m. and her E.T.A was 3.00 p.m. I was just 10 minutes away. I dialed up Adley, and thankfully, he picked.
"Hey. where are you?"
"Going home. Are you out?"
"Yeah, going to pick Charlotte"
"Wow, you didn't tell me she was coming" I felt the guilt in his voice, he prolly thought I was paying him back, because of Sasha.
"Well Adley, I would never hide anything from you. Charlotte told me last night she was coming and it was impromptu. How was I gonna tell you when you weren't reachable?"
"It's ok, you be safe. Is mum home?"
"Nope, she's gone for grocery shopping. Dad was home when I was leaving and I guess you gotta pray he's not home now or should be sleeping by the time you there. For your own sake, tell the cab guy not to blare his horn; walk down and open the gate yourself. I just hope dad ain't in the house front".
That's my dad's favorite place in the house when he's home and not sleeping nor watching the telly.
"I hope so too, take care" he said and ended the call.
Even though, he was trying to sound strong, I still felt the fear in his voice, knowing my dad's policies and how hard he is on him, most of the time.
I felt pity for Adley and prayed my dad wasn't home, otherwise, he'd be grounded for a week or two.
I can imagine how haggard he would be looking, after partying hard and smoking too. It would be better dad met him when he's freshened up, then he could tell some lies and be forgiven.
I alighted from my car and dropped the keys with the valet, who drooled on seeing me. I walked to the snack bar to get Chifle; I love plantains though. I saw a guy by the corner, pacing up and down.. He must be waiting for his girlfriend, I thought.
"You look good" a girl called out to me, smiling.
"Oh thank you" I replied.
Of course, I know I looked good because I'm always very much concerned about my appearance. I wore a pink crop top, black bum-short and a pink-black colored sneakers. My hair was packed in a bun; my favorite hairstyle.
The best thing I love about me, is my brown eyes which I always protected from the sun with my shades. As I bit into my last plantain, I saw an airplane landing, a Bombardier CRJ700; that was Charlotte's. Quickly, I rushed to welcome her. She wore a green colored jumpsuit, had a box and a water bottle. She hugged me tight, as I helped her with her box. Hugs weren't my thing, the only person I might get to hug and like is Benton. I hugged her back and gave her a peck on the cheeks. She told me she missed me.
"I missed you too" I replied, giggling.
She held my hand as I carried her box to my car. I saw the pacing guy kissing a girl in front of a car and I told Charlotte how I had seen him earlier and we both laughed.
"He must have missed her" she said.
While driving home, we danced to Beyonce's Single Ladies and sang so loud. Summer would be great! I was so happy.
---
At home, I showed her my room and went to prepare chips and crisp chicken wings; her favorite food and by the time the food was ready, she had already showered, worn my house robe and smoking in my bed.
Ah!, how am I gonna deal with this without annoying her? I thought and managed a smile, while I served her.