My Writing Journey: Rise and Grind, 2/2/2019
In an effort to take writing more seriously, this week, I've been trying a little different routine. I've been heading to bed around 8:30 to 9:00 PM and waking up by 4:30 or 5:00 AM. The goal has been to write in the morning when I'm most productive. Let's check in on my progress.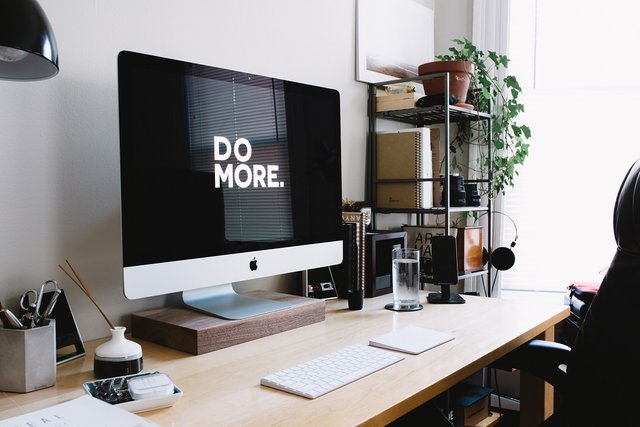 [Photo by Carl Heyerdahl on Unsplash]
I actually started this routine last Friday, and it went awesome. I churned out a blog entry on the Religious Right, which I'm mostly satisfied with, although the readership numbers still aren't where I want them to be.
Monday morning, I was back at it, and it did not go as well. I slogged my way through some writing. Part of the problem was I had my mind set on a particular task, and then a different one popped up in my inbox. I didn't pivot very well, although I did complete the new task, so it wasn't a total loss.
Tuesday, I was off work, but I stuck to the routine. I wrote a complete draft of a chapter for a short story collection I'm working on. Again, it was a slog to get started, but I powered through it, and by the power of sheer determination and copious amounts of coffee, I made it to the end. I felt really good about that draft.
Much like the last short story series I wrote about Sebastian and Persephone in Nara, this collection is turning into a beast. I had about five or six vignettes planned originally. Now, it might turn into a whole book. And to think it was only supposed to be a quick side-project. Instead, it's taken on a life of its own.
The rest of the week, I maintained the routine, and I'm feeling great about it! I don't know if I've gotten any more writing done because of it, but the words have come more easily. I also just mentally and physically feel good about the habit. Even on the days when the writing is hard, I fall back on the process, remind myself why I'm awake an hour and a half before God gets up, and soldier on. Gains may be small on any given day, but over time, this will produce amazing results.
As for the title of this post, I spent a lot of time over the past few weeks reading about struggle porn and burnout. My immediate reaction was empathy and rage. I still feel that way about the work culture of companies like WeWork or any other capitalist jerks who exploit all of their workers' time and energy to enrich themselves and impoverish their employees' lives.
But I'm stealing the motto, anyway. I'm not enriching some corporate oligarchs with my efforts. I'm enriching myself.
Rise and Grind.